1. Favourite knob/fader/switch on a piece of gear and why?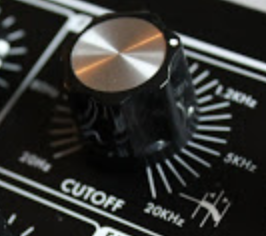 Moog's Minitaur holds a big spot in my heart, this analog bass synth is the perfect size, vintage looking giving them a classy look and smooth travel; not to mention a phenomenal FILTER CUTOFF KNOB, with freaks ranging from 20Hz to 20KHz allowing me to reach deep down underground and talk to HERMES.
2. Do you have an 'almost' perfect bit of kit? What would you change?
With all these fantastic magic boxes out for purchase it's difficult to come to a point of satisfaction. I go weak in the knees for gear, specially gear that is portable and gear that allows me to play without the need of a DAW. I'd agree that my synth collection is 'almost' perfect, the couple of things I'm lacking is a polyphonic keyboard synth to lay down proper pads and keys.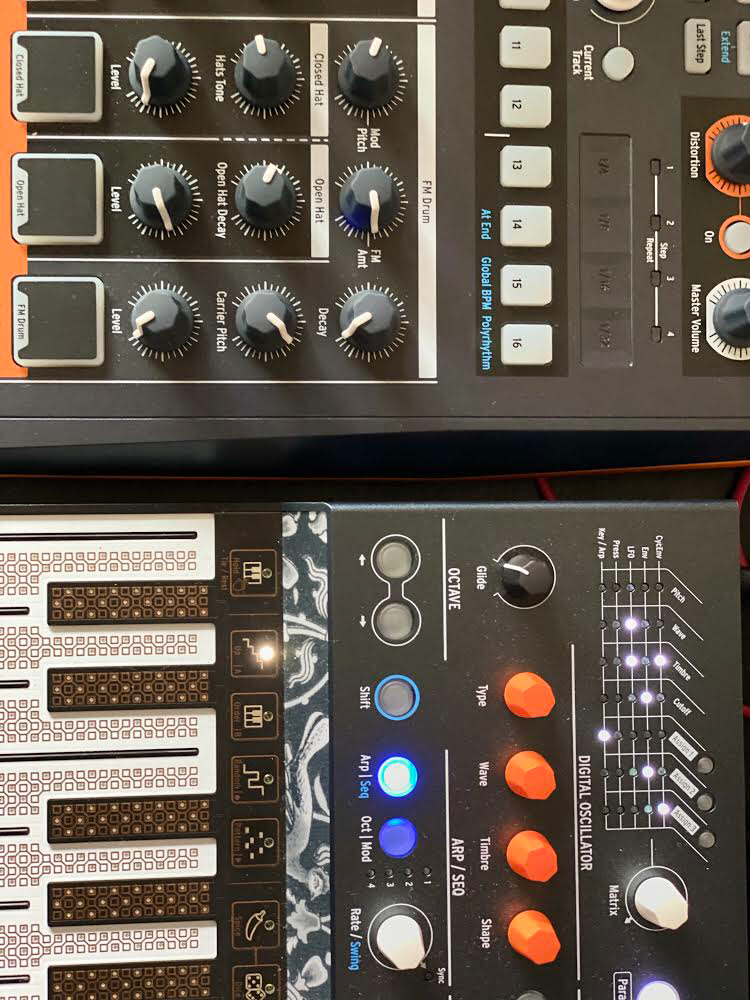 3. What setup do you bring on holiday/tour/commute etc.?
The portable synth that I take with me on Holidays/Tours/ & Commutes is non other than Teenage Engineerings OP-Z. The OP-Z is a powerhouse, this synth allows me to arrange and create complex tracks within five minutes time. The foot print is of minimum real estate, generously leaving space for other gear and nonsense in my backpack.
4. What software do you wish was hardware and vice versa?
I'm a DAWLESS Artist, all my gear is physical, no need for software.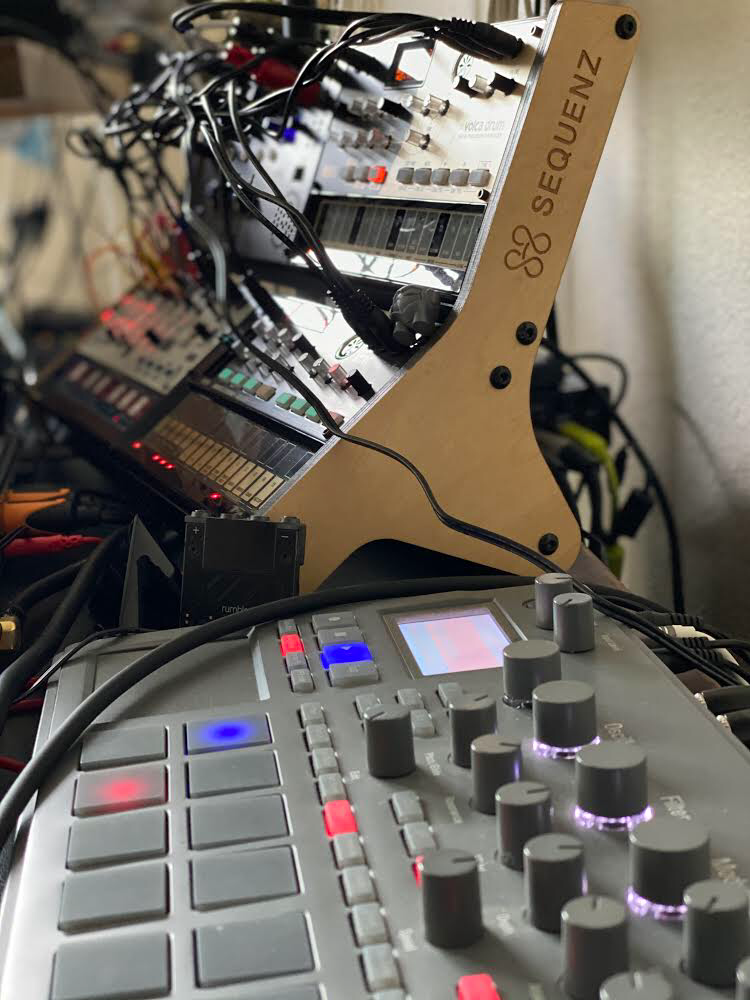 5. Is there anything you regret selling… or regret buying
I'm not one to sell my gear, but I have some regret of not buying a Subsequent 37, the DFAM and Mother-32
6. What gear has inspired you to produce the most music?
The gear which inspired me to produce the most music has been the Roland's MC-707, SH-01a, and TR-09.
7. If you had to start over, what would you get first?
Roland's TR8s, MC-707 and Korg's Monologue DX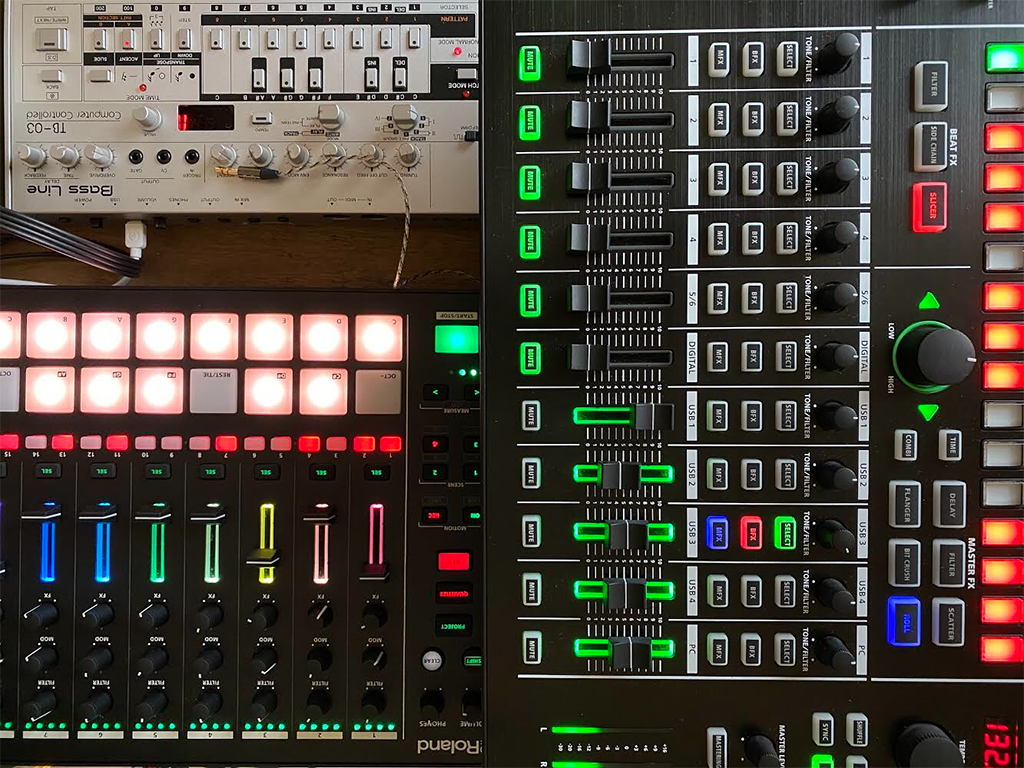 8. What's the most annoying piece of gear you have, that you just can't live without?
My most annoying piece of gear is Roland's Boutique TR-09, this has ben the most challenging piece of gear to learn and operate, the manner in which the synth is programmed to delete patterns in step mode is a pain in the ass, not to mention laying down the steps for the track write mode is alien when you try and learn to use this part of the synth. Even though it gives me headaches when I don't play it for a while and forget the procedure to delete patterns and tracks, I just can't live without it, this machine holds the classic clap and hats sounds of house and techno.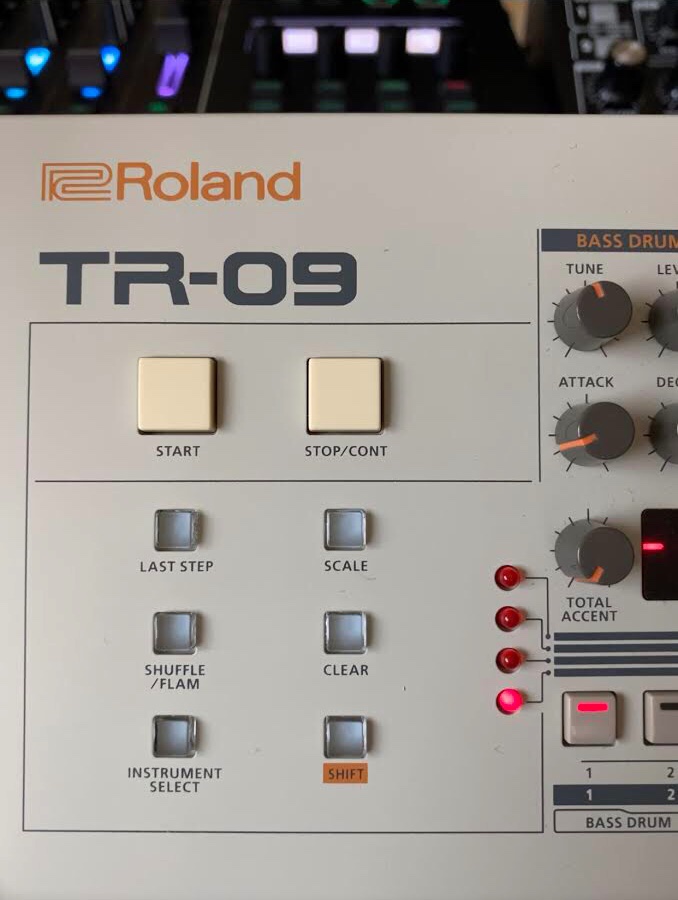 9. Most surprising tip/trick/technique that you've discovered about a bit of kit?
Teenage Engineerings OPZ along with the Pocket Operators have a sort of subtractive synthesis when applying effects to patterns, I really like this, stimulates creativity, but it can be a double edge sword, once you move on its nearly impossible to reproduce the same sounds.
---
Artist or Band name?
DR.SAUCE
Genre?
Techno, Deep House and House Music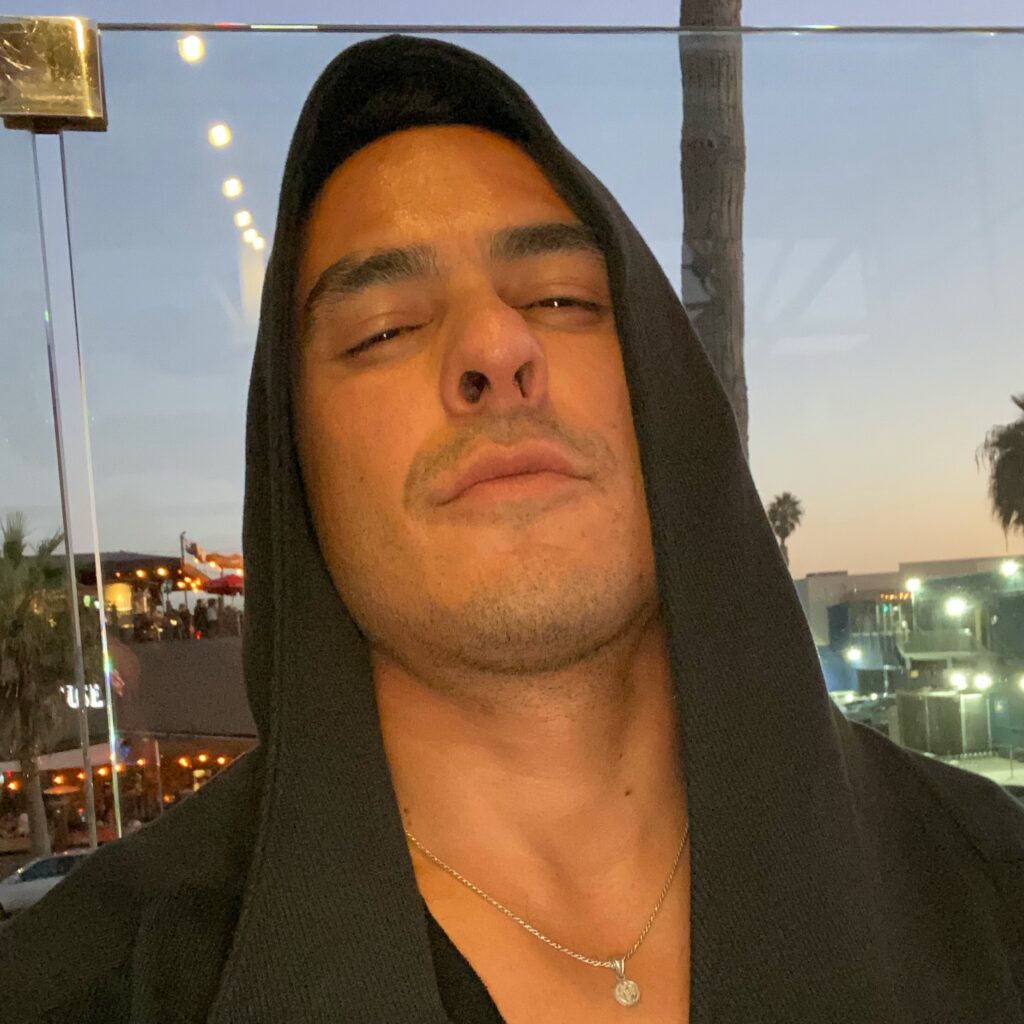 Where are you from?
Currently I reside in San Diego, California – Born in Delicias, Chihuahua, Mexico.
How did you get into music?
In 2004 depression preceded by a night out to a famous night club in Ciudad Juarez, Mexico called La Serata, Dj Carlos Elizondo laid down a phenomenal set that pulled me out of the depression instantaneously; that night the Dj and his underground electronic music saved my life. Days following that night I purchased a pair of Pioneer 200 CDj's and a Djm 400mixer, this was the start to my Dj career. [Editor: the healing power of music is the closest to real-life magic]
What still drives you to make music?
Currently I'm finishing up a medical degree, soon to graduate this June I'll become a full fledged Doctor of Naturopathic Medicine; Balance is why I make music, it allows for me to engage the artistic side of my brain allowing for a break and disconnect from the more analytical/logical side.
How do you most often start a new track?
Four to the Floor
How do you know when a track is finished?
Around minute six after the second drop past the last break, all layers removed allowing for a kick solo without the bass.
Show us your current studio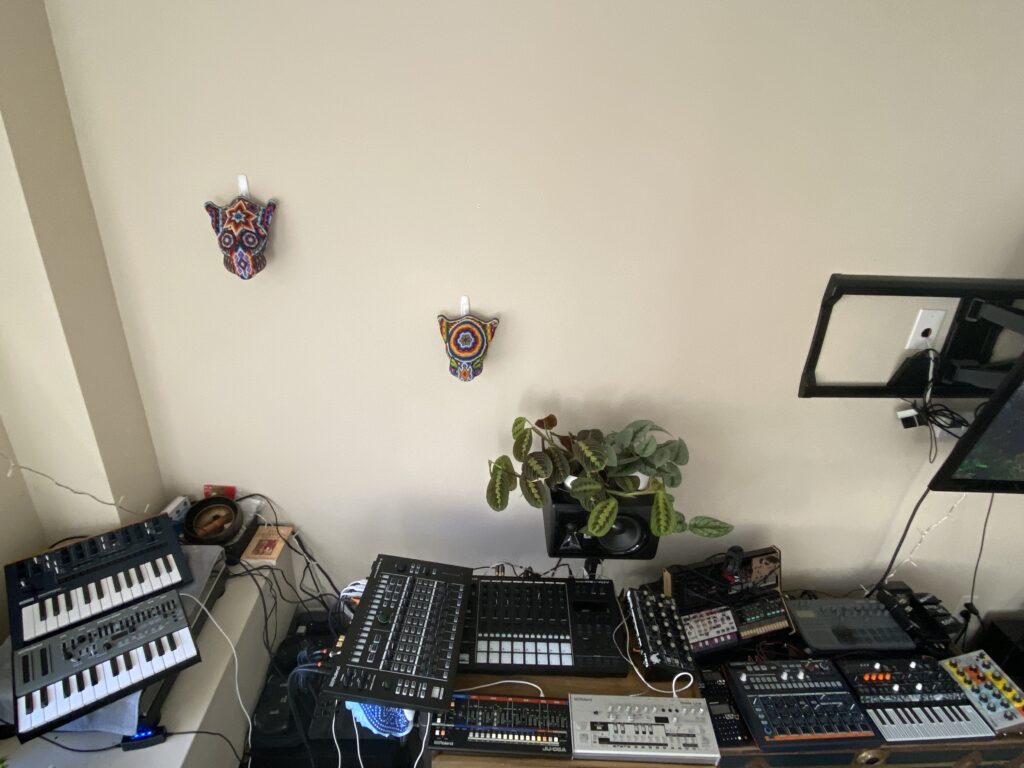 Best creative advice that you've ever heard?
Limitations lead to enhanced creativity
Promote your latest thing… Go ahead, throw us a link.
Follow me on IG @1222_records for updates
[Editor: Anyone else experience the healing power of music? Leave a comment]
---