1. Favourite knob/fader/switch on a piece of gear and why?
The OP-1 crank. It's just so loveable!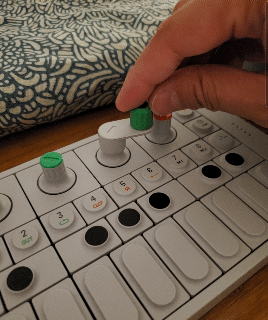 2. Do you have an 'almost' perfect bit of kit? What would you change?
For me, it's the OP-1. It's a minimalist's dream because it can do everything – drums, melody, bass, all the layers – in such an intuitive way. I'd make it fully MIDI compatible so I could integrate it into my Ableton workflow somehow; I'd make the keys touch sensitive; I'd give it 2.5 octaves instead of 1.5; and I'd give it a sustain pedal. Dream machine.
3. What setup do you bring on holiday/tour/commute etc.?
On a trip, I try to keep it light:
Nuraphones
OP-Z
OP-1
SP-404 (sometimes / for longer trips)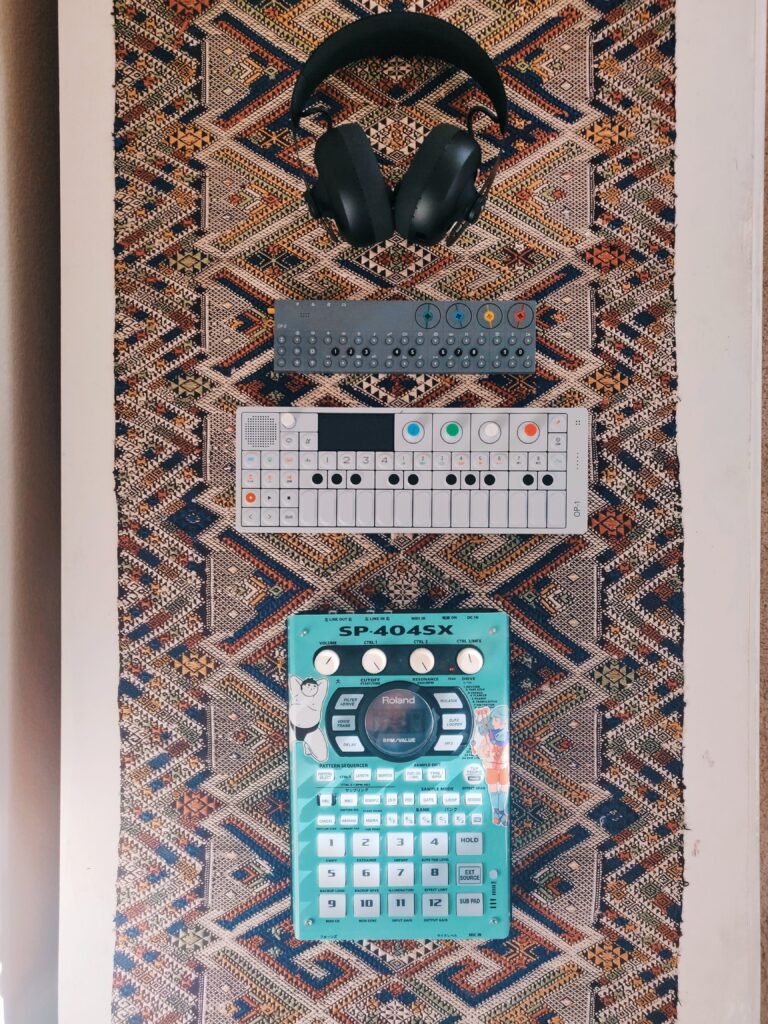 To play a show, it's more complicated! I add to that:
Yamaha Reface DX
TC- Helicon Perform VK
Shure Super 55
Zoom H6 as a mixer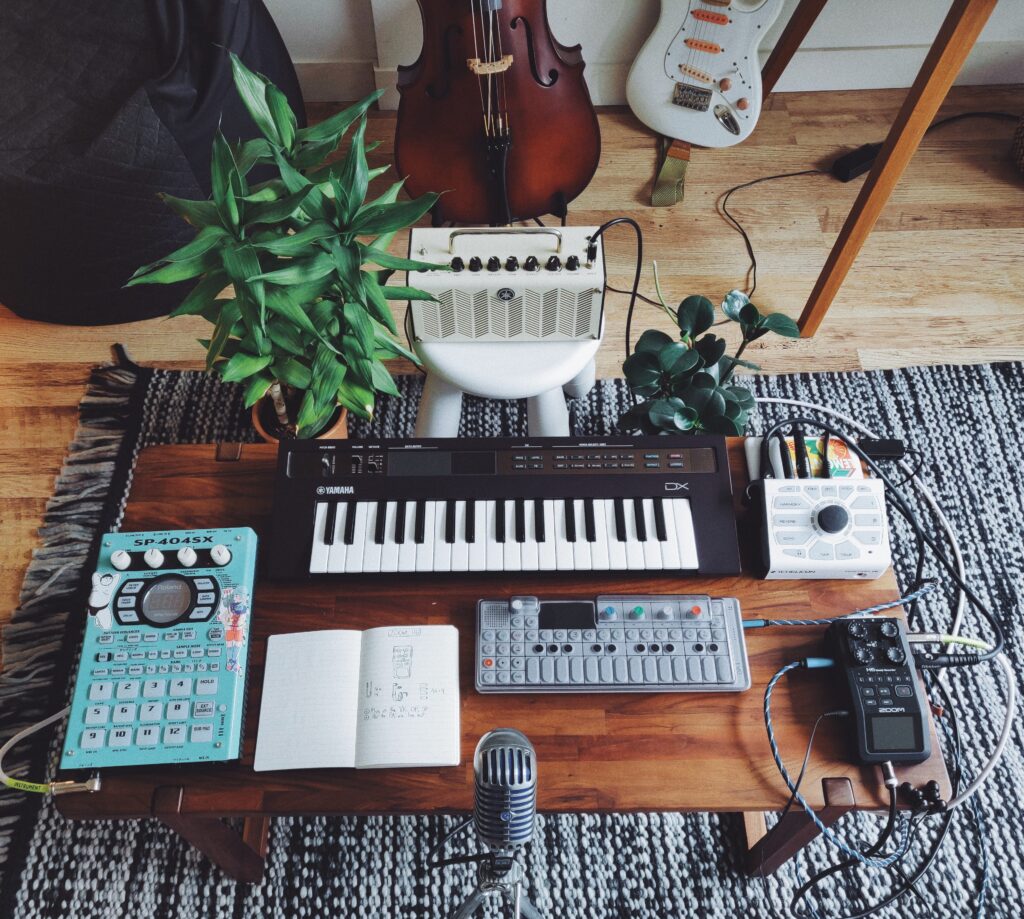 I don't have a commute, but if I did, I'd consider just bringing my OP-Z.
4. What software do you wish was hardware and vice versa?
Arpeggios are my favorite musical tool. I really wish you could get the superfine arpeggio controls you have in Ableton on a hardware synth. And as a non-drummer, I would love to find a software drum loop maker as intuitive to me as the OP-1's finger mode.
5. Is there anything you regret selling… or regret buying?
I bought the Midi Fighter Twister in the hopes of using it to make layered live loops with my iPad the way @KelbyKryshak does, which is totally awesome🤘. I soon realized that I don't like using apps in my workflow – I think it somehow takes me out of the moment. I'm hanging onto it because I haven't ruled out making a custom setup for it in Ableton, but that might prove to be more of a challenge than I'm willing to take on. Also, I have the Push 2, so I'm not yet sure what function or value the twister would add to that setup.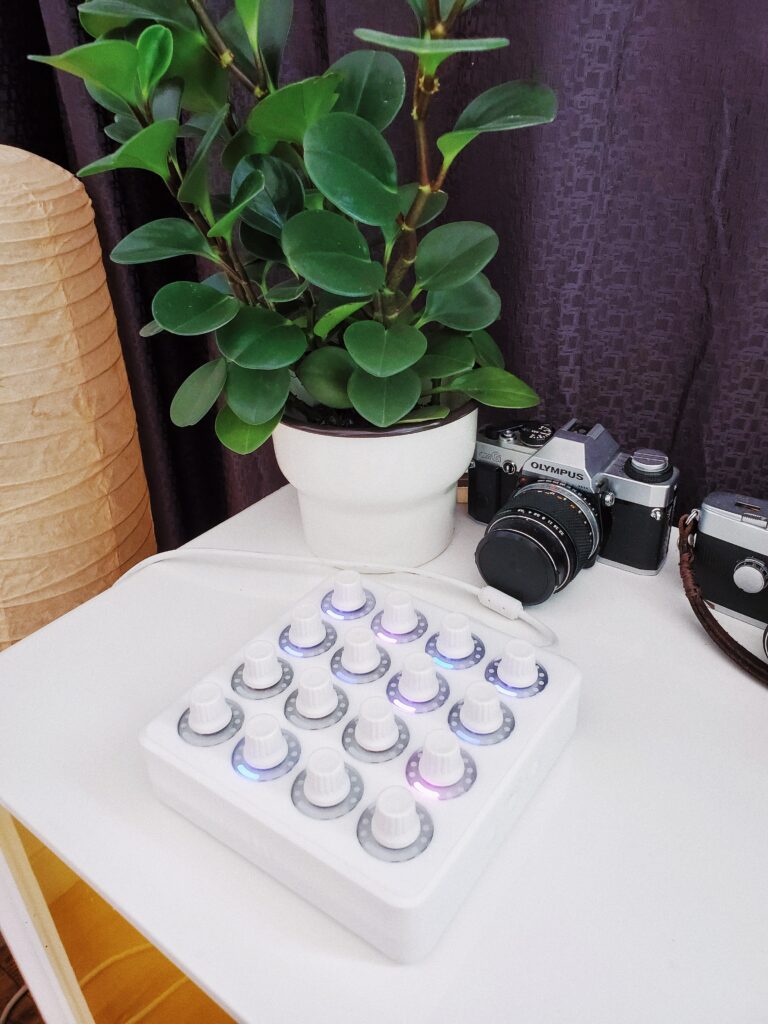 I'm kind of an aspiring minimalist, so it's very possible that at some point soon I'll say goodbye to it.
6. What gear has inspired you to produce the most music?
The obvious answer is my OP-1 – it gave me an explosion of creativity around learning basic music production techniques with drums and basslines and everything. However! My Reface DX has been my constant companion and workhorse in songwriting. First of all, it's a joy to play. The touch sensitive keys feel great, with smooth action. And as I am working through the hardest parts of identifying and defining melodies and chord progressions, it is the perfect companion for me because its keyboard is small and manageable, while being big enough to play bass notes and chords at once. And the voices are so evocative and inspiring.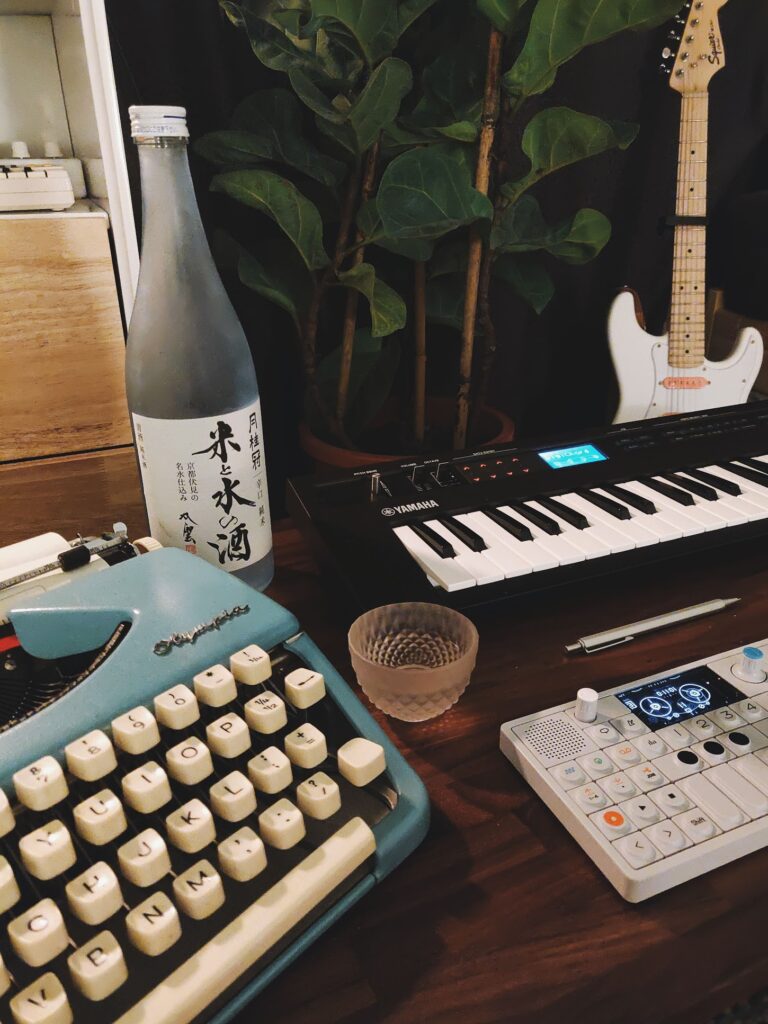 7. If you had to start over, what would you get first?
It's between the OP-1 and the Reface DX. The OP-1 for its all-in-oneness, and the DX for its beautiful sounds, relative portability, and space-pianoness.
8. What's the most annoying piece of gear you have, that you just can't live without?
My SP-404. The sticky buttons kill me (the phat pads I want are on backorder!), and sampling loops into it is such a pain. I love it to death, but at some point I wouldn't rule out upgrading to a more robust modern sampler like the Octatrack.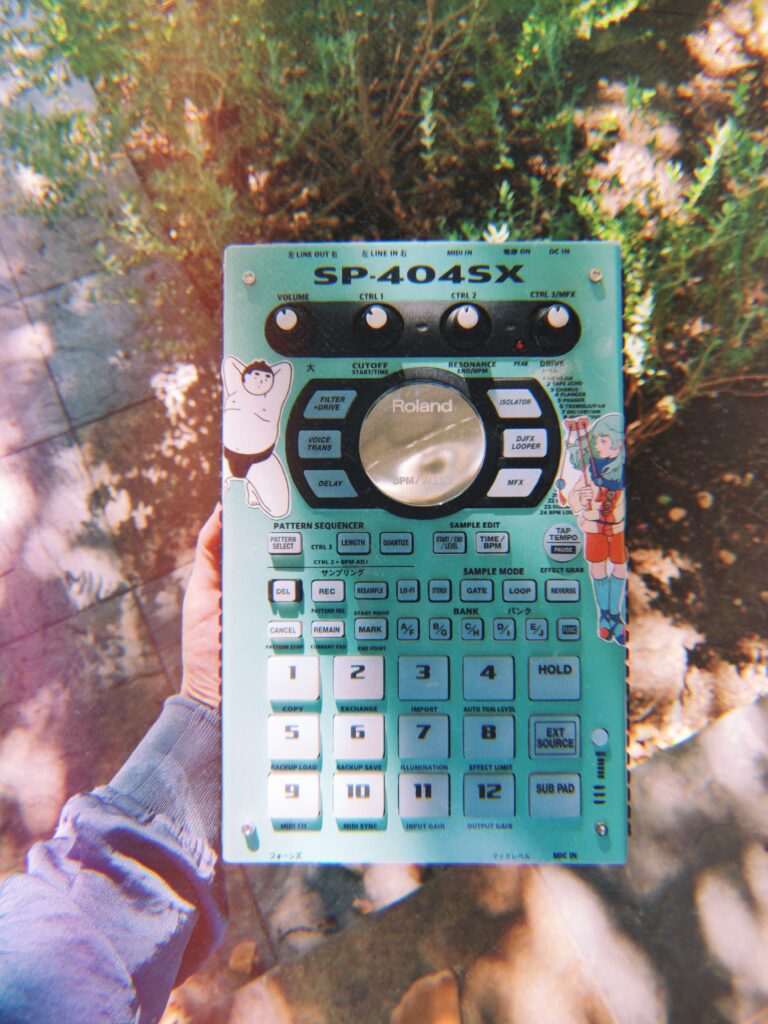 9. Most surprising tip/trick/technique that you've discovered about a bit of kit?
The sequencer on the Casio-PT 30 is amazing. You can program it with a melody, and then push one of two "One Key Play" buttons to activate the notes one by one. So when you play it, it's like you're playing a solo, but it's almost impossible to fuck up. You can see me do this in my cover of White Winter Hymnal by Fleet Foxes, around the 1 minute mark: https://www.instagram.com/tv/Bs3KEAyH3k8/. I wish so hard that the OP-1 could do this.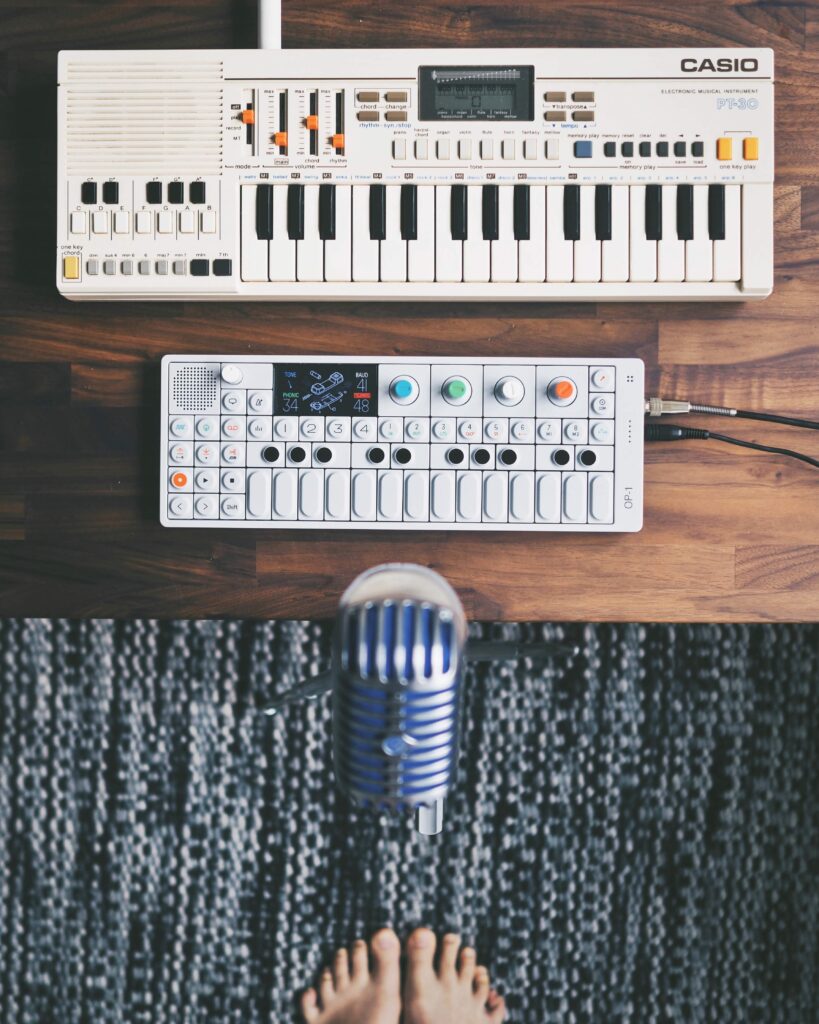 ---
Artist or Band name?
Selsey
Genre?
Bedroom Synthpop
Selfie?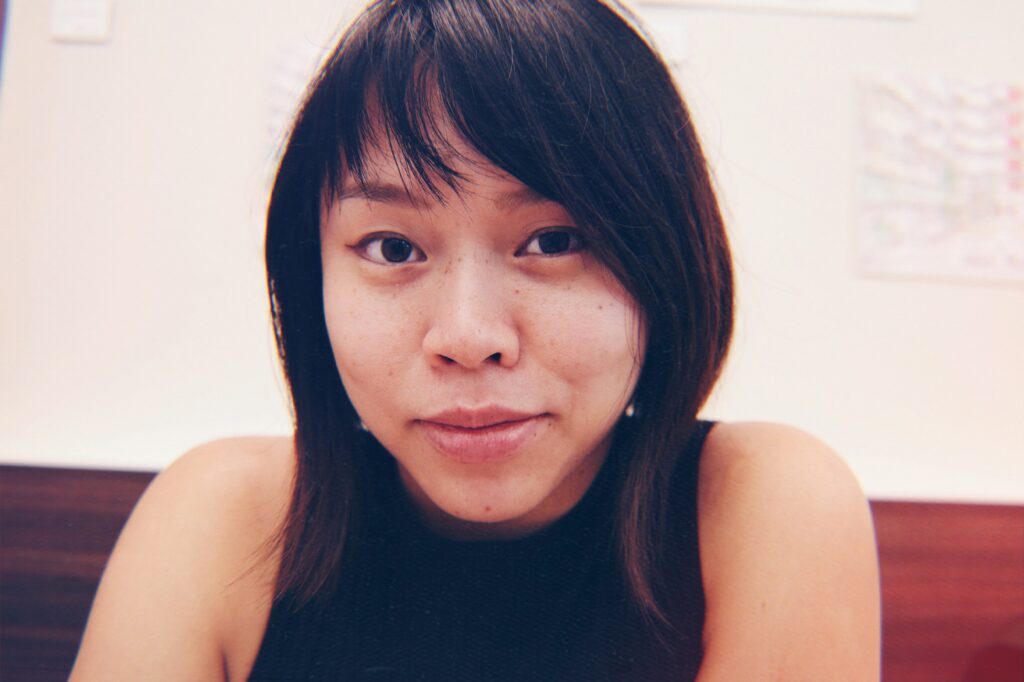 Where are you from?
Northern California, but I currently live in Hong Kong.
How did you get into music?
Folk singer songwriters in high school got me inspired to pick up a guitar – Iron and Wine, Feist, Regina Spektor, Bright Eyes, Ray Lamontagne, that type of artist. I also learned classical and a bit of jazz piano in high school. Recently, I got really into making dawless synthpop after falling in love with the OP-1 at the MoMA Design Store in New York. I started making videos for Instagram and, well, here I am!
What drives you to make music?
I relish the challenge of learning songwriting and producing music. Sometimes it's torture but the payoff is addictive.
The community on Instagram has been really warm and kind. People have created a place you really like to hang around.
I just love singing and making music, so I can't help but want to do it.
How do you most often start a new track?
I am only now learning how to use Ableton (my first DAW), so I'll talk about my songwriting process instead. I sit down with my Reface DX, my typewriter or a notebook, and my phone to record snippets. I play chords randomly and vocalize until I hear something I like. Record it. Wash, rinse, repeat. Along the way, I try to get a sense of which snippets are more verselike or more chorus-like. Eventually I will have enough snippets to form a song. Then, I write the words, which is the hardest part.
[Editor: Yeah, lyrics are alwyas a huge pain]
How do you know when a track is finished?
When the words don't make me cringe too hard; when every section feels like it's part of the whole; and when the transitions between parts are not too awkward.
Show us your current studio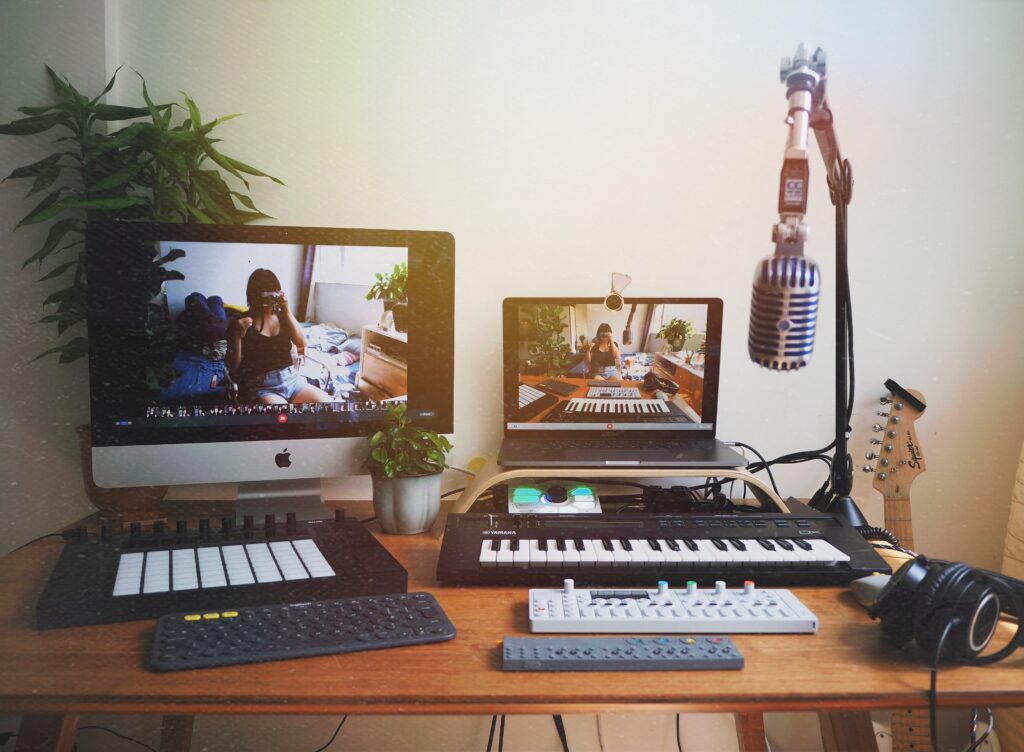 Best creative advice that you've ever heard?
You'll suck at first. Keep going.
Promote your latest thing… Go ahead, throw us a link.
I have a few things in the works. But for now, head to my Instagram to see some of the stuff I've done!
https://www.instagram.com/selsey._/
---
[Editor: Do you have a favorite tip, trick or way of working with any of the gear from this interview?
Then throw a comment below…]
---