1. Favourite knob/fader/switch on a piece of gear and why?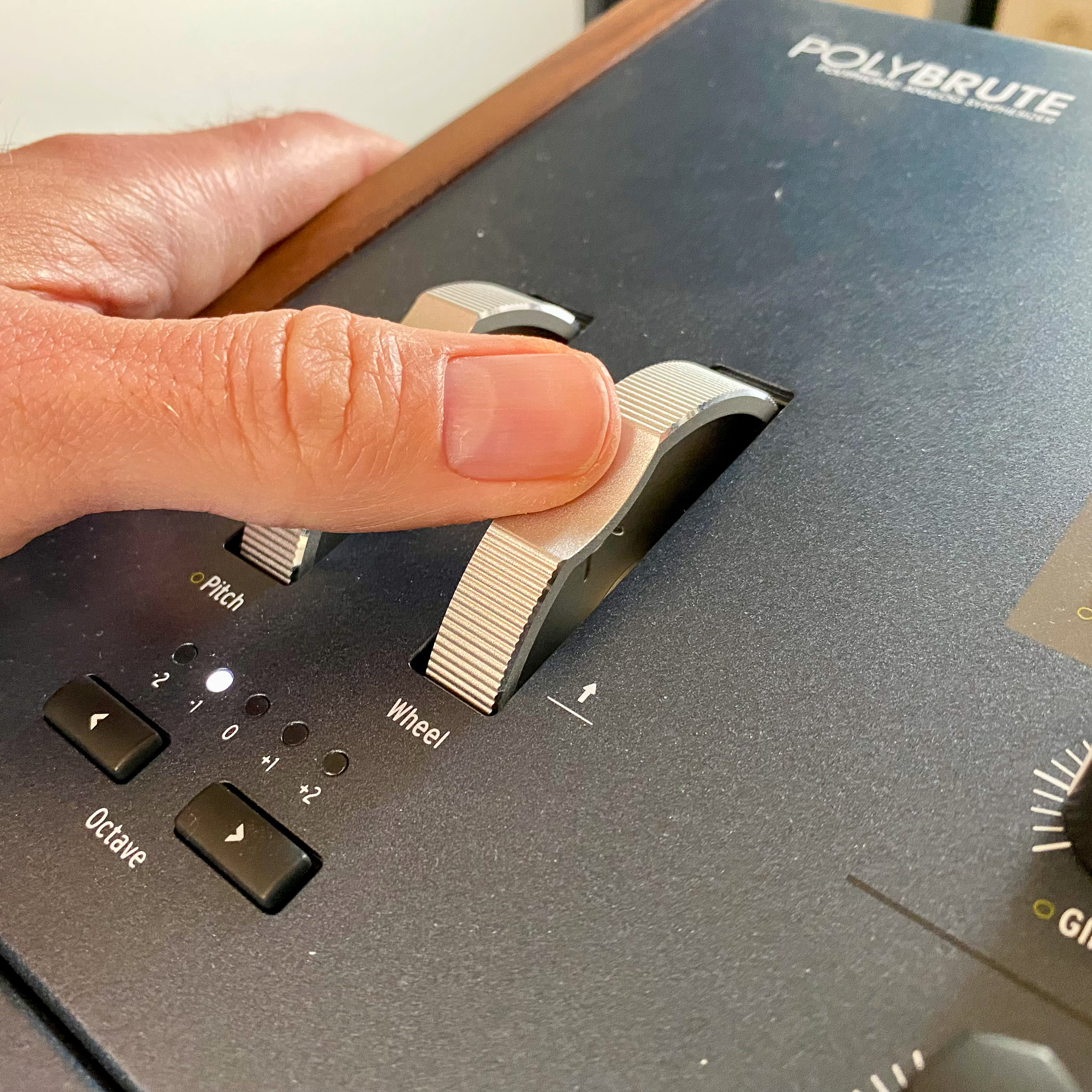 Besides a high quality keyboard bed, I love the modulation wheel and assigning it to control various parameters of a patch. I'm a keyboard player of the 80/90'ies, so my left hand is used to working the mod wheel quite a bit. It's nice and tactile and you can instantly see and feel the position. An important element of breathing life into a sound – to me at least.
2. Do you have an 'almost' perfect bit of kit? What would you change?
The latest addition to my setup is the PolyBrute which is really great overall. If import and playback of own samples/waveforms was possible, it would have been perfect.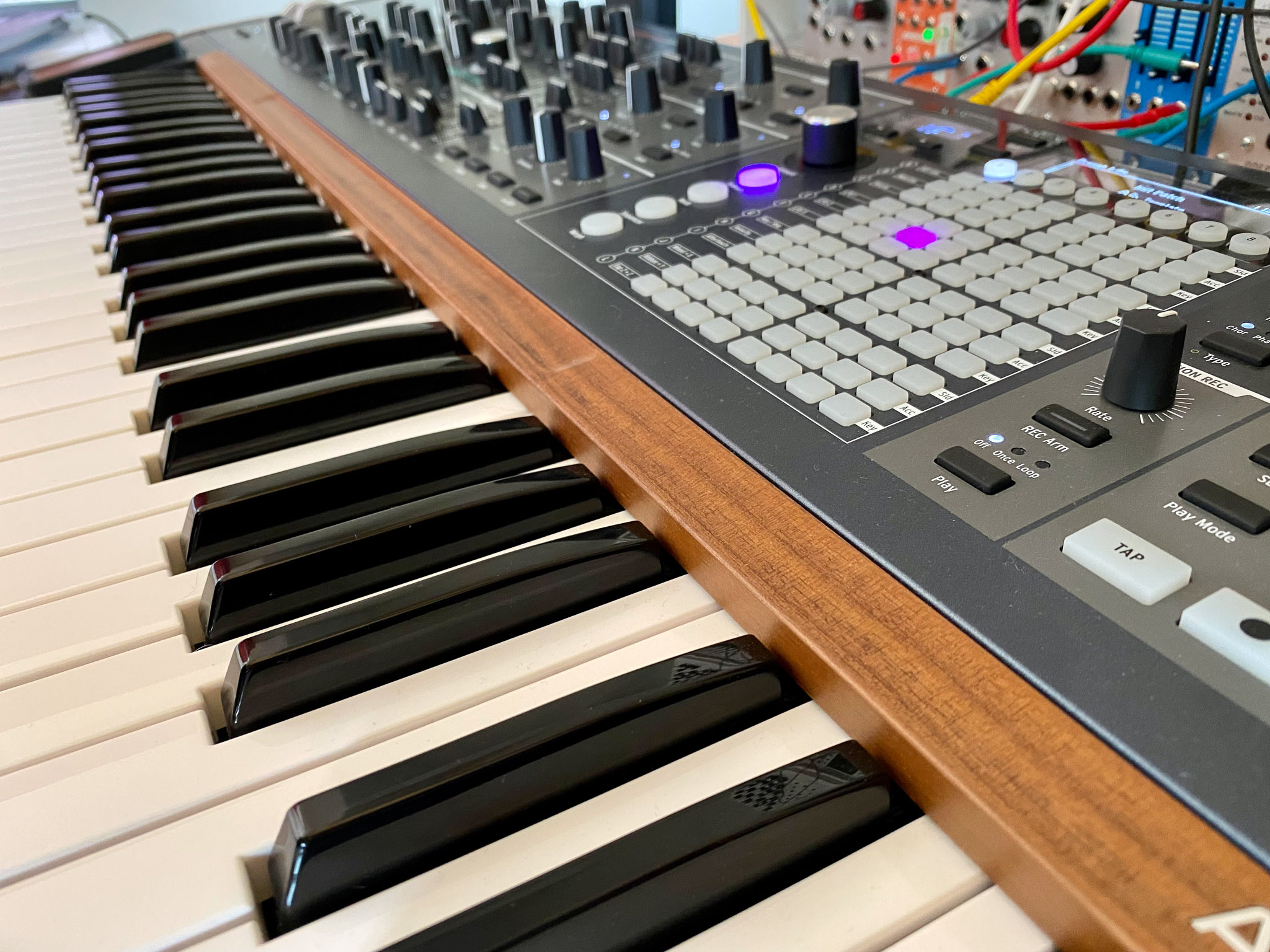 3. What setup do you bring on holiday/tour/commute etc.?
A MacBook Pro and a small controller. I'm a keyboard player so keys are vital to me. How my fingers move around on the keys is a big part of the writing process. I don't like minikeys, but for travelling it is convenient bringing a small controller such as the Korg Nanokey[US, EU] or a Korg Monologue[US, EU]. I always bring good headphones.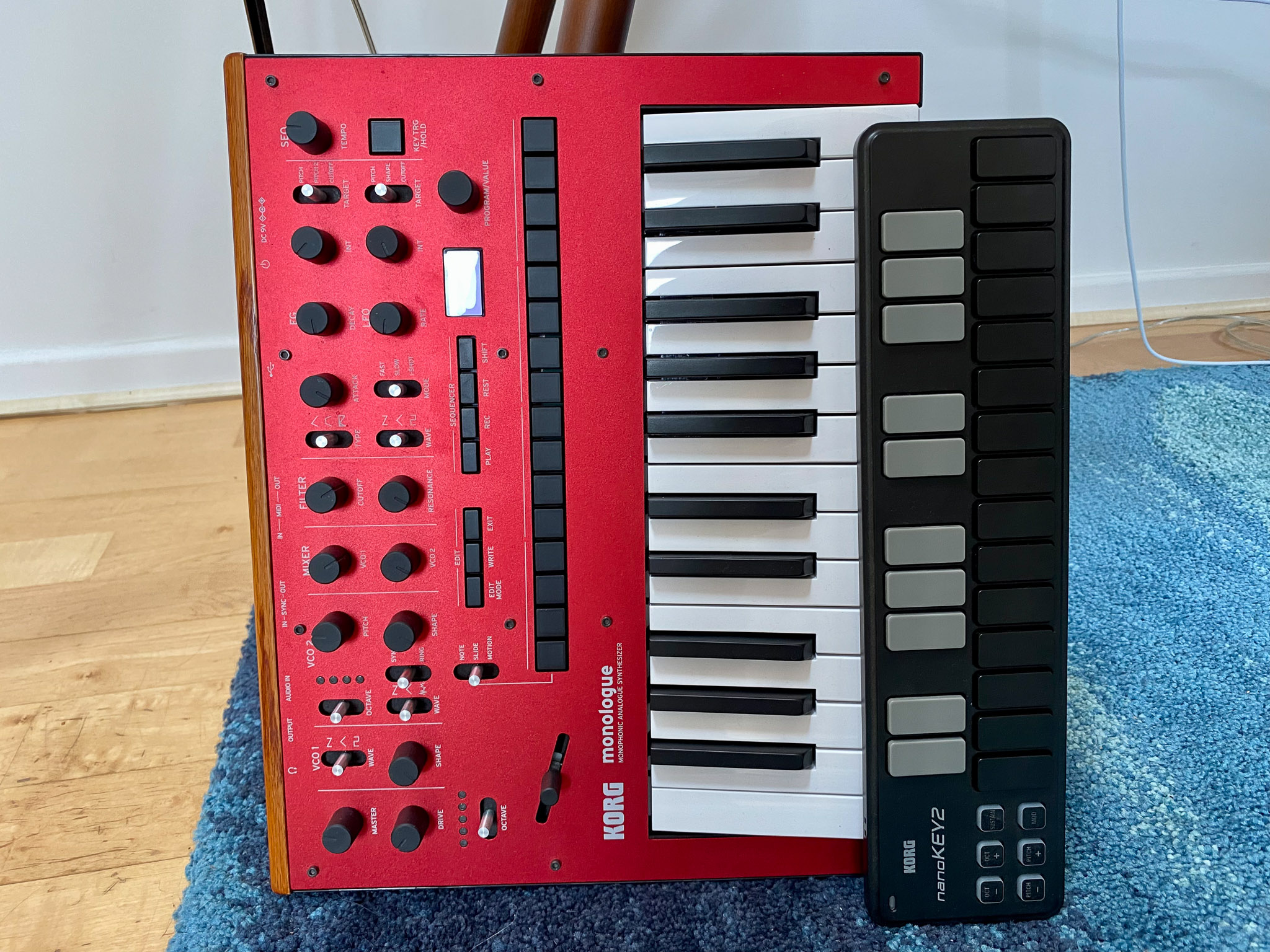 4. What software do you wish was hardware and vice versa?
Logic has a Step FX plug-in which I totally dig. Would be cool having complete hardware control over that – a dedicated unit/controller with the same visual layout. I love hardware, so no particular wish for anything to be software. I believe there's plenty of software solutions out there.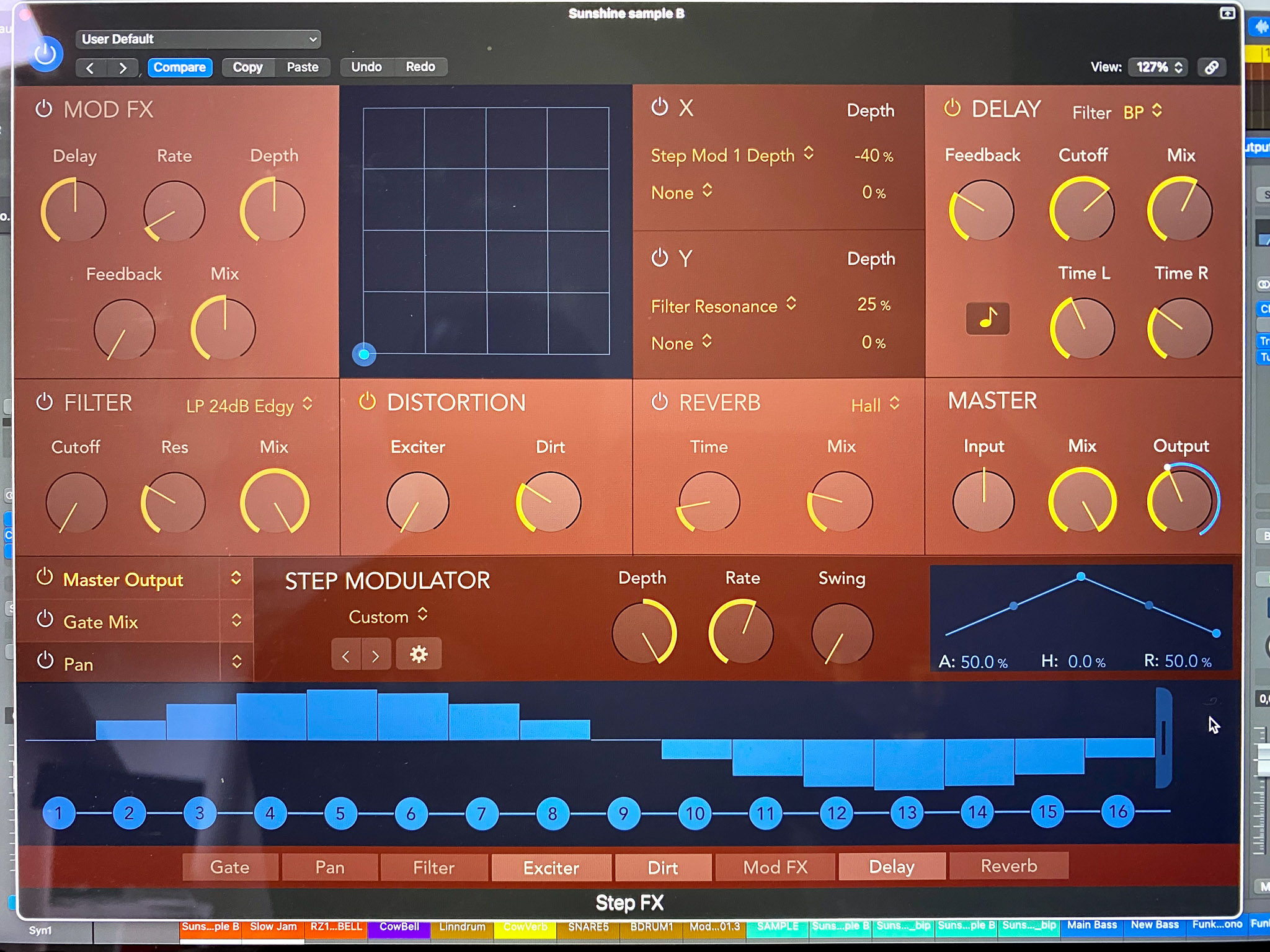 5. Is there anything you regret selling… or regret buying?
I sold a Roland SH-101 years ago. I would like to have kept it, but then again, I probably wouldn't use it that much. I bought the microKorg [US. EU] some years ago thinking that it would be a nice travelling companion, but I didn't really get into it so I sold it again.
6. What gear has inspired you to produce the most music?
Definitely samplers, I made my entire debut album 'Keep On Moving' with a Yamaha A-3000 before DAWs became the norm. Later on I bought the Native Instruments Maschine [US, EU] when it first came out and that was really a boost for me making more sophisticated drum patterns. Recently I have retired the Maschine and turned to Logic's samplers, especially the Q-sampler chopping up all kinds of audio. Q for Quick, and it certainly is.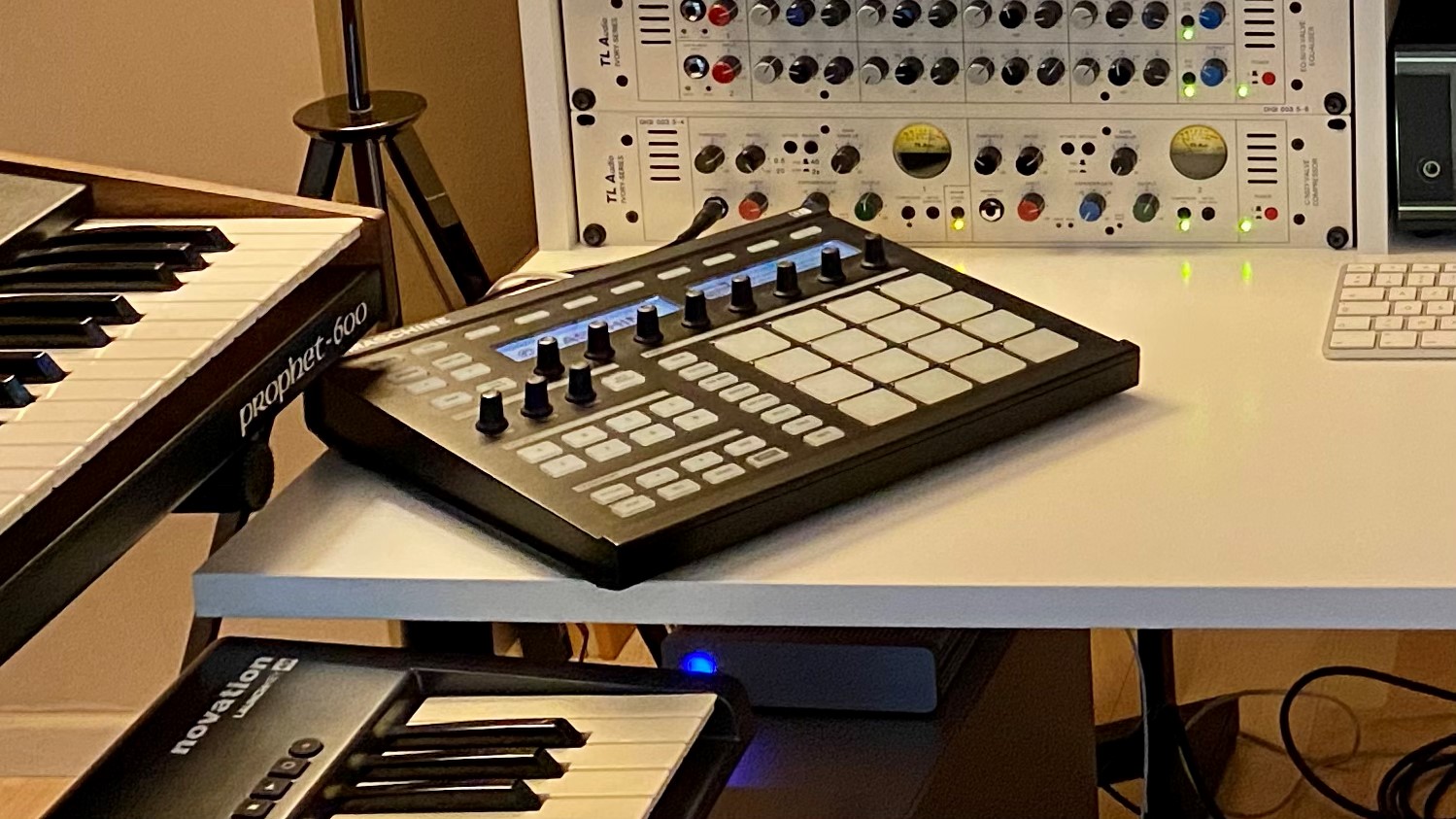 7. If you had to start over, what would you get first?
Besides a MacBook Pro running Logic, a high quality MIDI controller keyboard. I recently upgraded to the Arturia Keylab 88 mkII [US, EU] which is just brilliant.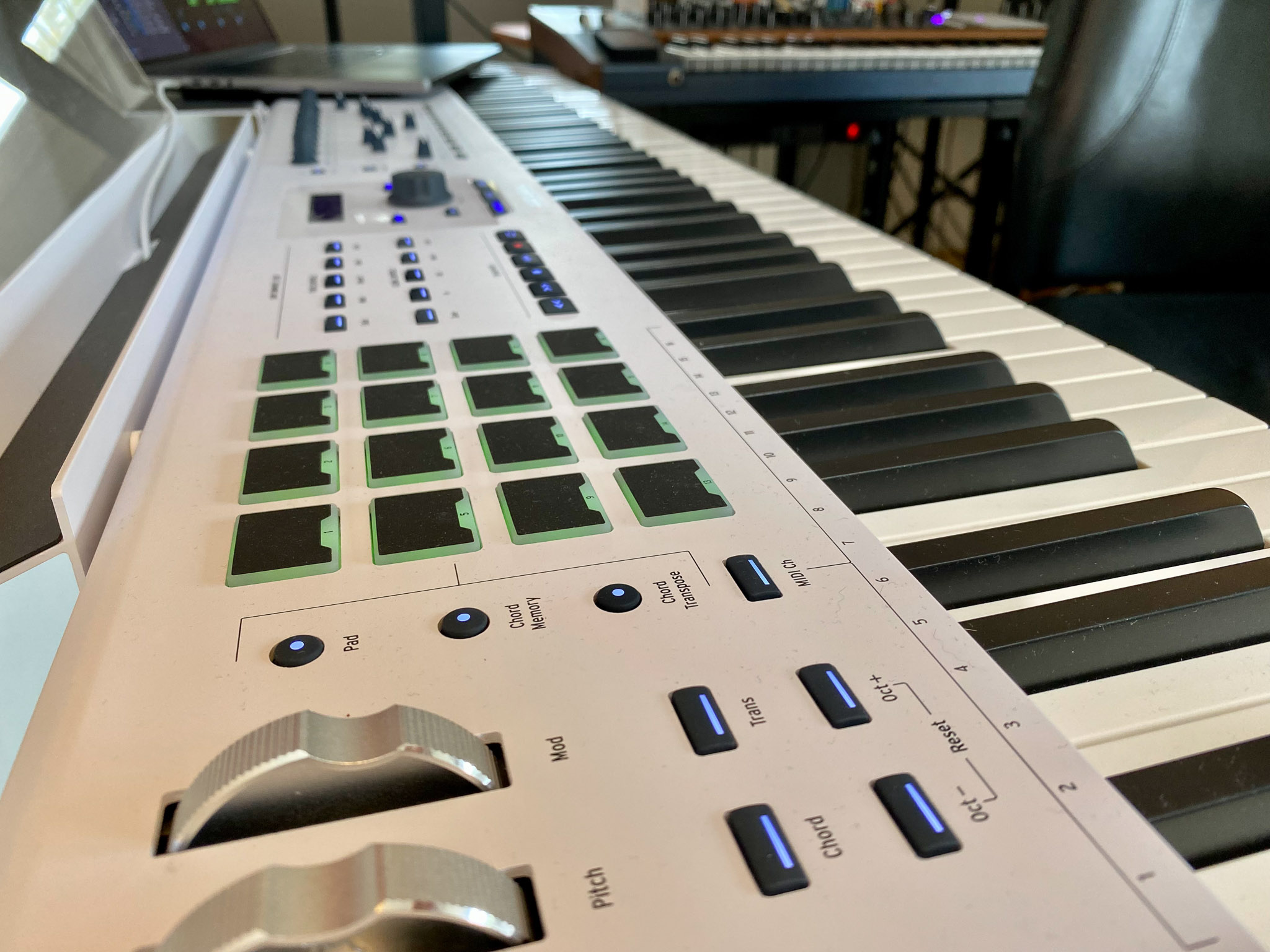 8. What's the most annoying piece of gear you have, that you just can't live without?
The analogue and modular synths take so much time to patch up, but I really like having hardware synths in my studio. If I get stuck on a project I usually find some inspiration or new ideas in the synths. They're also the only instruments I know and then just play.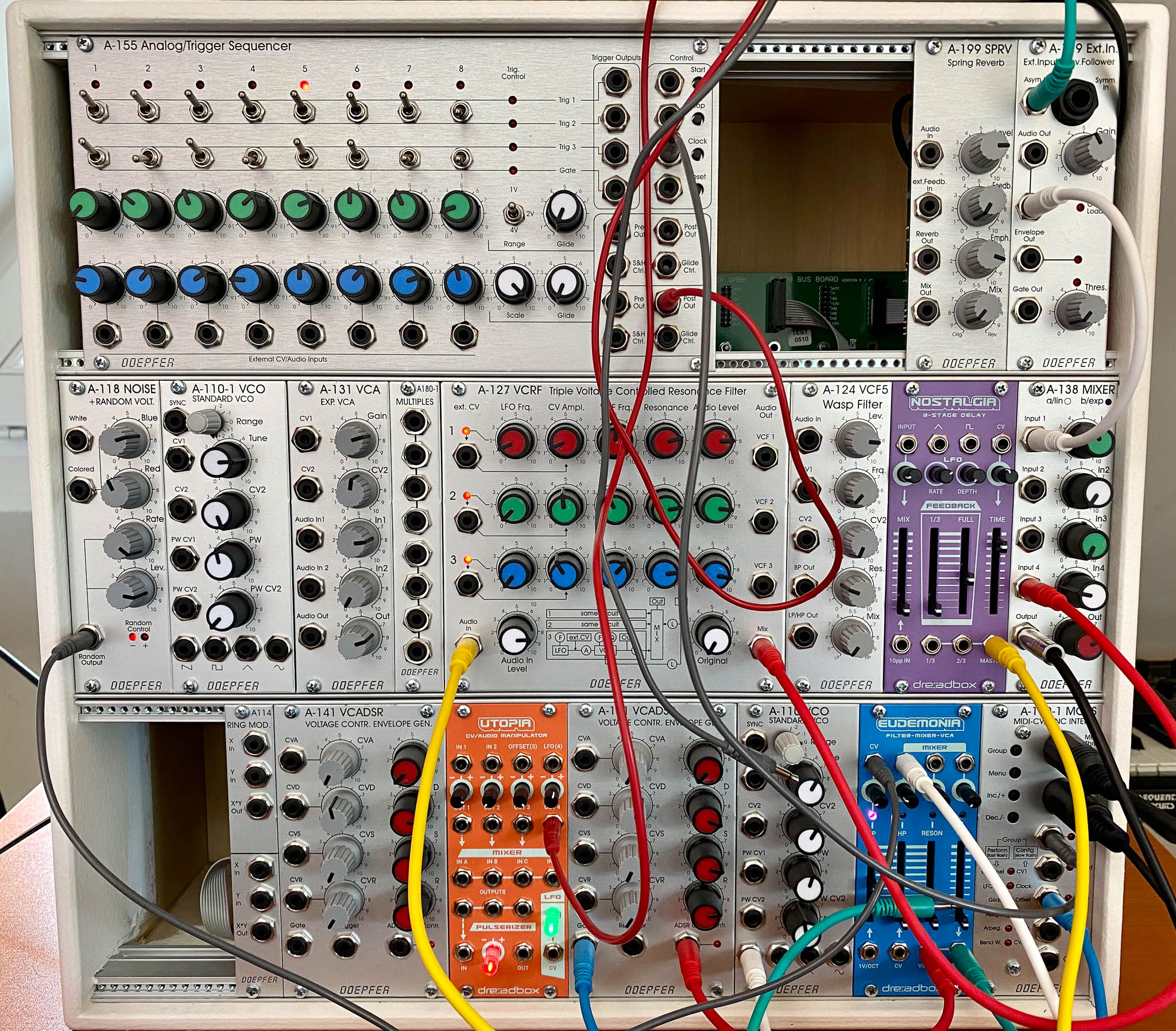 9. Most surprising tip/trick/technique that you've discovered about a bit of kit?
Sending audio through my little modular system for modulating is great fun and often gives surprisingly interesting results. Even with just a few modules a dull audio track can be transformed into something completely different.
Another technique I find interesting is setting up a patch on a hardware synth (preferably mono modular) and the letting Logic's auto sampler sample it into a polyphonic patch. It usually turns out different than expected.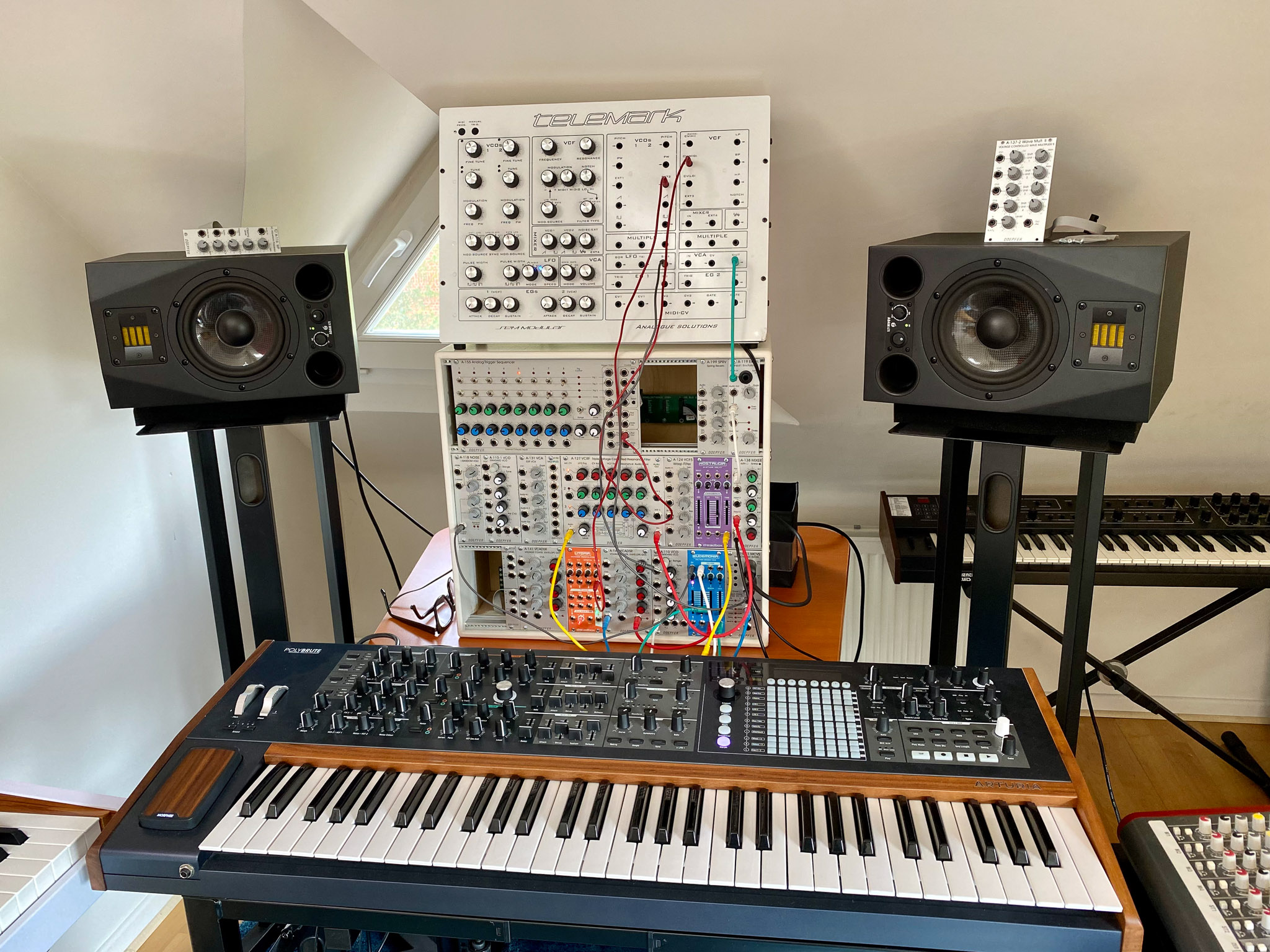 ---
Artist or Band name?
Funkstar De Luxe
Genre? House / Electronica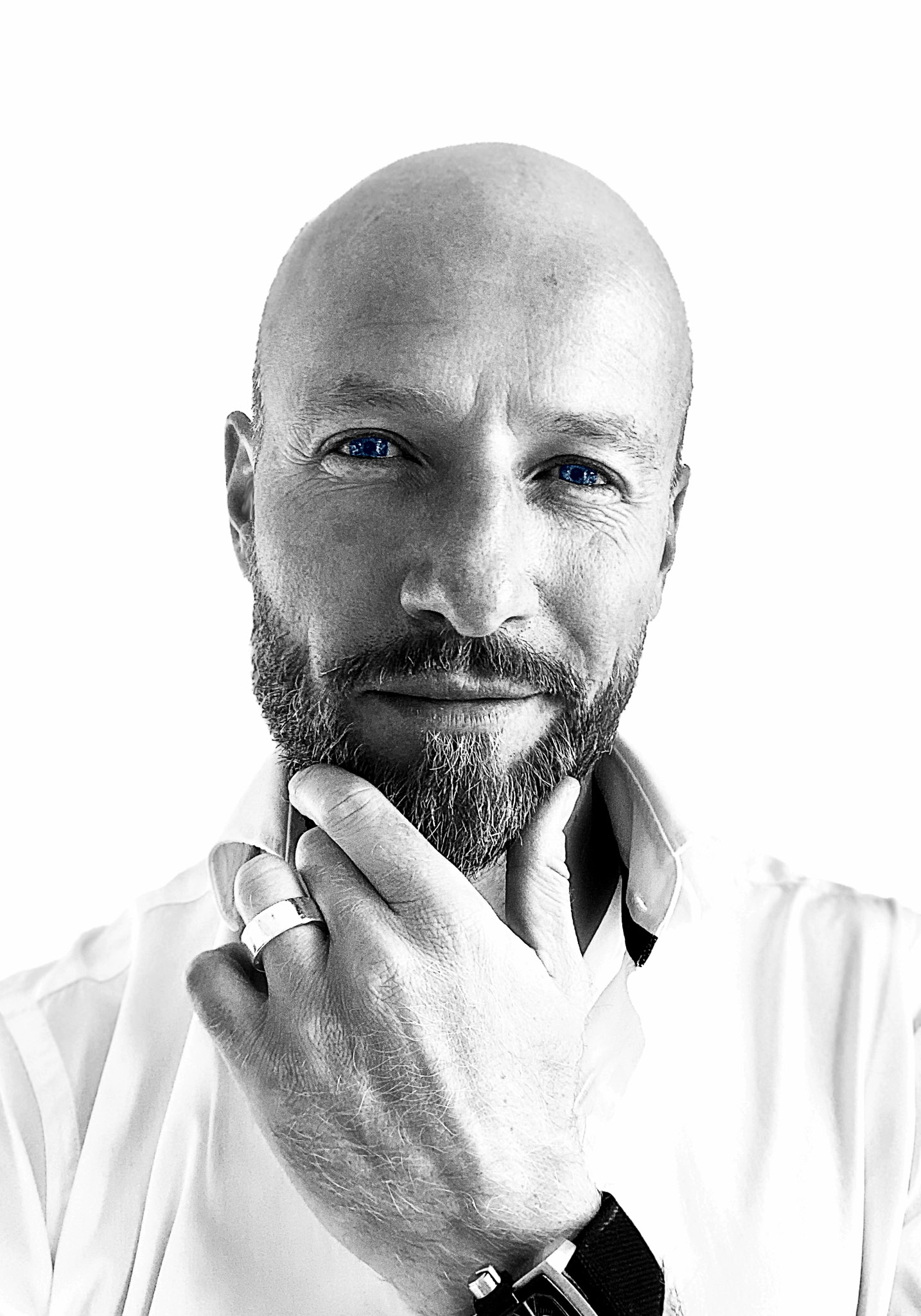 Where are you from?
Kerteminde, Denmark
How did you get into music?
My mother was a musician. We had a piano and an electric organ, and I was always fascinated by the knobs and switches on the organ. When I later discovered synthesizers I was hooked and knew that I wanted to get into that. But first my parents arranged for me to get piano lessons.
What still drives you to make music?
Sounds, atmospheres and of course grooves. I find it amazing that you can get so many differents sounds out of even the smallest synth. The big reward for me is when a track really comes together as a unity.
How do you most often start a new track?
If it's a remix, I usually start with the bare acapella finding a cool chord progression that fits, then drums and groove. If it's a track from scratch, I'll probably program a sound and find some chords or a melody to begin with. Recently I have been getting into just jamming away and see what comes up. That's a nice contrast to building a track sample by sample in a DAW.
How do you know when a track is finished?
Most often I cycle between mixing and adding new elements but I try not to put too many layers in a production. It's better having a few that really work, also in order give those layers more room to live in. When everything comes together the right way it just sounds finished.
Show us your current studio
I used to sit in the garage of the house but due to flooding in 2021 I have moved to the attic. I have a minimal setup at the moment but a few pieces of good gear definitely goes a long way.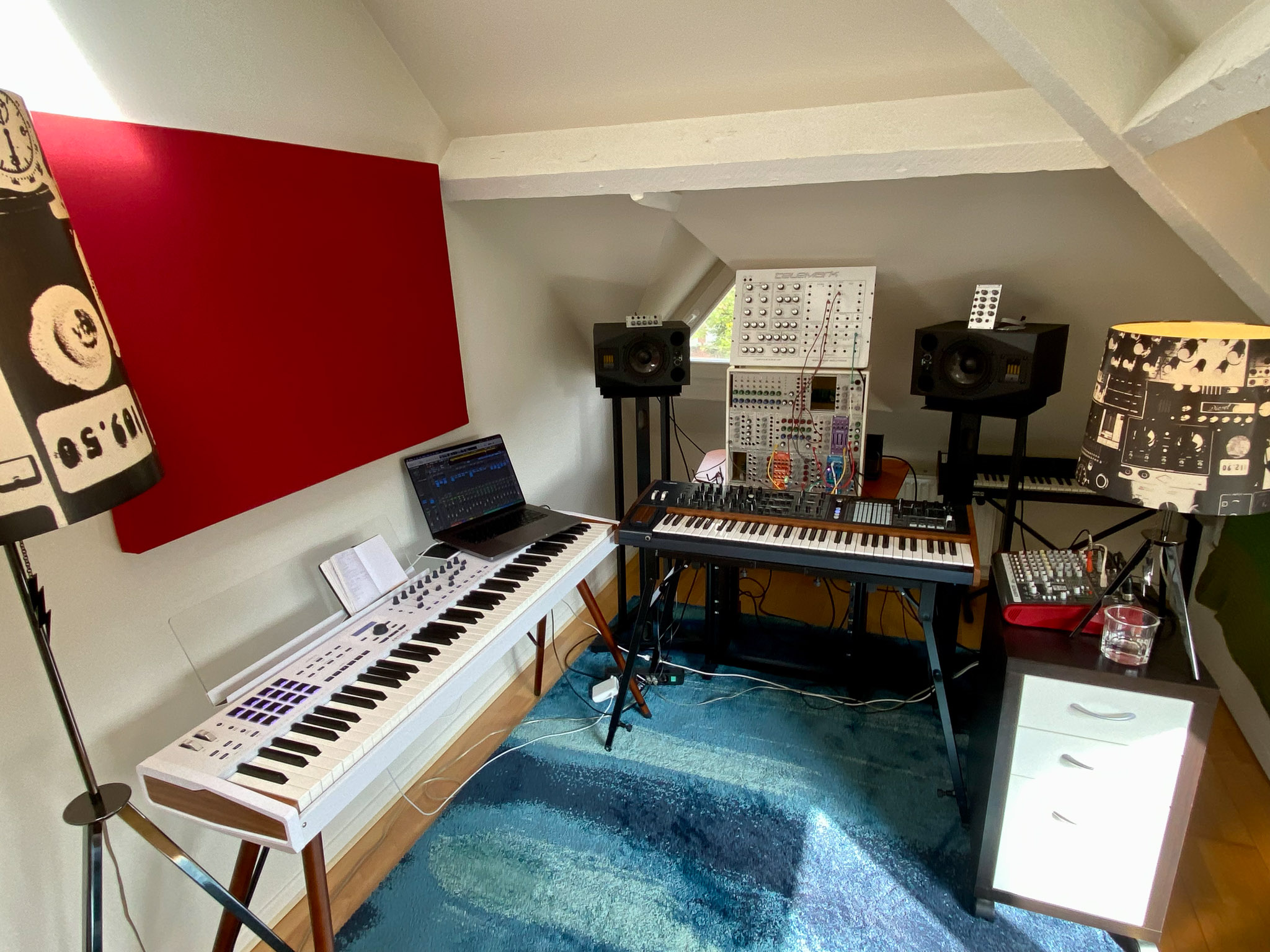 Best creative advice that you've ever heard?
Limit your options. If you have a studio full of gear and so many possibilities it might be hard getting anything done. Pick a few pieces of gear and see how far you can go with that. Once you have an idea or direction, you can always use other gear if you are looking for a specific sound or effect. The same goes for software. See how far you can get with just a handful of plug-ins.
Promote your latest thing… Go ahead, throw us a link.
My album Redemption (out on 21 Oct. 2022) is quite different from my dance remixes. This is more melodic and electronic sounding, not specifically aimed at dancefloors. It's been very refreshing doing a whole album giving room to different kinds of expression, definitely a very personal piece of work: https://funkstar.lnk.to/album
---
[Editor: There are affiliate links to the relevant gear throughout the articles. It helps to support this blog. In fact, should you be needing some patch cables or guitar strings. Then clicking on one of the above links and buying any product that you prefer, will help the blog… doesn't even have to be the ones in the link. Thx]
---