1. Favourite knob/fader/switch on a piece of gear and why?
That's a cool one! I really like the tone pot on my Stratocaster, it makes everything I play sound like silk.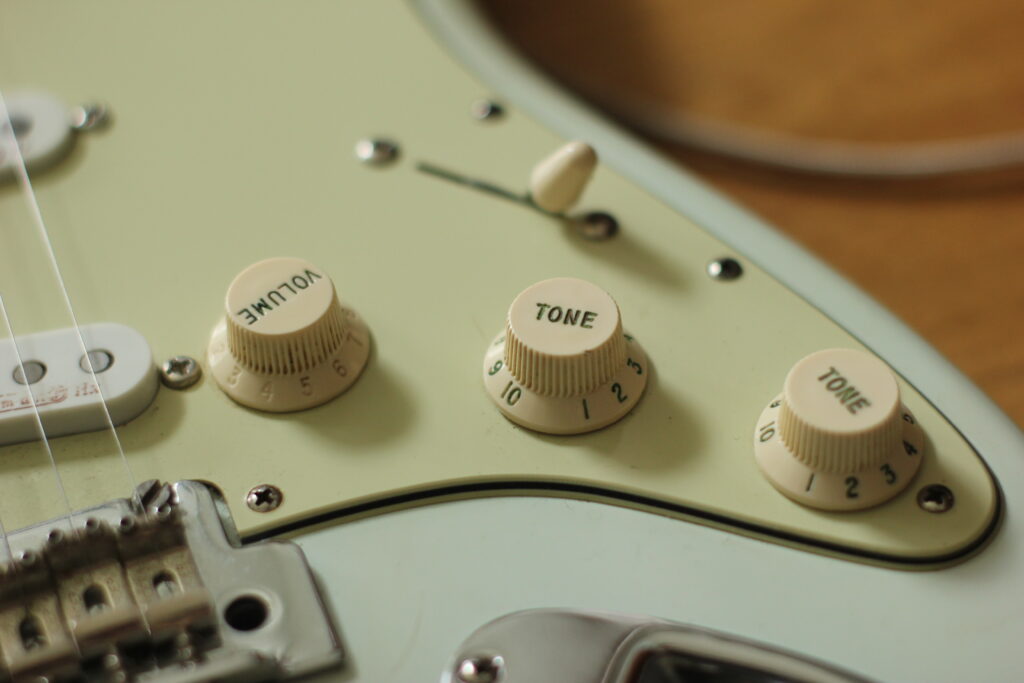 2. Do you have an 'almost' perfect bit of kit? What would you change?
I think it would be the Empress Effects ZOIA, it's just so fun to use and so powerful. Also I like tiny stuff because I don't have much space. I just wish it had more CPU so I could go even more crazy with it.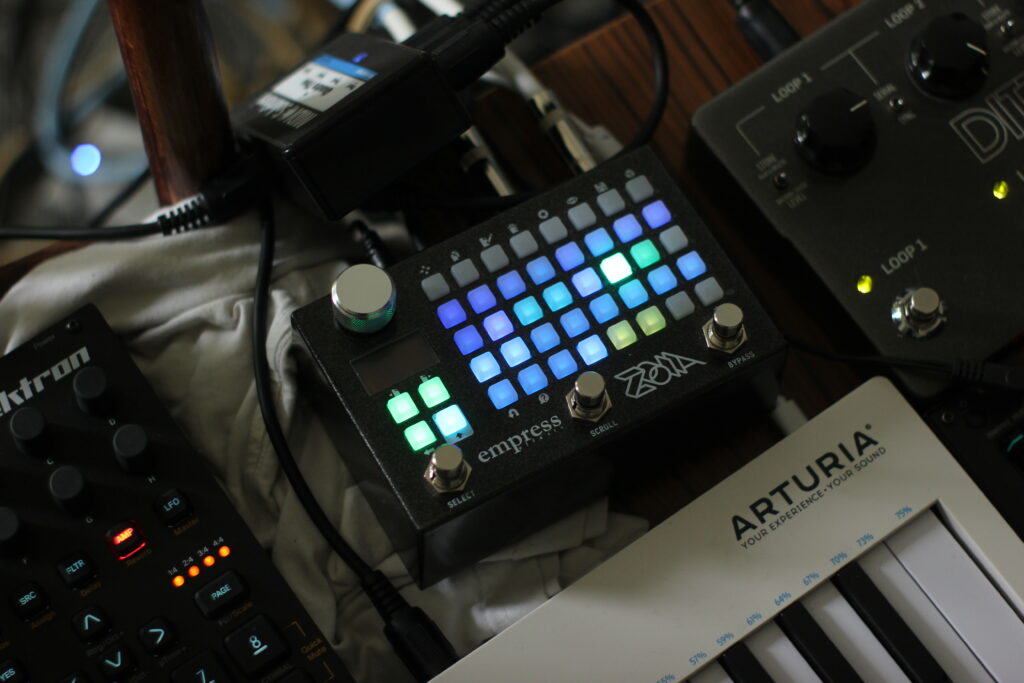 3. What setup do you bring on holiday/tour/commute etc.?
On holiday I just take my laptop to organize stuff and finish what I haven't finished yet. And I don't tour!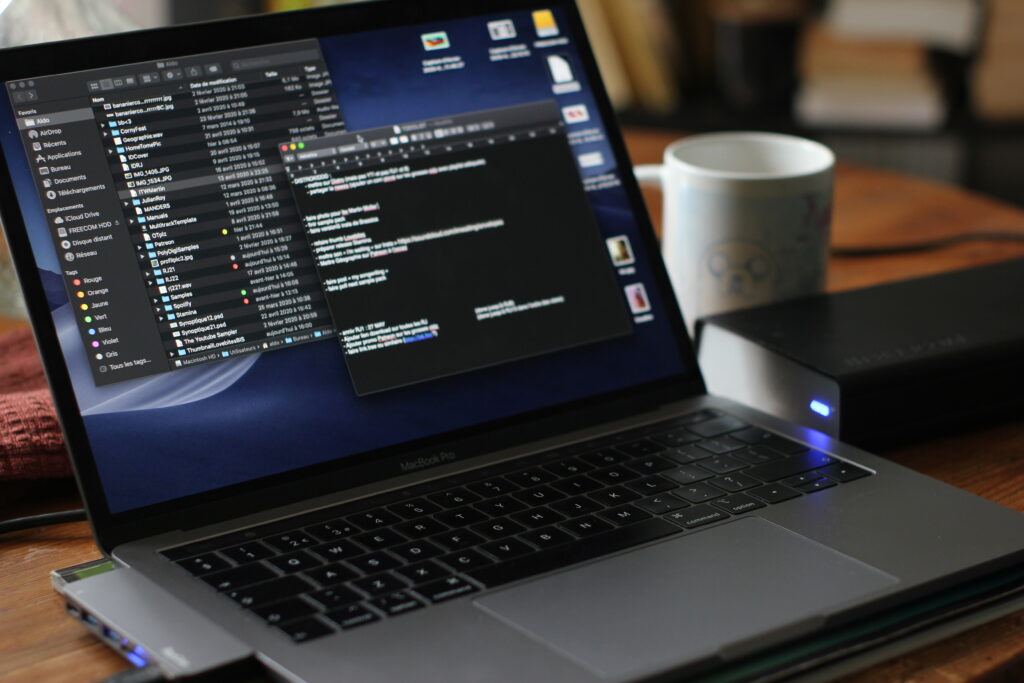 4. What software do you wish was hardware and vice versa?
Having Max MSP in a hardware format would be pretty neat. Don't know about the other way, I'm really not into softwares!
5. Is there anything you regret selling… or regret buying?
Hmmm, not really a regret but I deeply miss my MPC 2000XL. It was my first piece of gear ever and I really enjoyed it. It was just a bit too old school and limiting for me, I sold it to fund other music stuff so yeah no regrets!
6. What gear has inspired you to produce the most music?
Probably the Digitakt! It's just super fast and clear, nothing gets in the way once I've got an idea.
7. If you had to start over, what would you get first?
Can I say the Digitakt again? It can do so much!
8. What's the most annoying piece of gear you have, that you just can't live without?
That's easy! I have a LOVE/HATE relationship with the TC Electronic Ditto X4. It's the cheapest looper pedal with a proper MIDI implementation, but oh my god it's so unreliable. It crashed on me several times and you need some weird workaround to sync it. But yeah I can't afford any other options at the moment so I still use it all the time.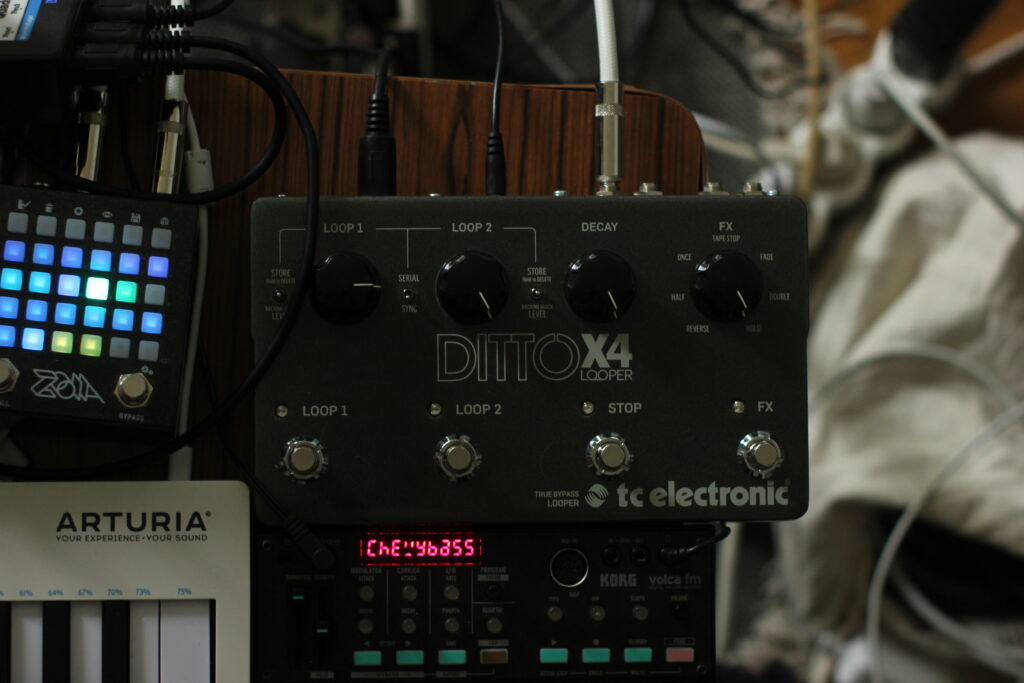 9. Most surprising tip/trick/technique that you've discovered about a bit of kit?
You can run audio into almost any input of the Make Noise 0-Coast, even the CV inputs! Each circuit will transform your signal into something weird, I really like it with my guitar.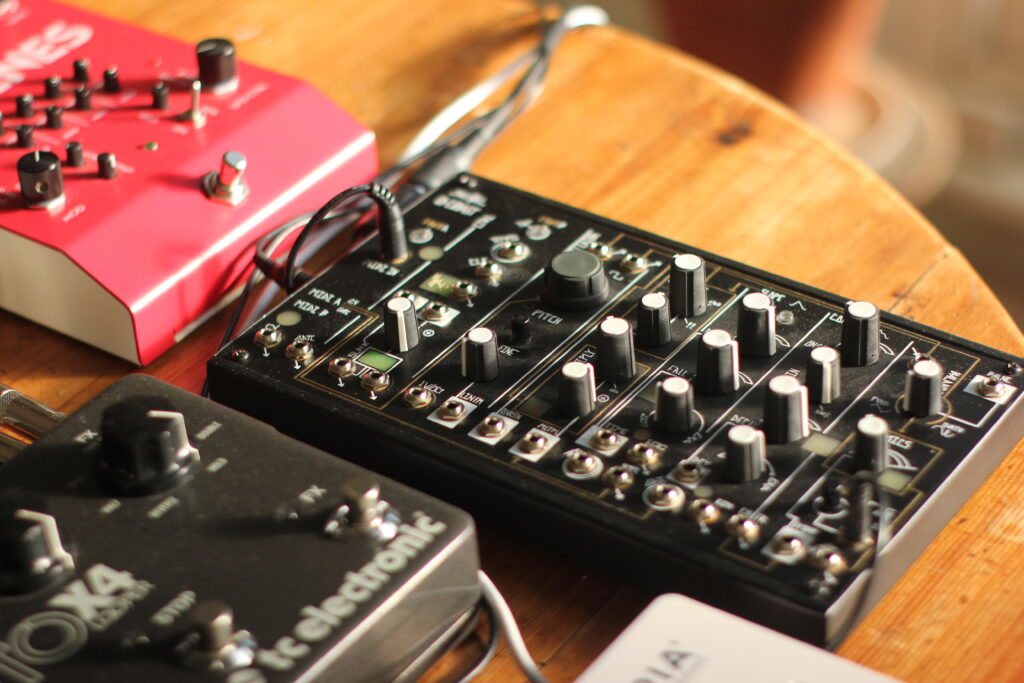 ---
Artist or Band name?
Aldo
Genre?
Not sure, mostly hip-hop I guess.
Selfie?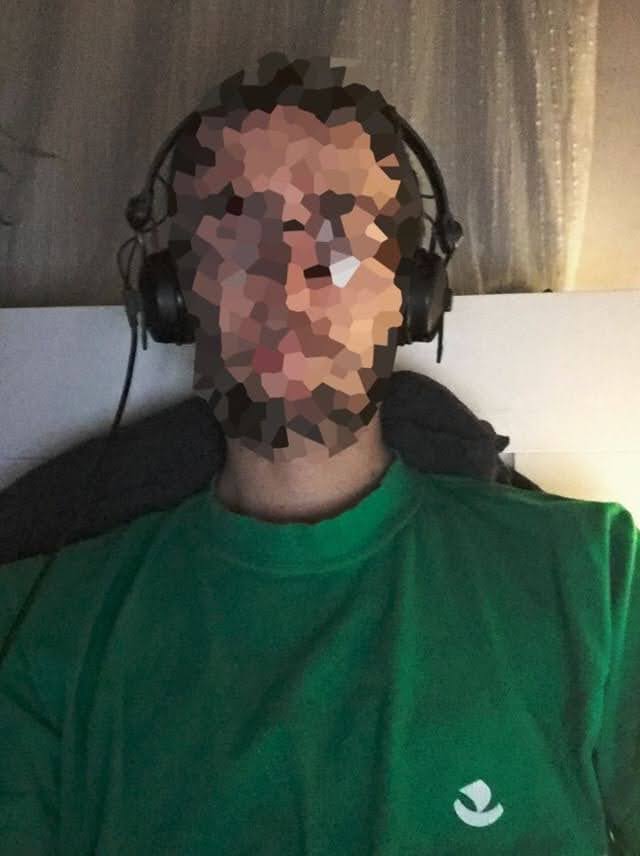 Where are you from?
France!
How did you get into music?
A friend of mine taught me some guitar chords when I was 13.
What still drives you to make music?
Spiritual freedom and hopefully financial freedom one day.
How do you most often start a new track?
By listening to another track. I often catch a vibe in a song and bring that vibe into my next track. I think.
How do you know when a track is finished?
When I already started the next track and just want to get rid of this one!
Show us your current studio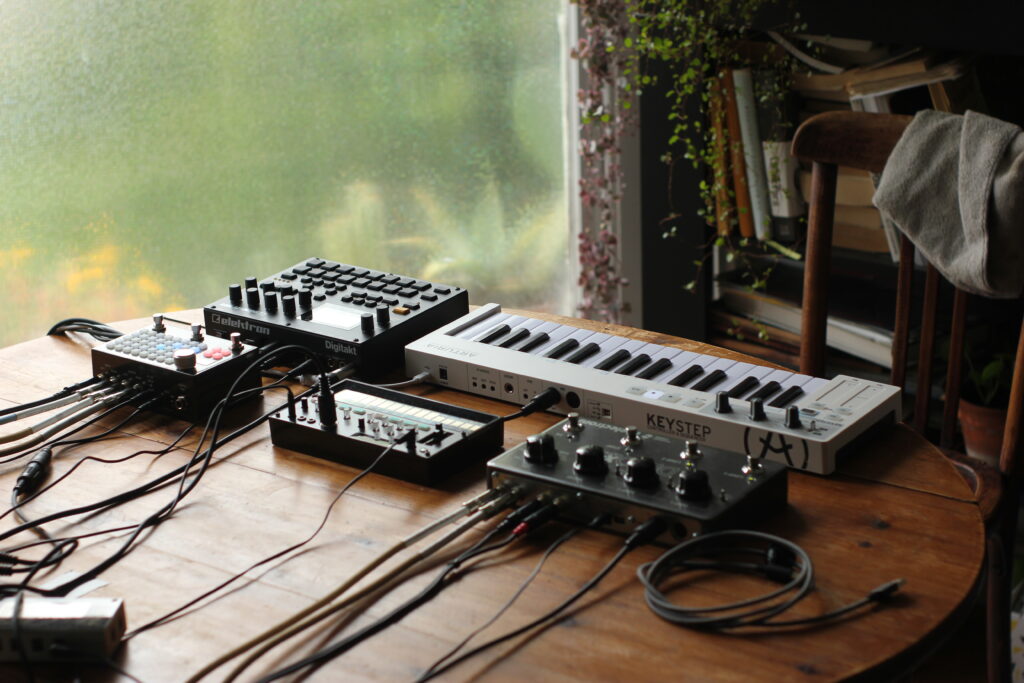 Best creative advice that you've ever heard
« Sucking at something is the first step towards being sorta good at something. » – Jake the Dog
Promote your latest thing… Go ahead, throw us a link.
Whatever is on my Youtube channel right now : https://www.youtube.com/aldoistaken
[Editor: Do you have any of the gear in this article? Then why not share a tip or trick? Leave a comment below]
---