1. Favourite knob or fader or switch on a piece of gear and why?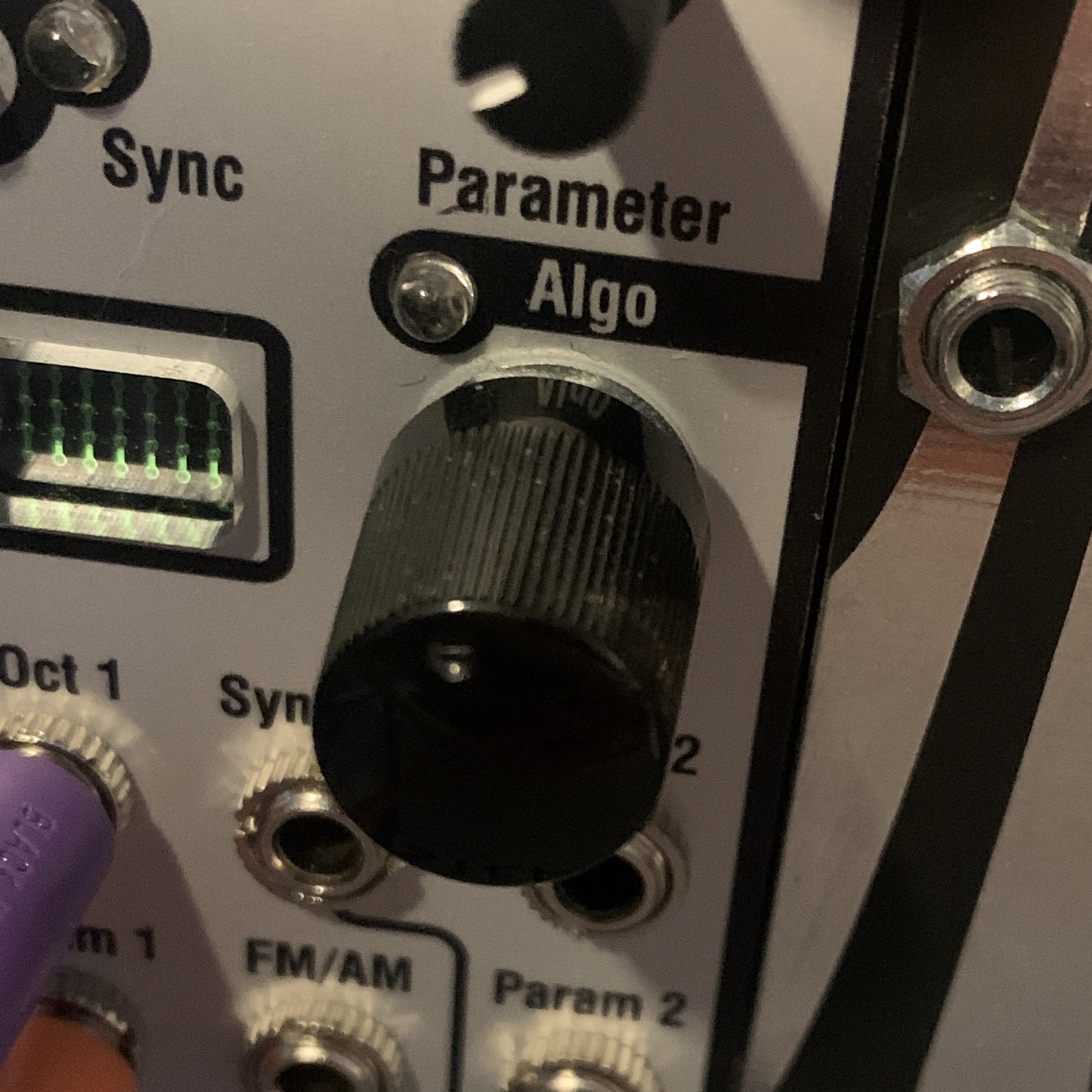 One of the encoders on Klavis Twin Waves oscillator, which clicks so you can dial in tiny and well chosen amount of modulation. It's good to have a haptic feedback on a knob for better control.
2. Do you have an 'almost' perfect bit of kit? What would you change?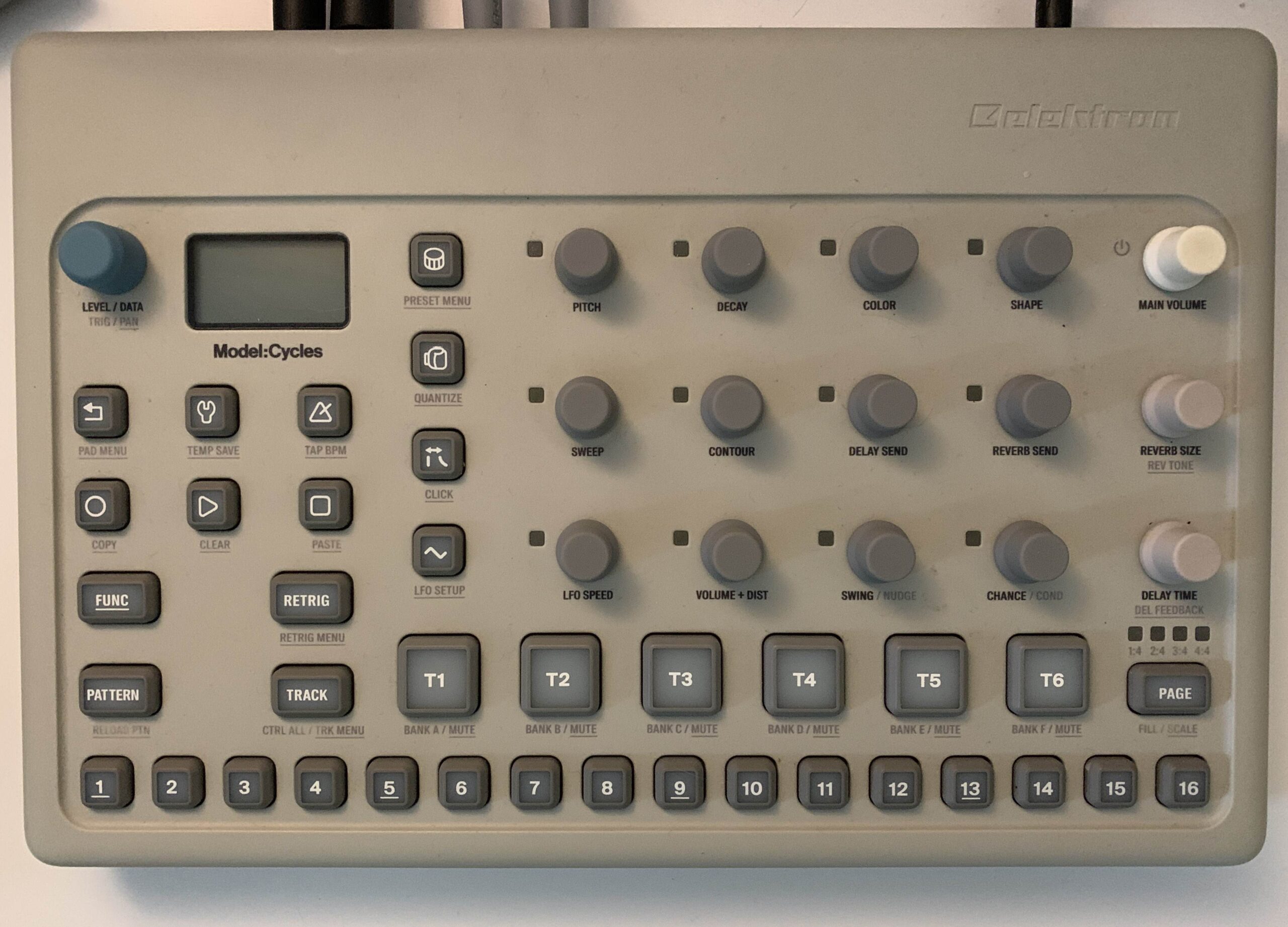 The Elektron Model:Cycles is quite close being perfect for my needs of sounds and sequencing. Especially the sequencer is fantastic plus the possibilities of sound shaping in a frequency modulation way, which I'm really into. On the downside it's "just" a fixed synth structure and this was one of the reasons I wanted to go modular. For example: just one LFO per sound engine didn't felt right. in the way I want to explore sounds and movement. Included CV control would be a thing I'd want to change.
3. What setup do you bring on holiday or tour or commute etc.?
On holidays I normally take a break from music making itself. I take no gear with me, but maybe my laptop, so when I want to, I can open Ableton Live or VCV Rack and return to my roots of music production in a DAW.
4. What software do you wish was hardware and vice versa?
I'd always prefer hardware over software, so in general there would be no reason for me to make a hardware into software. I'd like to have some Ableton Live sound shaping tools in Hardware, for example the Glue compressor or Color Limiter. Also the Spectrum analyser would be handy to have in a hardware environment.

5. Is there anything you regret selling… or regret buying?
Not really. Since I was making music in a DAW for over a decade, I only bought some midi controllers, Once in a while a hardware synth or effect, but not that many and I always thoroughly considered which one to buy.
I still love my Microbrute for example or Akai LPD8 midi controller. I sold a Waldorf Streichfett and a Beatstep, but I'm still fine with it.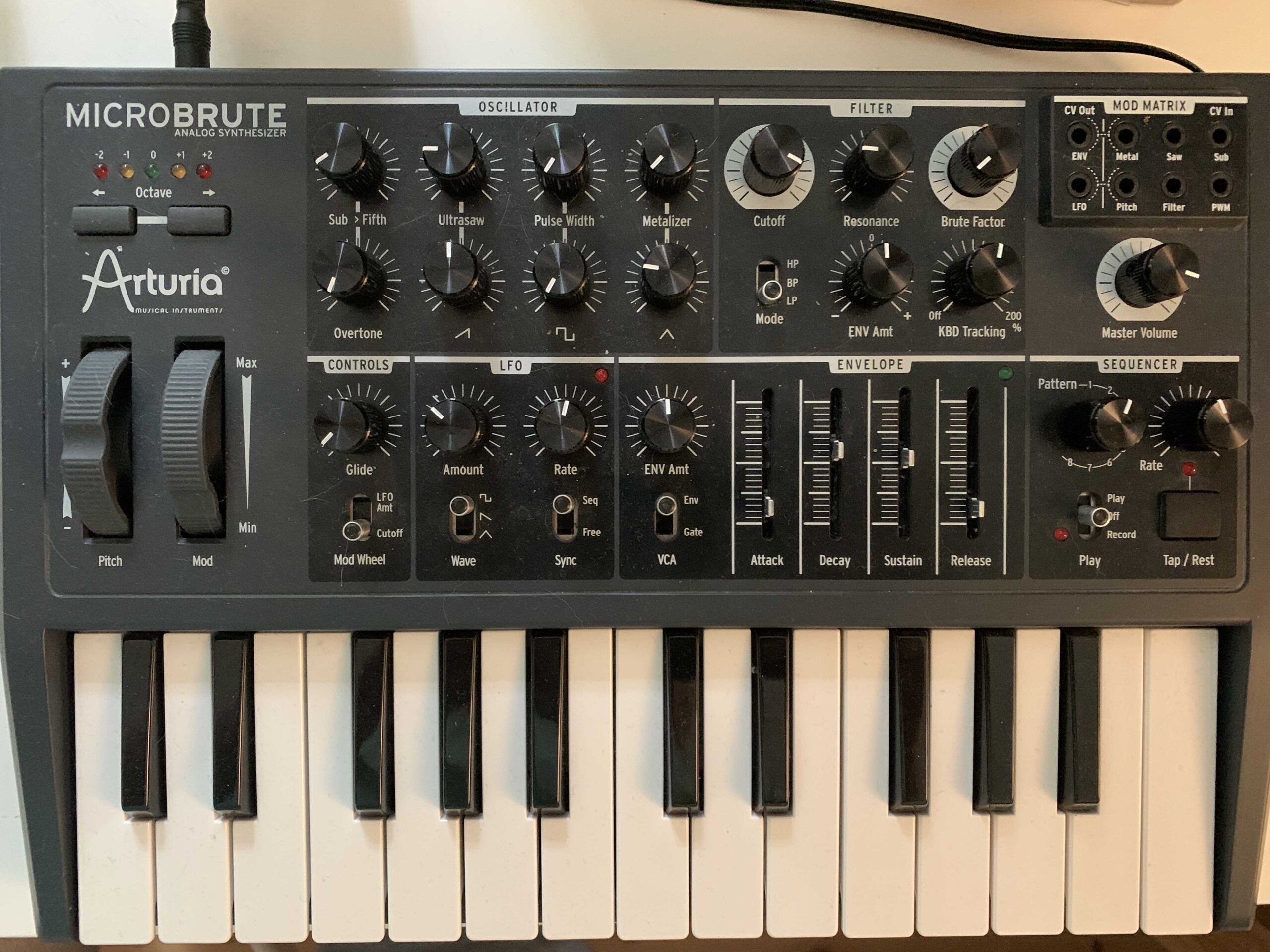 Since my setup lately has become hardware only, it's awesome to still have so many midi options that I've kept in boxes for many years. Same with cables.

6. What gear has inspired you to produce the most music?
Elektron Model:Cycles and Modular system. Hardware with many sound shaping options and hands-on control in general.
7. If you had to start over, what would you get first?
I'd still start with a DAW and VCV Rack to check out synths and workflow, if the fun continues then I'd get into hardware earlier.
8. What's the most annoying piece of gear you have, that you just can't live without?
Power modules which are 4hp wide, space which you need for another, nicer and more creative module, but without them the modular system wouldn't even run. At least for my power system which I'm using at the moment.
9. Most surprising tip or trick or technique that you've discovered about a bit of kit?
The fact that so many tools in modular can produce sound like LFOs, envelope generators, filters… self-oscillation is fascinating.
---
Artist or Band name?
nystada
Genre?
Electronic music with an experimental vibe
Selfie?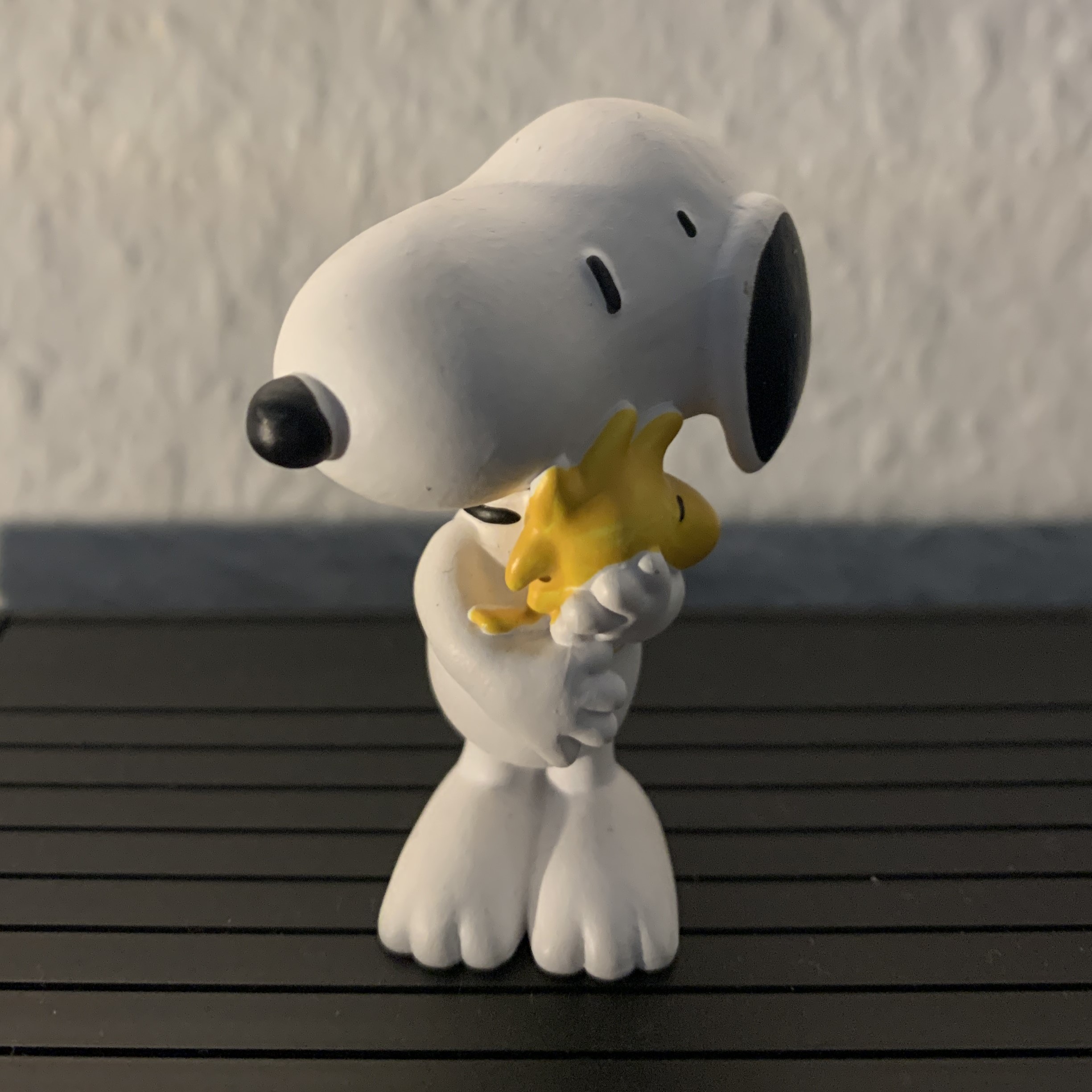 Where are you from?
Hamburg, Germany
How did you get into music?
Quite young as a kid I was into music. Watching music television in the 80s and 90s. Started playing the guitar at 12 years old. From grunge and Punkrock I got into EBM and synth pop, from Metal into Singer/Songwriter and TripHop.
I loved music so much and it is a reliable partner for most of my life. But besides playing the guitar from time to time, listening to music and writing for an online music magazine, it took a long time to feel confident with writing my own songs.
A good friend of mine was making music with DAWs and Midi controllers. I got more and more curious about it. The fact that I don't need a band or other musicians to make complete songs was so fascinating, that I tried Cubase, but the whole thing started properly with Ableton Live 8.
About 2012/2013 I released my first songs via SoundCloud. Without my friend encouraging me on and on, I'd might never have started music production.
What still drives you to make music?
Mostly the love for sounds and the never ending urge for exploration of sounds. For me it's a journey with many precious moments that's like no other input for your heart and soul. Its good to tame the inner demons, to process the part of you that is simply beyond words. It just feels good and right to spend time, only me and my music. Pausing the every day struggles in life.
How do you most often start a new track?
By searching for nice sounds. By letting it flow and trying to have fun with all the shaping tools. Only when it's fun and a bit feeling like a child playing with whatever what makes sounds, and I'm in a curious mood, one thing leads to another. The best tracks just happen by accident I'd say. Mostly it's important for me that it is about having fun and enjoying the moment.
How do you know when a track is finished?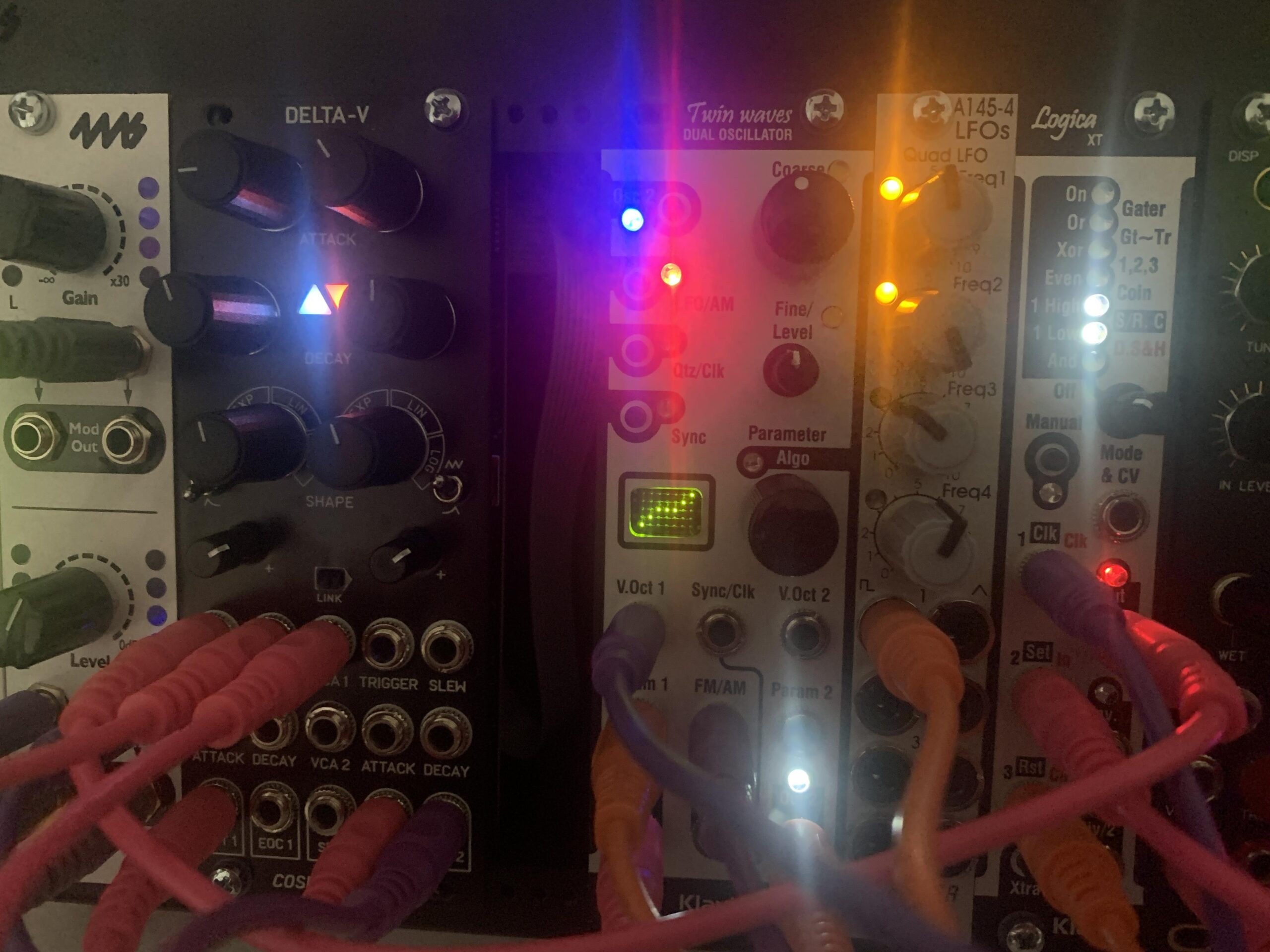 That's a special topic for me. In my mostly DAW driven musical times, I couldn't stop working on tracks, on master effects, mixing duties and so on. At some point it was no fun at all and I got frustrated more and more. At the moment recording Eurorack sessions to see if it turns out to be a nice track or not is the key for me.
If not I just start from scratch another day. When I've played the guitar it always felt good and calming, with hardware synths and modular I can reproduce that feeling. And if a session is good it may be a track or not. I'm not so into producing tracks anymore, mostly recording music and see if it fits.
Show us your current studio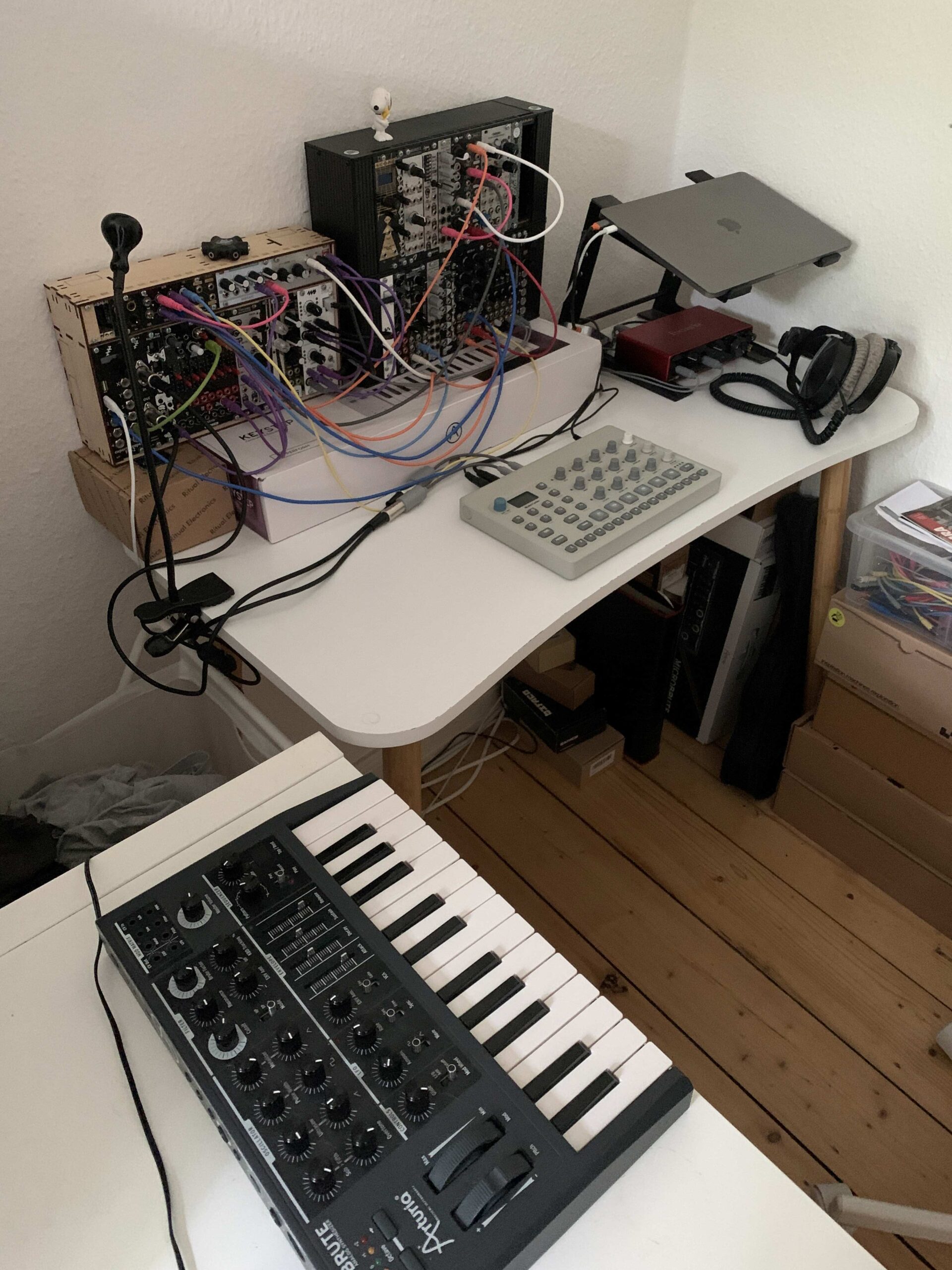 Best creative advice that you've ever heard?
It's good to limit yourself sometimes, Limitation of the number of sound making machines and options you have in a studio environment. Taking part in some of the Disquiet Junto challenges is great, where you apply some compositional specifications and you are limited to special sounds and special topics for example, this had a great impact on my journey. https://disquiet.com
Promote your latest thing… Go ahead, throw us a link.
In the middle of July I've released a 2 track via the Zenvampires art collective. It features live recorded Eurorack sessions with only a few tweaks in Ableton.
https://zenvampires.net/2023/07/nutzpolitik/zenvampires.net