1. Favourite knob/fader/switch on a piece of gear and why?
I love the bass cut on my Fender Jaguar. I've personally found that switch to be extremely helpful in quickly solving some tone issues while recording.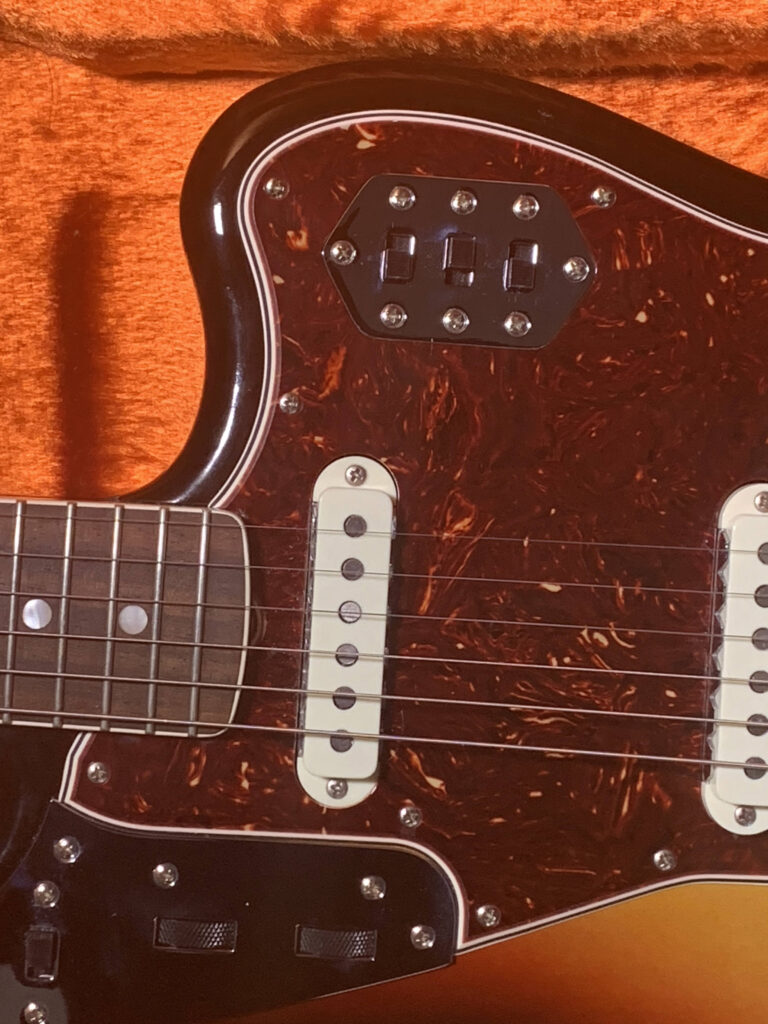 2. Do you have an 'almost' perfect bit of kit? What would you change?
I've fallen in love with the Digitakt over the last 7 months. I have been writing an album where almost every piece of gear is running through it one way or another. I do wish that it had a polyphonic play mode.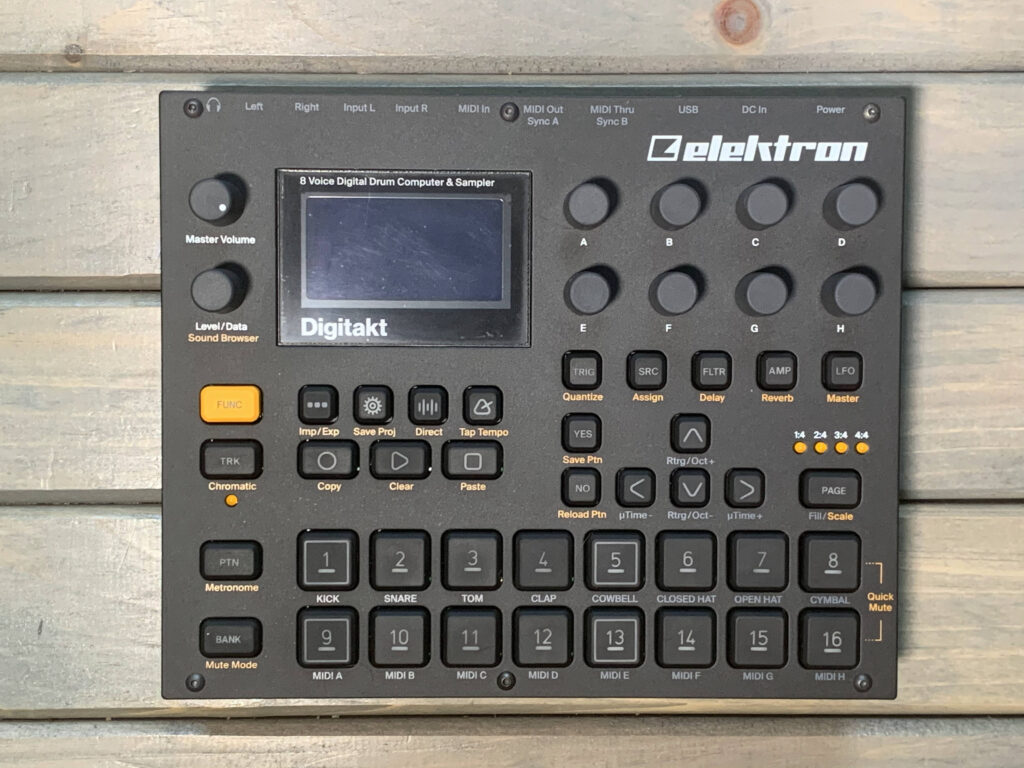 3. What setup do you bring on holiday/tour/commute etc.?
I usually bring my OP1. There's a lot to work with right in the box, plus I can create some samples or record into the box wherever I am!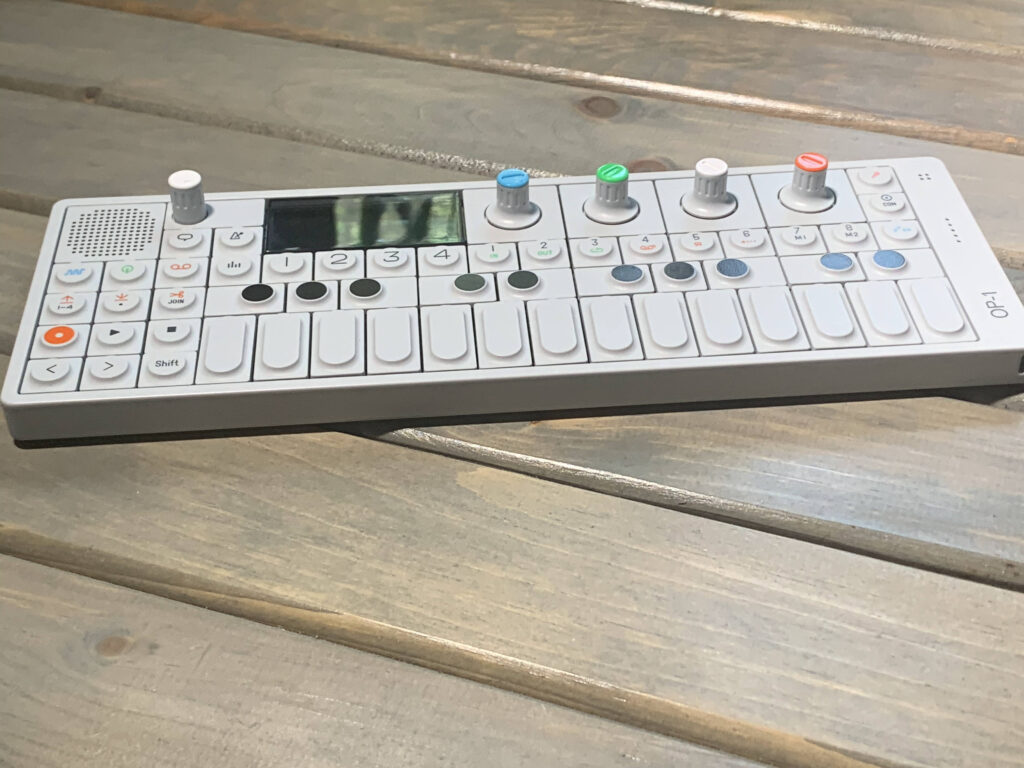 4. What software do you wish was hardware and vice versa?
I use the Waves J37 on all my recordings in some way. I absolutely love it. I know it's originally hardware, but I wish it was something I could afford to use regularly. I'm not really sure what would want to go from hardware to software that hasn't been covered by a company in one way or another already. maybe a virtual Chase Bliss Audio pedalboard so I can use the ones that are discontinued or that I just don't have.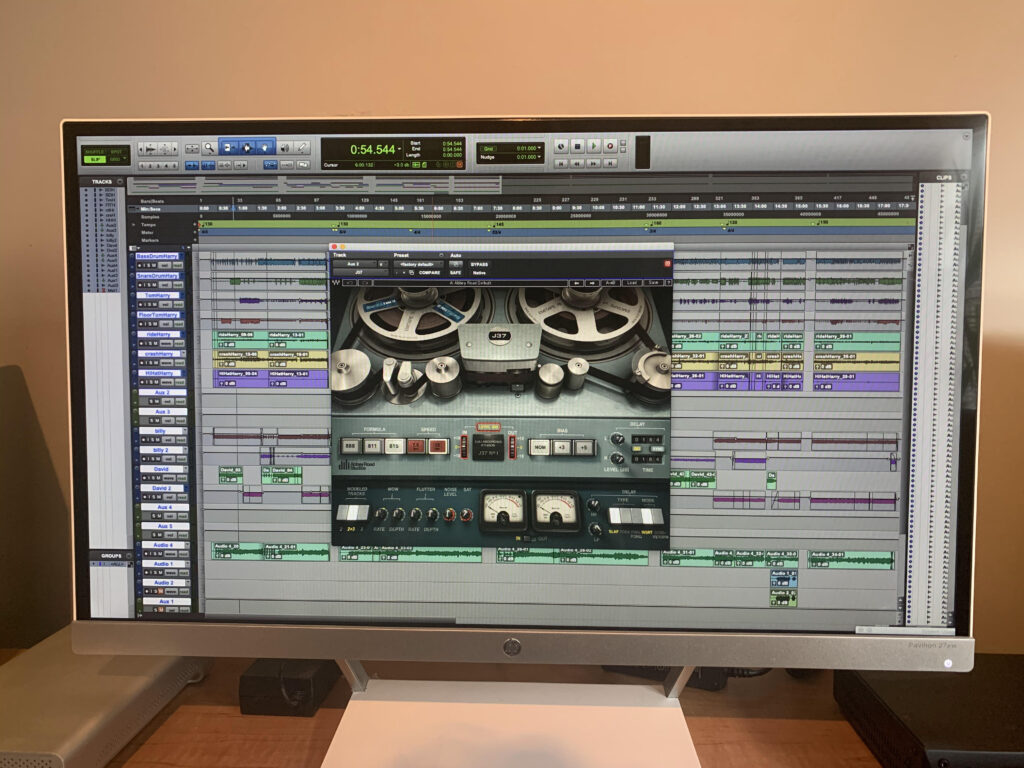 5. Is there anything you regret selling… or regret buying?
I had the moogerfooger ring modulator for about 10 years and sold it because I didn't use it much at the time. I immediately regretted that.
6. What gear has inspired you to produce the most music?
Even though I haven't used it a lot in my current musical endeavors most of my ideas do stem from my guitar, the main one being a fender jaguar.
7. If you had to start over, what would you get first?
The first instrument I bought was a squier p bass when I was 13. at the time my friend and I were at our local Guitar Center and he spotted a used fender jazz bass which he tried to convince me to go with. at the time I wanted something brand new. I still to this day wish I bought that Jazz Bass. I'd probably still own.
8. What's the most annoying piece of gear you have, that you just can't live without?
Can this answer be software? If so I would have to say Pro Tools. I've been using it for 14 years now and although it drives me crazy for many reasons I personally find it to be the best DAW for mixing and editing.
[Editor: You've probably heard this a million times. But I gotta say Reaper is great too… If you're only mixing music. Sound to film has gotta be ProTools coz of Avid MC]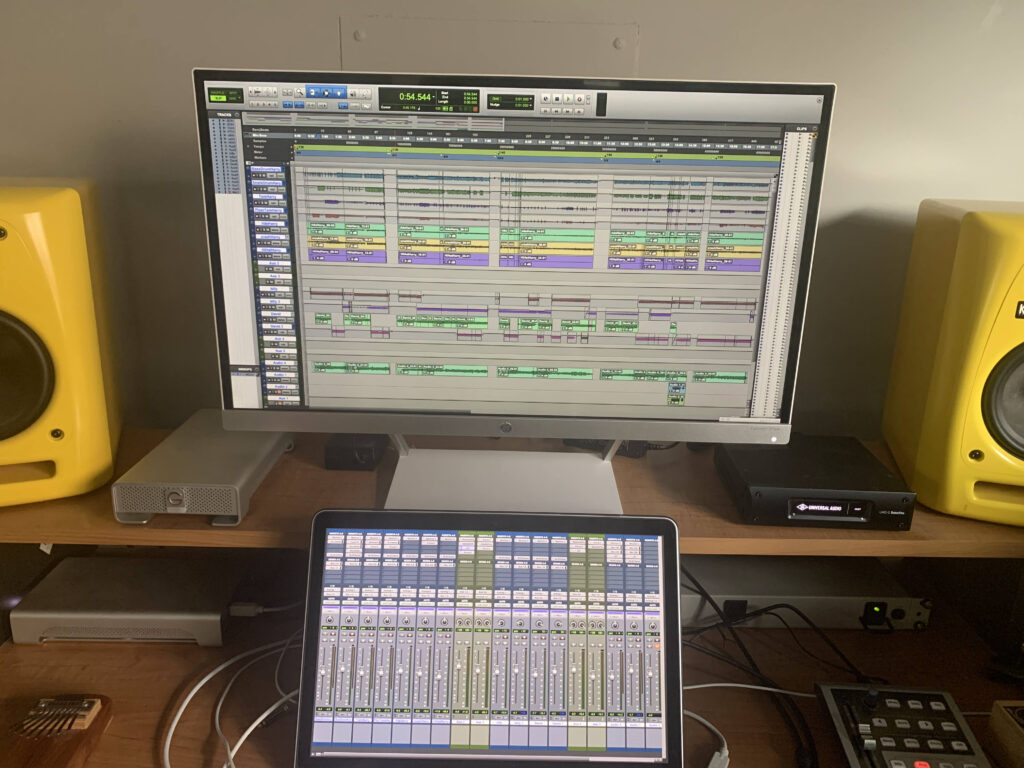 9. Most surprising tip/trick/technique that you've discovered about a bit of kit?
This past month I have been reamping through the Hologram Electronics Microcosm with the Mix knob at 100 where I feel a part is lacking something. After a bit of tweaking I typically end up with something that has really enhanced the part for me.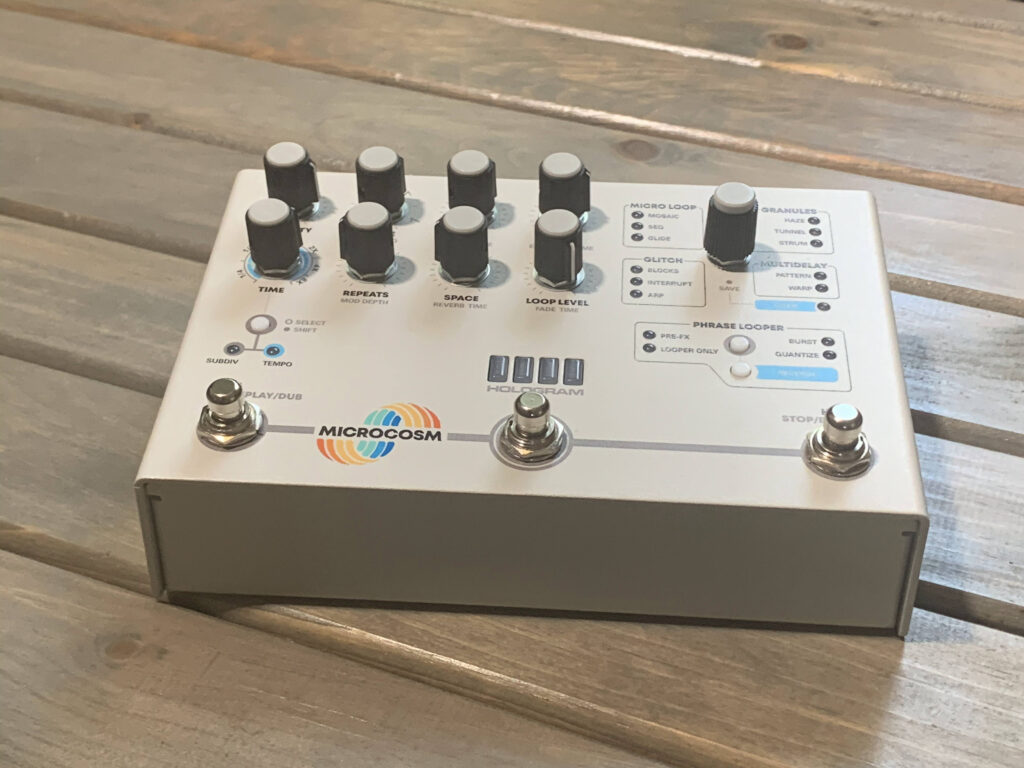 ---
Artist or Band name?
Peninsula Repairs
Genre?
Ambient/lofi
Selfie?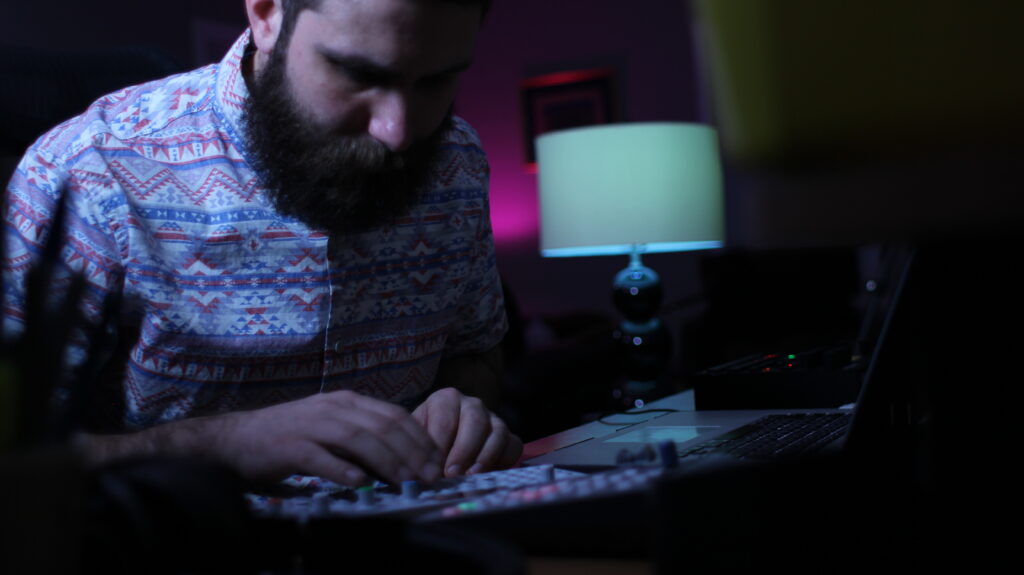 Where are you from?
Boston, Massachusetts
How did you get into music?
The first time I ever wanted to play guitar was from seeing Dixie Kong shred after beating a level in Donkey Kong Country 2 on Super NES. I was also obsessed with Nirvana's MTV unplugged performance at that time. About 5 years later my friends and I kept talking about starting a band, so I saved up for my first bass.
What still drives you to make music?
Pretty much everything. It's the one thing I do where I feel like I can completely escape. It's pretty much become a form of meditation for myself.
How do you most often start a new track?
I typically have one small idea from either a guitar, piano or synth and then just build from there.
How do you know when a track is finished?
I'm not sure I ever do. I usually get to a point where what I'm doing feels forced and figure that's a good time to stop.
Show us your current studio.
Here's just a section of the studio. I'm currently in the middle of rearranging and organizing.
Best creative advice that you've ever heard?
It's a pretty simple one, but one of my best friends and old bandmates told me to stop overthinking everything I did. I would hold up songs for weeks or months over something so slight. The advice has helped me over the years appreciate moments of imperfection or even something I cannot control.
Promote your latest thing… Go ahead, throw us a link.
I released my first full length this past March. It is currently streaming on all platforms and bandcamp.
https://peninsularepairs.bandcamp.com
---
[Editor: Do you have a favorite tip, trick or way of working with any of the gear from this interview?
Then throw a comment below…]
---