[Editor: I remember listening to The Golden Morning Breaks back in the mid 00's and being completely mesmerized. It was and is for me personally an album that influenced me greatly and expanded the landscape of my musical interests. Therefore it's with great, great pleasure that I can present this nerdy and odd interview with the artist Colleen]
1. Favourite knob/fader/switch on a piece of gear and why?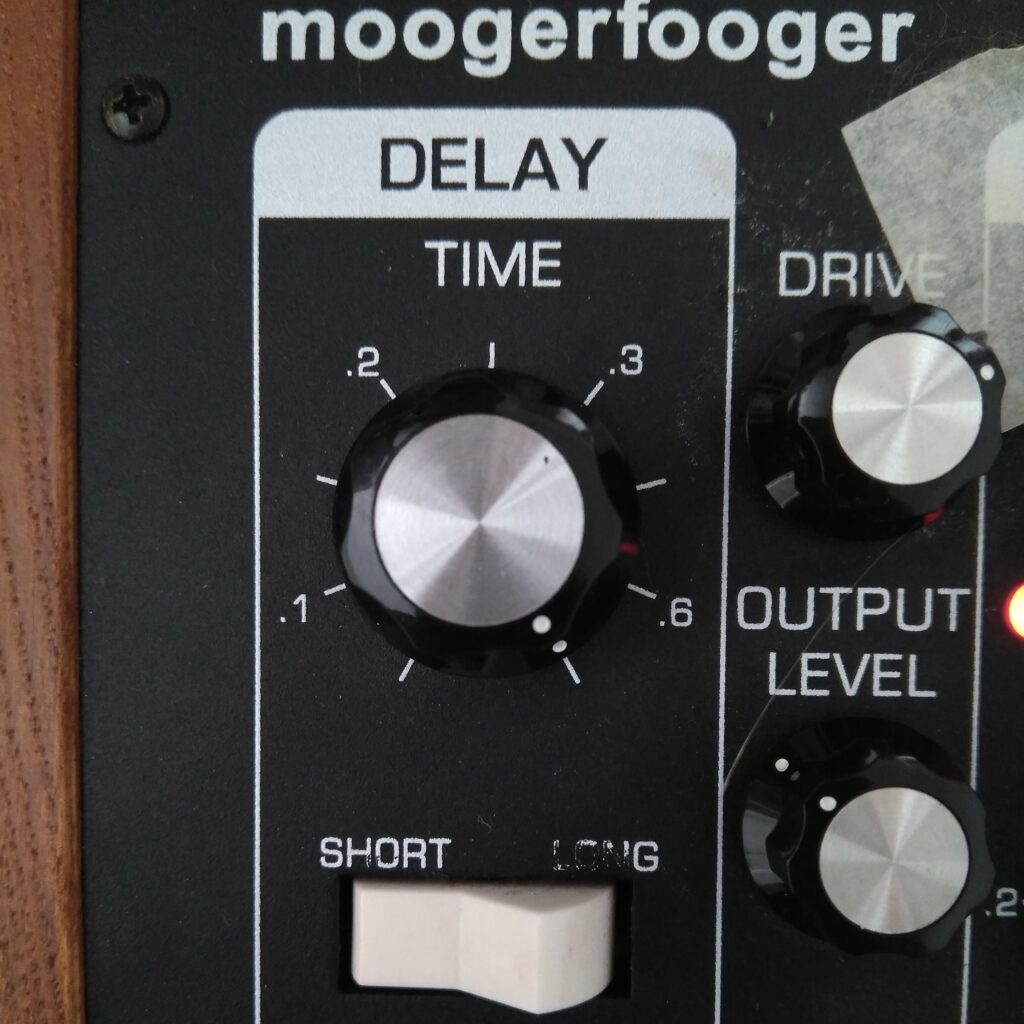 This is a really tough one. I love switching in rhythm the short/long switch of the Moogeerfooger MF-104M analog delay, as it produces a change in tone (darker on the long setting, brighter on the short one) which can really sound amazing (you can hear this effect very clearly on my song "Holding Horses" from my album Captain of None).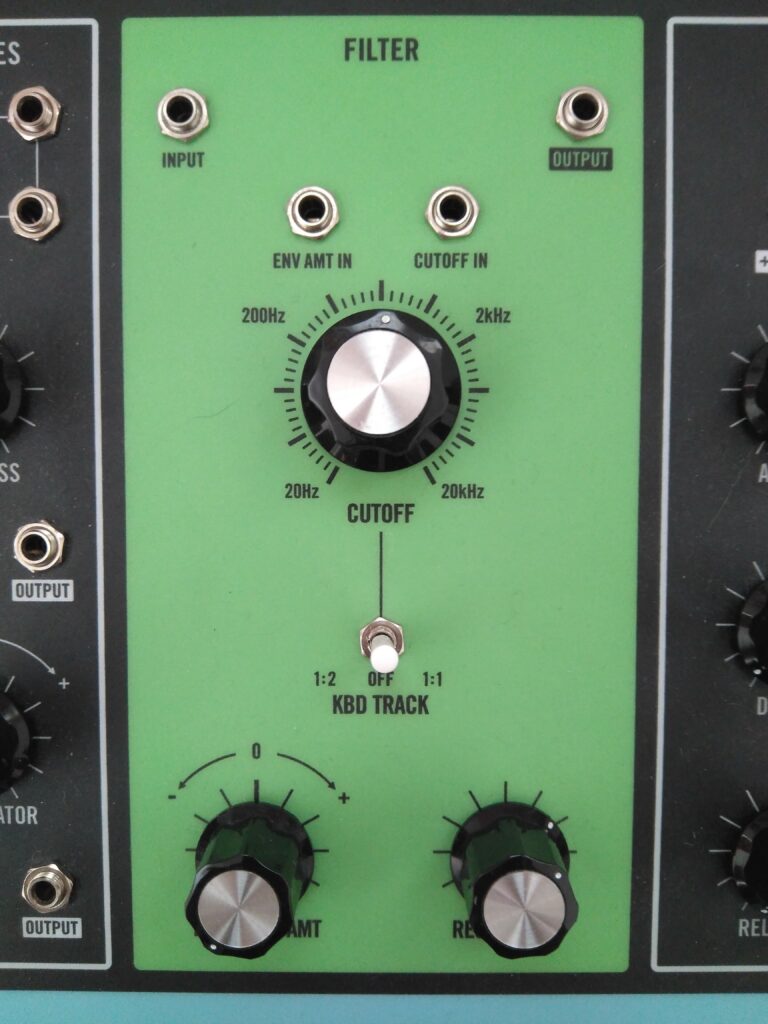 But I am also madly in love with opening and closing the cutoff knob on the filter of both the Moogerfooger Lowpass Filter and the Moog Grandmother: I love that this can be the subtlest, slowest rise to build tension and suspense ("Hidden in the Current" on my last album The Tunnel and the Clearing) or totally wild and angry (middle section of "Implosion-Explosion", also on my last album). The expressive capacity of the Moog filters really leaves me speechless.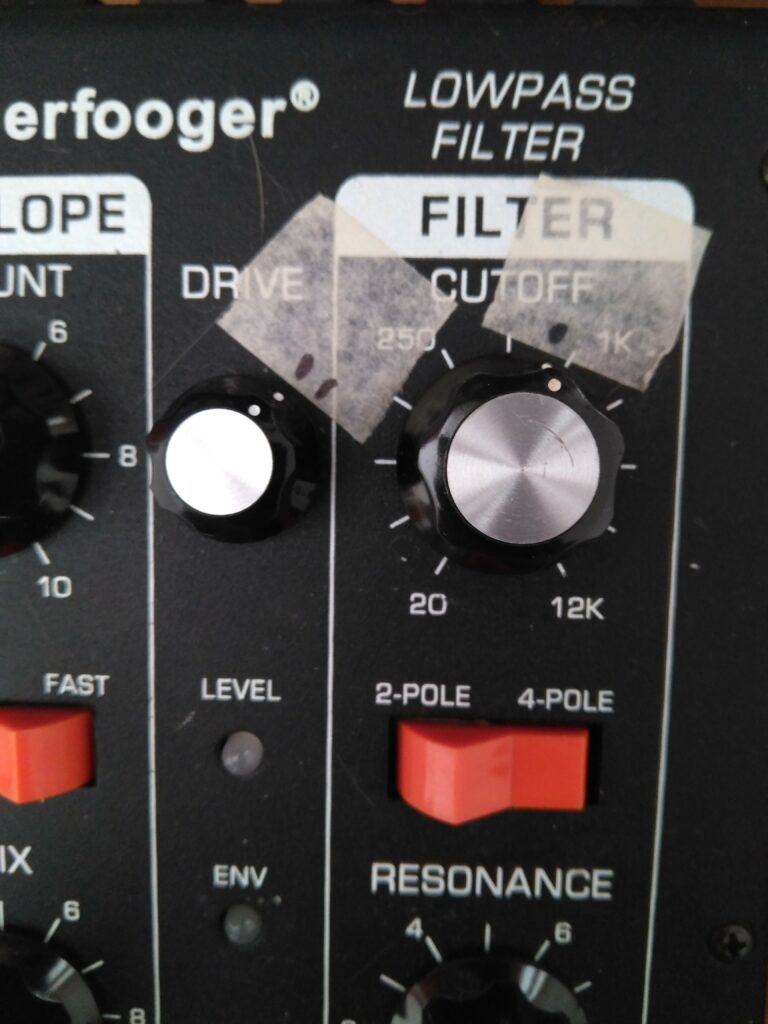 2. Do you have an 'almost' perfect bit of kit? What would you change?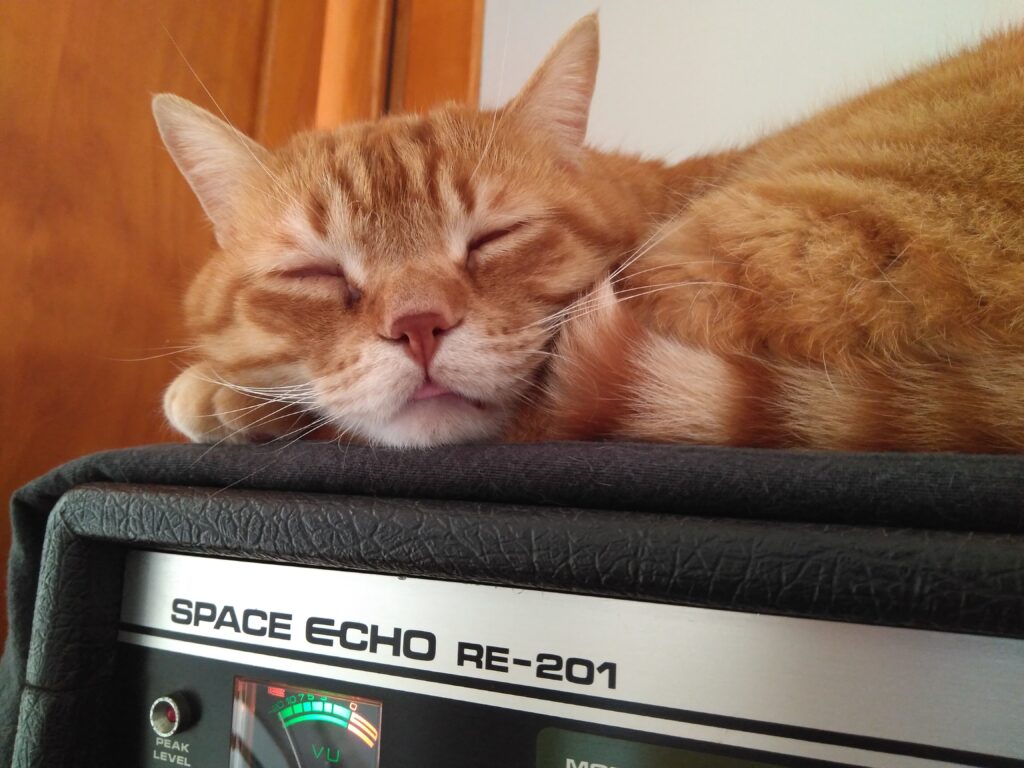 The Roland RE-201 Space Echo transforms sound in a truly magical way (when I first started using mine in December 2019, two images came to my mind: sending the sound on a space rocket into outer space, or having stardust sprinkled on the sounds). If it could magically be made to be 100% reliable for years without the need for revision, that would be incredible – then again, it goes against the very nature of its mechanism, so I know that this is a bit like asking for the weather to be perfect all the time: not possible.
3. What setup do you bring on holiday/tour/commute etc.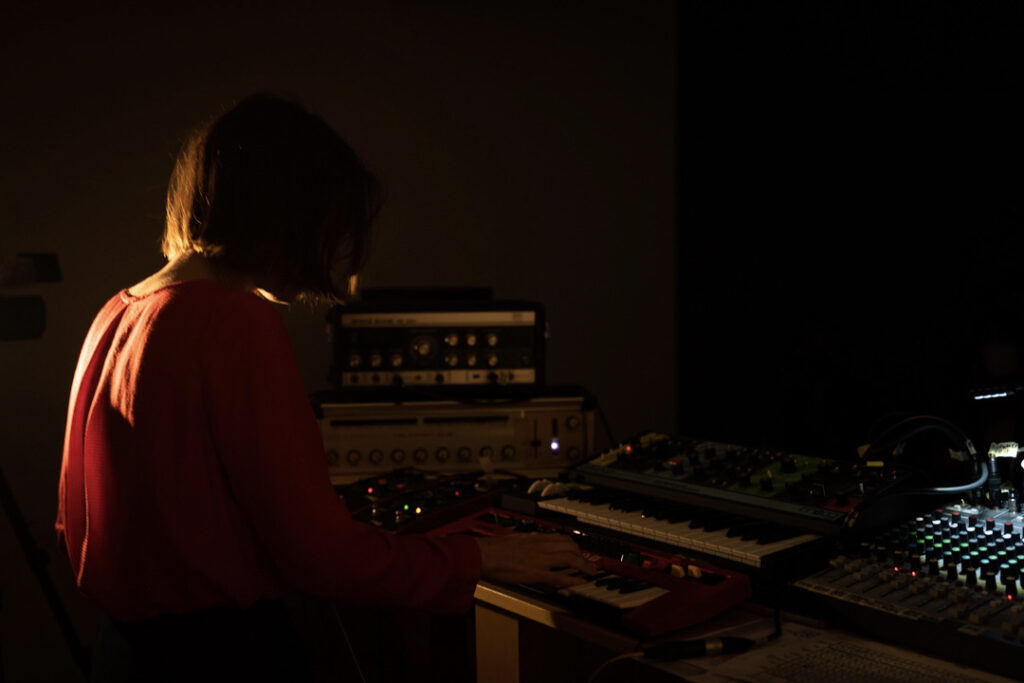 Since I have decided to stop playing live for the foreseeable future and have only one last show planned abroad (Kingsplace, London), I will not have to think too much – except for that one show – about the conundrum of travelling internationally with heavy, fragile, vintage – and even super rare in the case of the Elka Drummer One – gear. Fully-working Drummer Ones for sale are so rare that you need to be on a waiting list if you are hoping to buy one, so if your unit is damaged, delayed, lost or stolen during travel, it would be impossible to find a replacement (in fact, had I decided to go on tour for this album, my plan was to order a digital custom replica of the Drummer One – which would also have been its own challenge to make).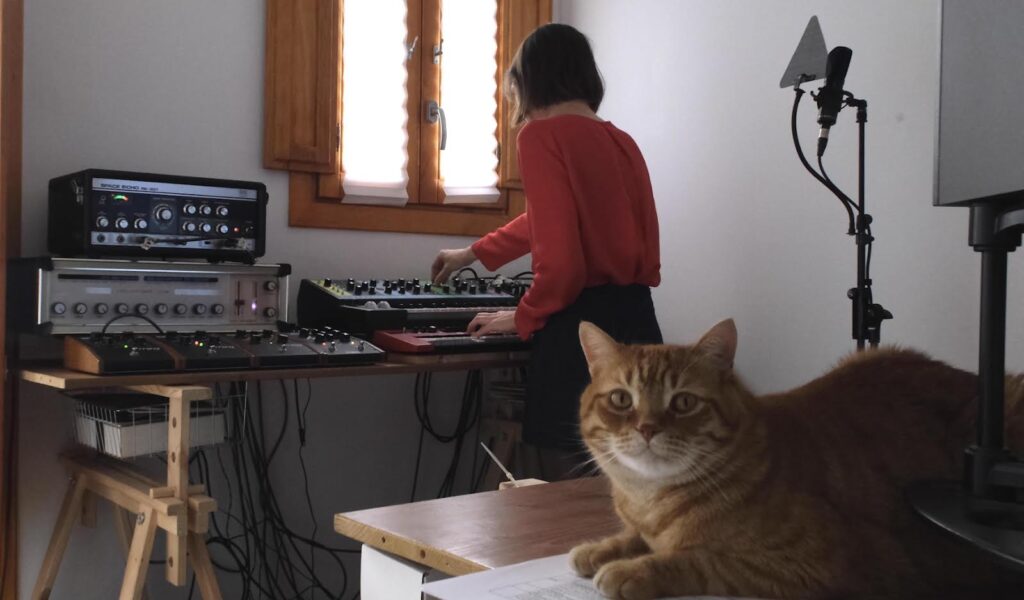 For the last two albums, I had found a sweet spot in terms of making albums that were voluntarily restricted in terms of gear, but didn't feel restrictive at all in terms of musical and sound possibilities, which meant I could go on tour on my own with all the necessary gear and play the albums live (something that was much harder to do, or even impossible, for my earlier work).
For Captain of None: treble viola da gamba + an array of various looping, delay and octaver pedals.
For A Flame my Love, a Frequency: 2 Critter and Guitari synth + 2 Moogerfoogers + Soundcraft mixing desk. However, that was hard to do physically, with me carrying more than half of my body weight across the world, and you're never safe from delayed luggage, failing gear, etc.
4. What software do you wish was hardware and vice versa?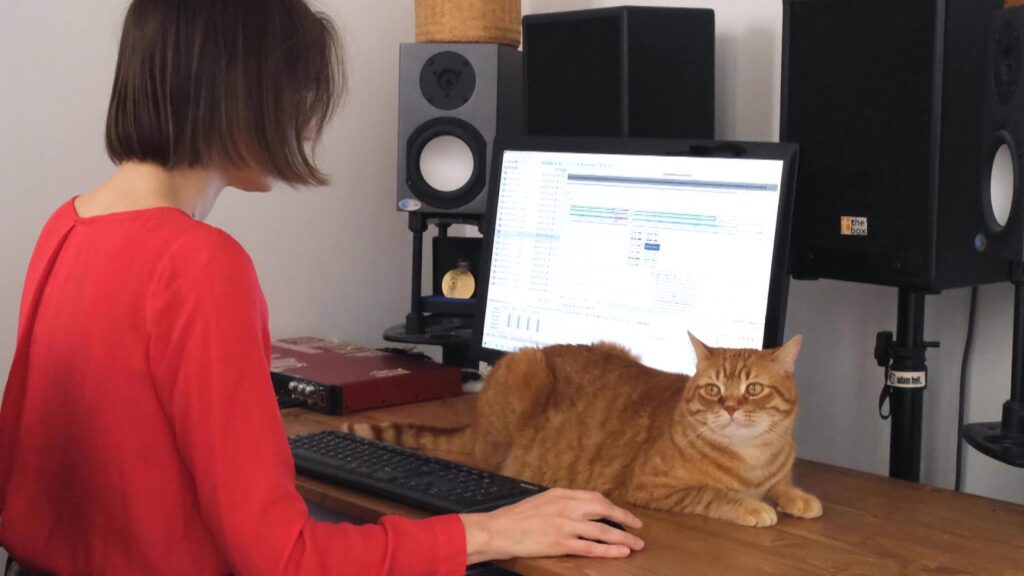 Not really a software person myself: I must be one of very few professional musicians who are still using the Acid software to record their music, and these days I am using it purely as a recording and mixing device. On the last album I don't use a single plugin, everything is played and recorded live through either my Soundcraft mixing desk or my Scarlett 18i20 Focusrite soundcard or both, with only a couple of minor edits where takes needed to be joined. The only exception to this very pure recording process is vocals, where I still need to join takes.
5. Is there anything you regret selling… or regret buying?
Not really: I always think and research for a really long time before buying anything, so usually I don't have any bad surprises, and the opposite even happens: I'm so happy with my purchase that I wonder why I thought about it for so long! And because of this I usually don't have to sell anything.
6. What gear has inspired you to produce the most music?
Impossible for me to reply to that, as truly every album I've made has been so different in terms of instrumentation. My 3rd and 4th album couldn't have existed without my bass viola da gamba, my 4th and 5th without my treble viola da gamba. The Moogerfooger pedals – which I started to add from Captain of None onwards – were a real game changer for me, and in terms of electronics were my introduction to analogue gear, and that was a game changer.
7. If you had to start over, what would you get first?
I started making music with a simple classical guitar, and honestly, if I were to start over, I probably wouldn't change anything: there is something humble and honest about an acoustic guitar that still resonates with me, even if I haven't played one in years. It's also beautiful that it doesn't need electricity: should the planet get even worse than it is right now, I think that acoustic instruments and the human voice would play a great role in maintaining music-making alive.
8. What's the most annoying piece of gear you have, that you just can't live without?
Can't think of any annoying piece of gear of mine, I love them all.
9. Most surprising tip/trick/technique that you've discovered about a bit of kit?
Not sure if it's "surprising" as such, but Soundgas – from whom I bought both my Elka Drummer One and my Space Echo – give this tip of inserting a blank plug in the "from PA" input on the Space Echo in order to get a 100% wet signal, and that is so much better than just getting the mixed mono output, since you can then play with panning between your original dry sound source and the 100% wet signal, giving you a beautiful stereo field.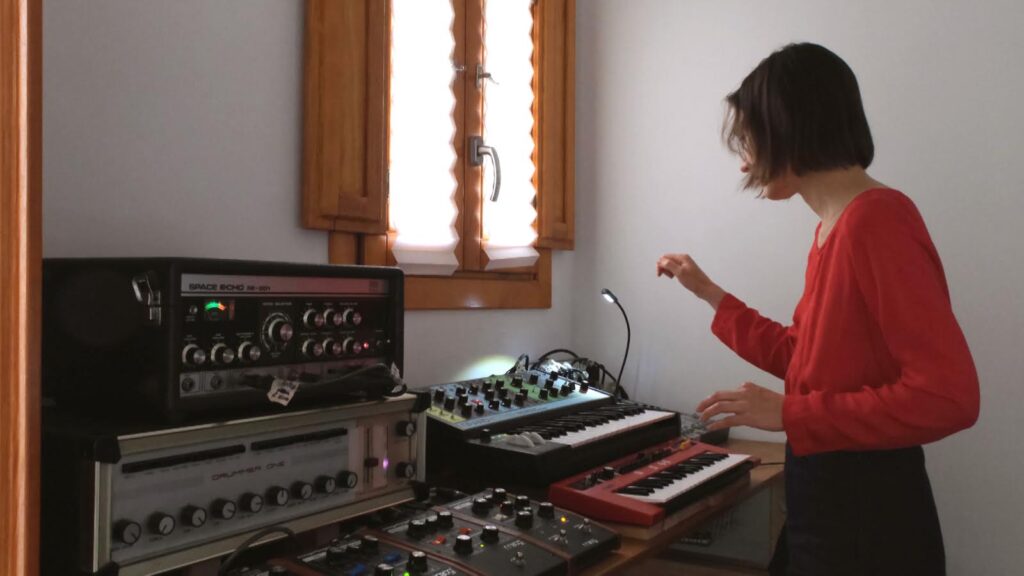 ---
Artist or Band name?
Colleen
Genre?
Proudly genreless. I honestly have no clue what my music is supposed to be called. It's too pop to be experimental, too experimental to be pop; when I used only acoustic instruments but processed them, it was labelled "electronica", but now that I truly make electronic music, I still think what I do doesn't sound especially like "electronic music". One thing I do know is that I make songs. So sometimes I just say "I make weird songs".
Selfie?
Thanks but no thanks.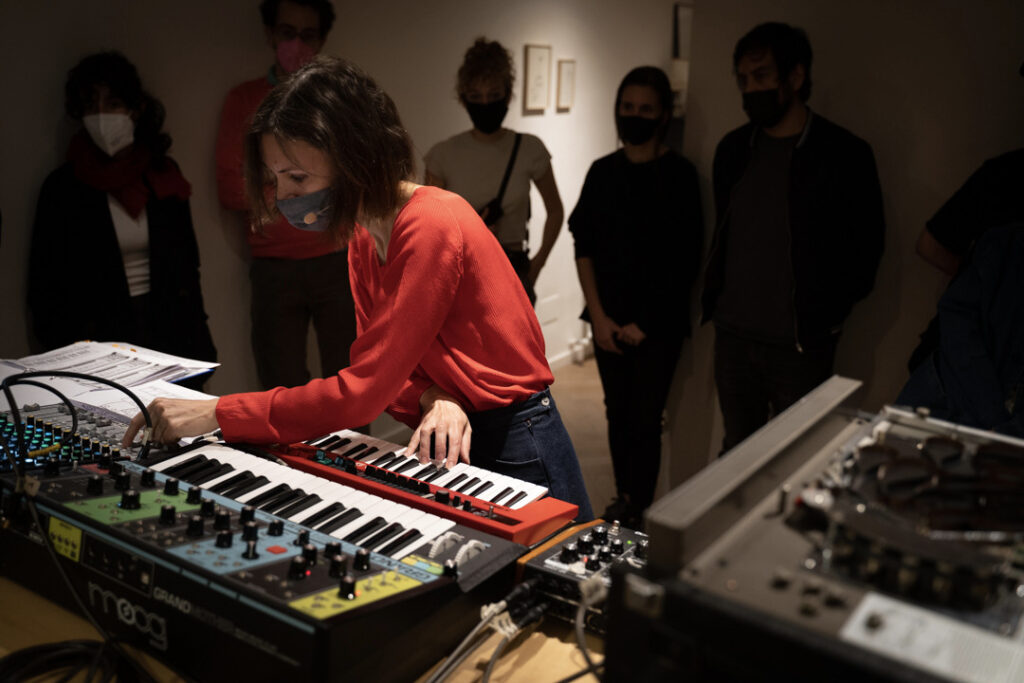 Where are you from?
Montargis, small French town 100 km south of Paris.
How did you get into music?
The Beatles' "A day in the life" changed my life forever. I was about 13.
What still drives you to make music?
Undying love for it. The desire to see if I can still surprise myself. The desire to learn. Feeling like I actually contribute something useful to people other than myself, even if music is not really recognized as socially useful (I think that's a mistake, and that music globally contributes to our mental health).
How do you most often start a new track?
Putting my hands on the instruments or gear.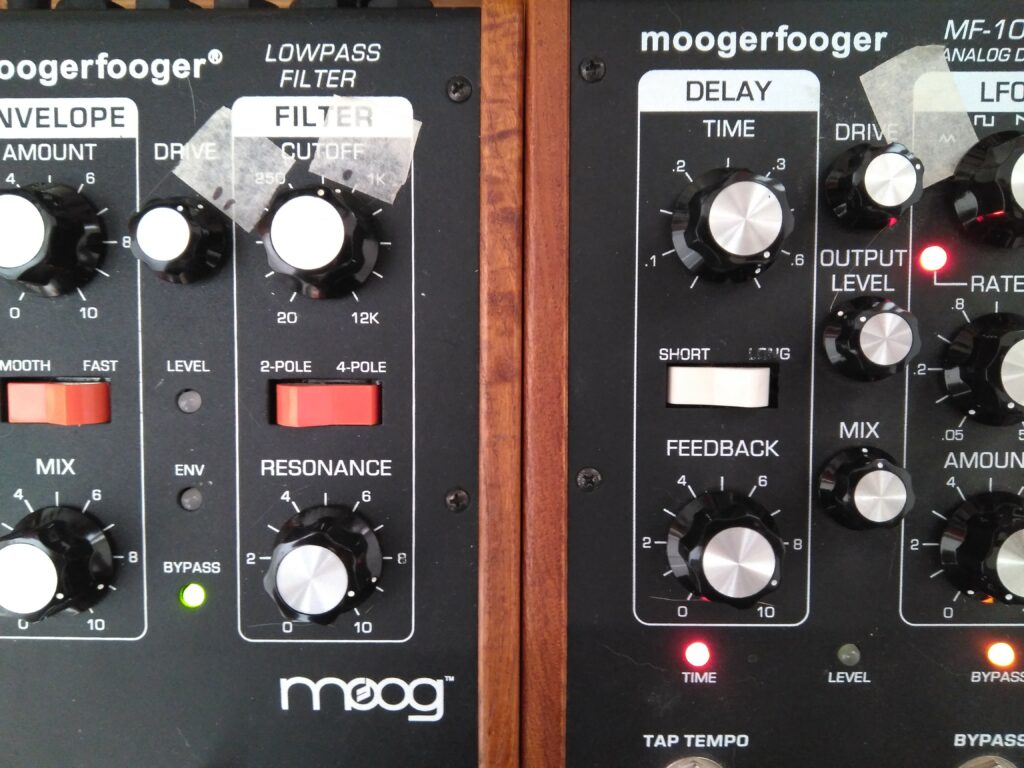 How do you know when a track is finished?
A combination of 3 inputs: one that is purely musical, the other two are: intellectual and emotional.
Show us your current studio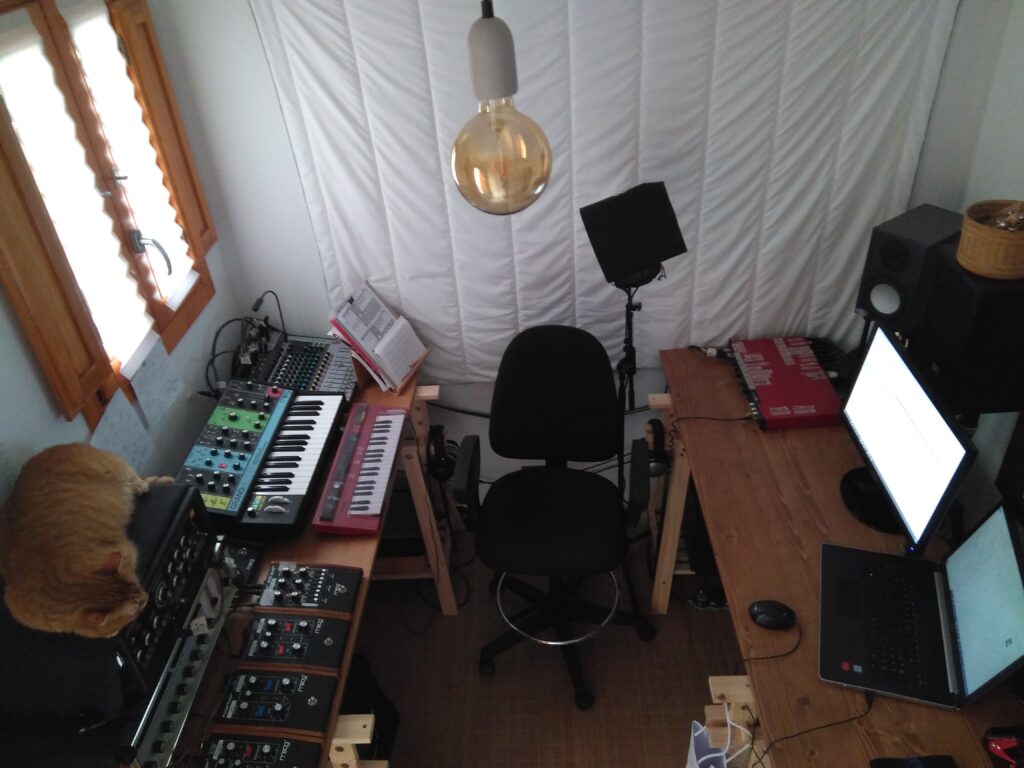 Best creative advice that you've ever heard?
Not creative advice as such, but more an analysis of the difficulties faced by artists, this 1927 quote by Brancusi: "It is not the work itself, it is to keep oneself in condition to do it, that is difficult." So true at every level: emotional, physical, mental.
Promote your latest thing… Go ahead, throw us a link.
My 7th album The Tunnel and the Clearing, out on Thrill Jockey Records.
colleenplays.org
instagram.com/colleenplays
facebook.com/colleenplays
---
[Editor: There are affiliate links to the relevant gear throughout the articles. It helps to support this blog. In fact, should you be needing some patch cables or guitar strings. Then clicking on one of the above links and buying any product that you prefer, will help the blog… doesn't even have to be the ones in the link. Thx]]