1. Favourite knob/fader/switch on a piece of gear and why?
I love the Cutoff knob on my prophet Rev 2. Thanks to it, I can modulate the sound in a thousand ways.
Aesthetically the monopole is not beautiful, but I have a lot of fun to use it!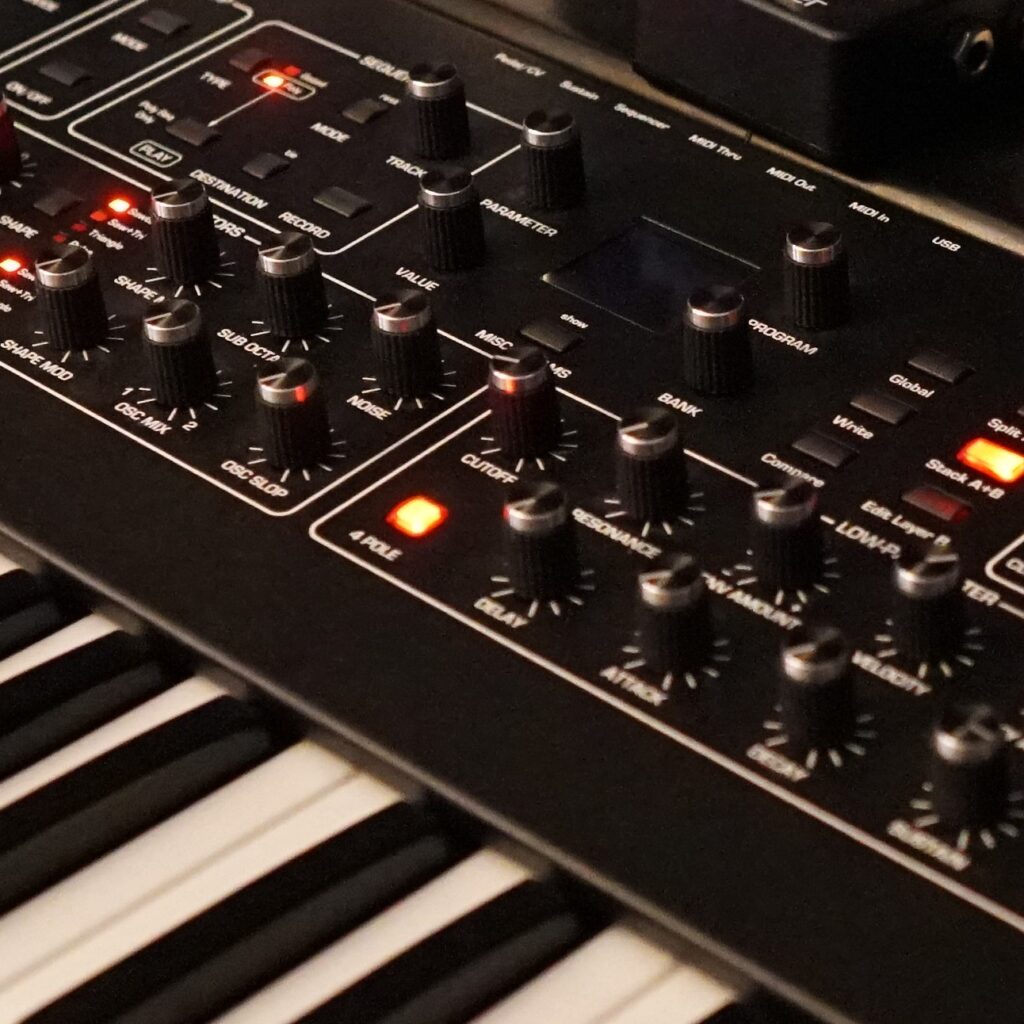 2. Do you have an 'almost' perfect bit of kit? What would you change?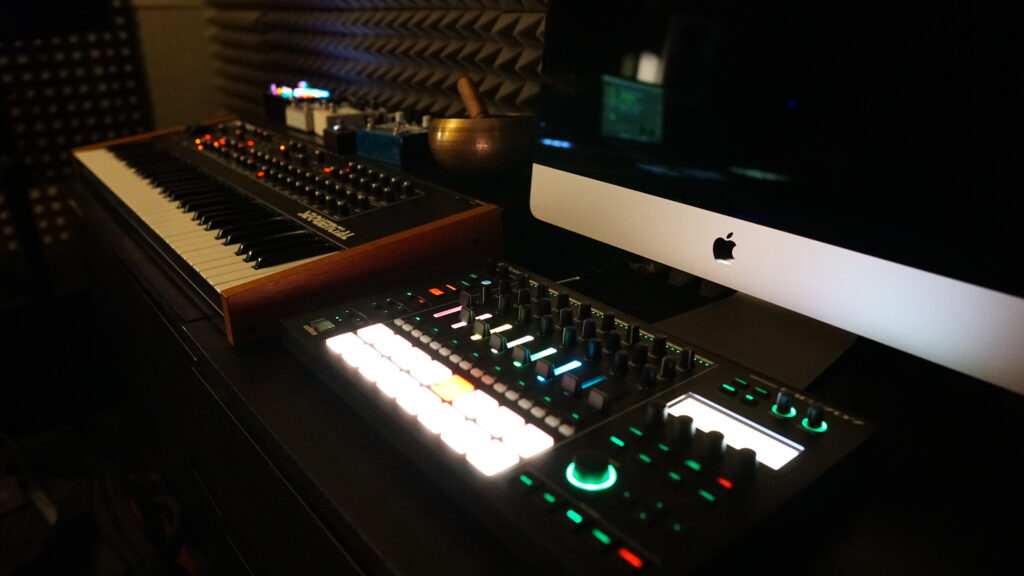 My kit is satisfactory, but I like to change musical instrumentation often. I would love to try as many musical instruments as possible! Collaborating with different brands I have the good fortune to try many different instruments, which I have used a lot, for many of my musical projects.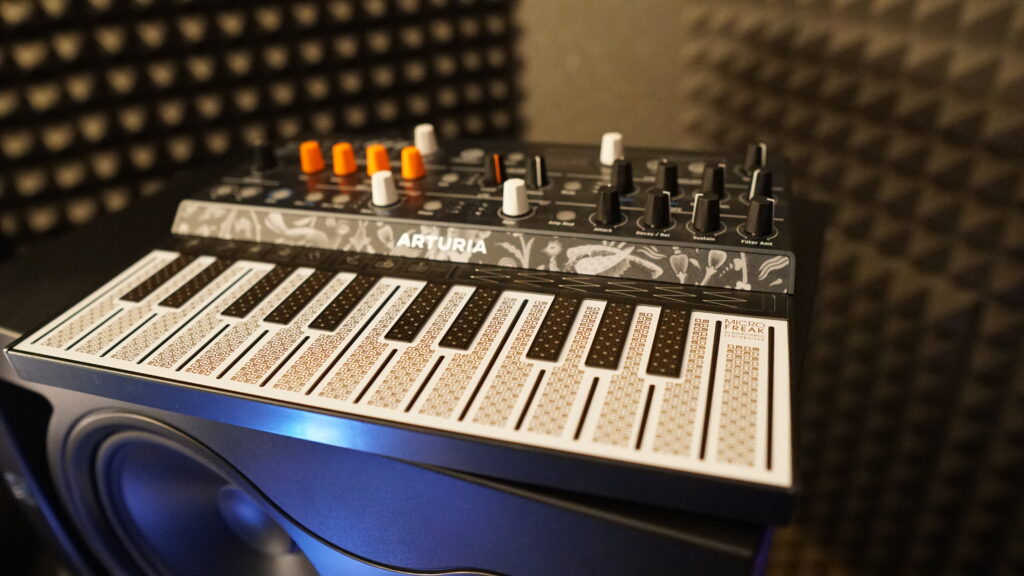 3. What setup do you bring on holiday/tour/commute etc.?
My travel kit consists of Keystep pro + Ableton + Zoom H6.
When I'm on tour or on vacation I avoid carrying too many tools! I like to be as comfortable as possible!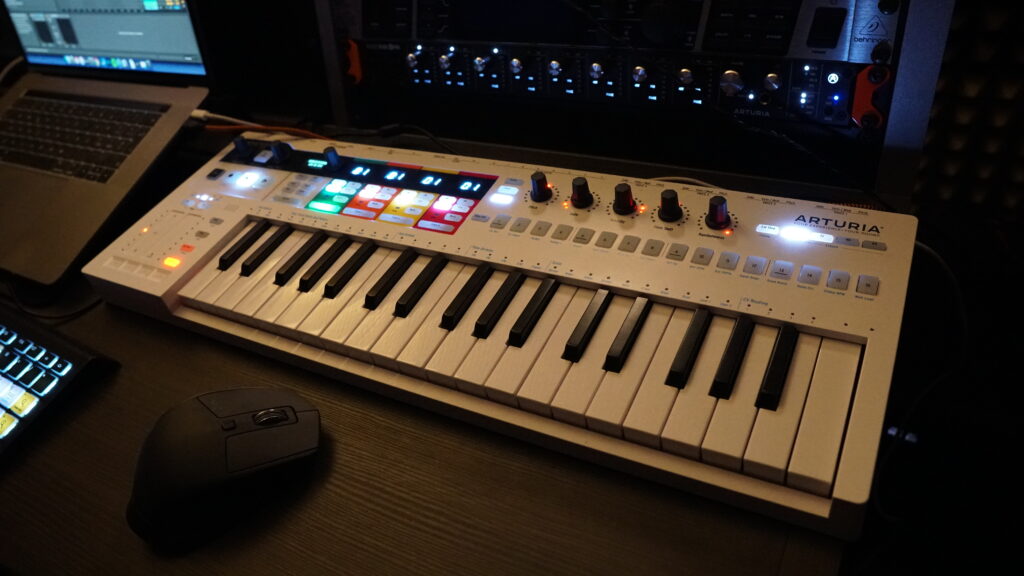 4. What software do you wish was hardware and vice versa?
I always wanted a version of Max by Cycling '74 in a hardware format, that would be pretty cool. I wouldn't know what to turn into software, I prefer hardware!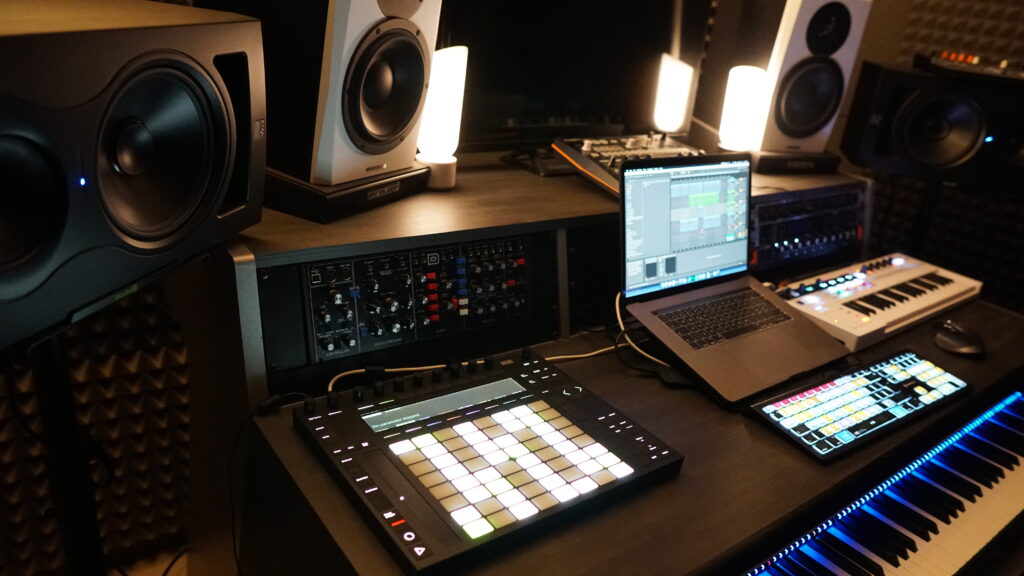 5. Is there anything you regret selling… or regret buying?
Hmmm, I have no regrets.
Maybe, thinking about it, I'm missing my Deepind12 by Behringer a little bit. I used it very little, maybe I underestimated the sound of this synthesizer, it had very interesting sounds for my productions!
6. What gear has inspired you to produce the most music?
In this period I used a lot the prophet rev2. In every one of my productions there is the sound of this synthesizer. I love the sound depth of it. I love it!
This synthesizer together with my pedals creates sound textures that no VST can create! I use VSTs a lot, but the analog heat is unmatched!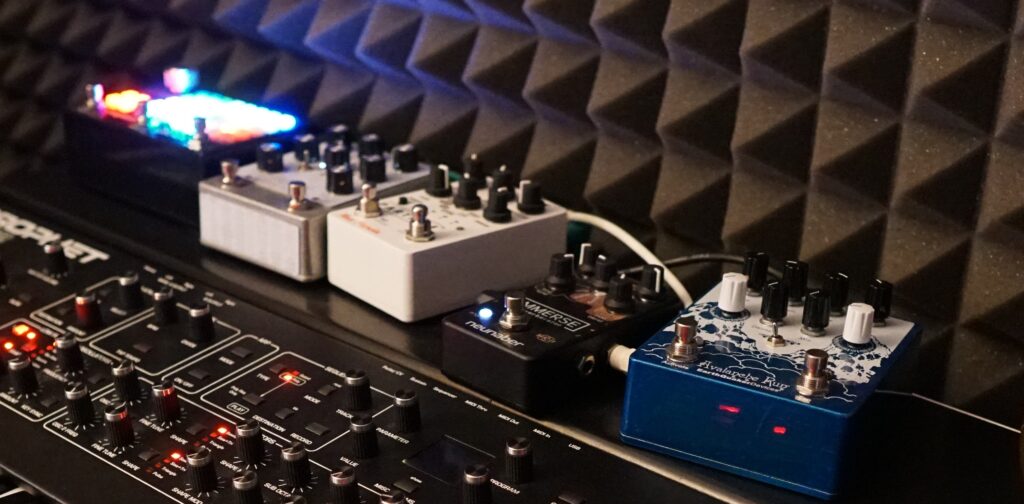 7. If you had to start over, what would you get first?
Maybe I would have liked to have started with Analog Rytm by Elektron.
A lot of my producer friends recommended this drum machine.
8. What's the most annoying piece of gear you have, that you just can't live without?
Surely the ZOIA by empress, I love to use this instrument, I often use this pedal/ Synth for my productions. Unfortunately it is very difficult to create presets for my projects!… But I love it.
9. Most surprising tip/trick/technique that you've discovered about a bit of kit?
I use the prophet rev2 with the particle by red panda and the FABRIKAT by Pladask elektrisk to create the audio textures for my projects. This is a great kit to create infinite audio landscapes! Every time I use these tools pre satisfied with the final result!
---
Artist or Band name?
Matthew S
Genre?
Electronica/Ambient
Selfie?
Where are you from?
Italy
How did you get into music?
I started learning to play guitar in my city's school when I was 13 years old. from there was born my passion for music. Fortunately now is my job!
What still drives you to make music?
I always have a strong need inside to continue to create and communicate through music, my best communication channel is music! I think it's my addiction now!
How do you most often start a new track?
Usually to start a song I create improvisations with my synthesizer and sampling sounds with Ableton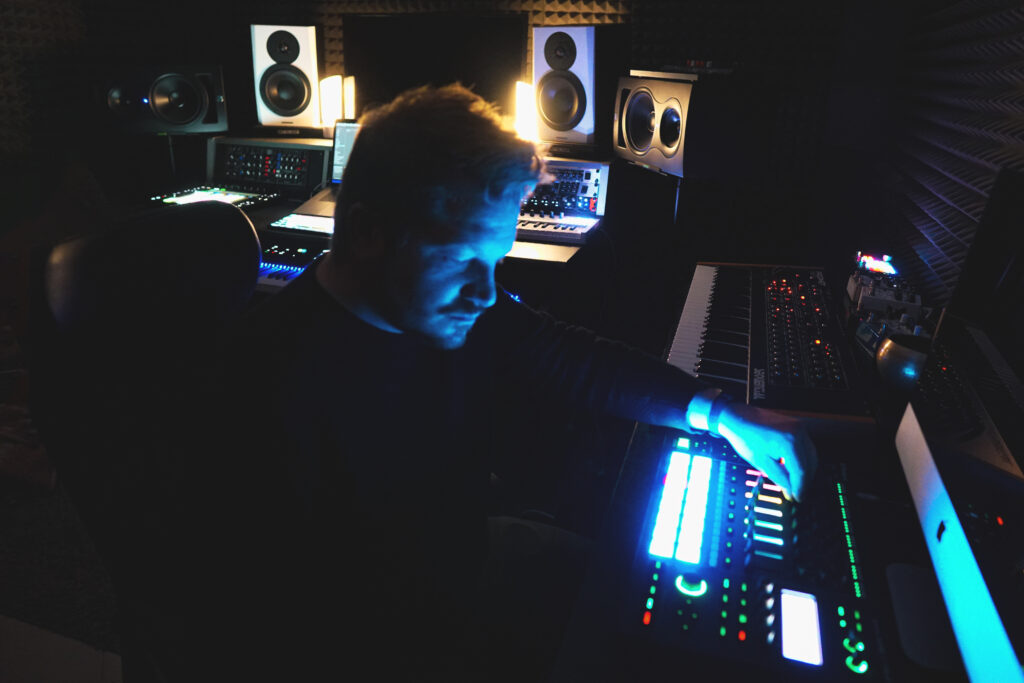 How do you know when a track is finished?
To create a song I take a long time, when I believe that there are no other changes or additions to do I consider it over and ready for the mix and master!
Show us your current studio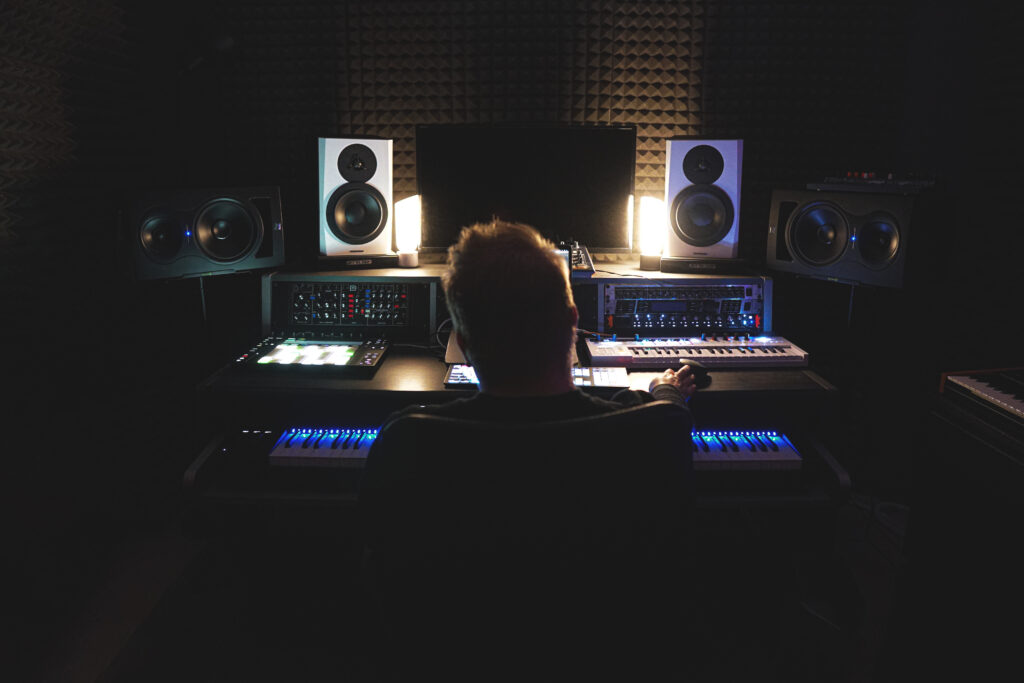 Best creative advice that you've ever heard?
"Set a goal and don't give up until you reach it. The professionals do not give up in front of the first obstacle and already think 3 moves in advance. While your teammates are still discussing the reasons for the band's dissolution, you must already be progressing on your next project: tempus fugit!"
Promote your latest thing… Go ahead, throw us a link.
My Spotify:
https://open.spotify.com/artist/57ZTe0YAuhG04dtH42nM1Y?si=c98CgImcRWSyC3XgIBJ7oA
or my website:
---
[Editor: Do you have a favorite tip, trick or way of working with any of the gear from this interview?
Then throw a comment below…]
---