1. Favourite knob or fader or switch on a piece of gear and why?
This is a tough one. I'm a sucker for filter sweeps, and I think currently my favorite filter is on the new Prophet 5 (Rev 4) so I'll have to go with the cutoff knob on that. Honorable mention to the Dry/Wet on the OTO Bam, though. Fully wet on the Bam in ambient mode is heaven.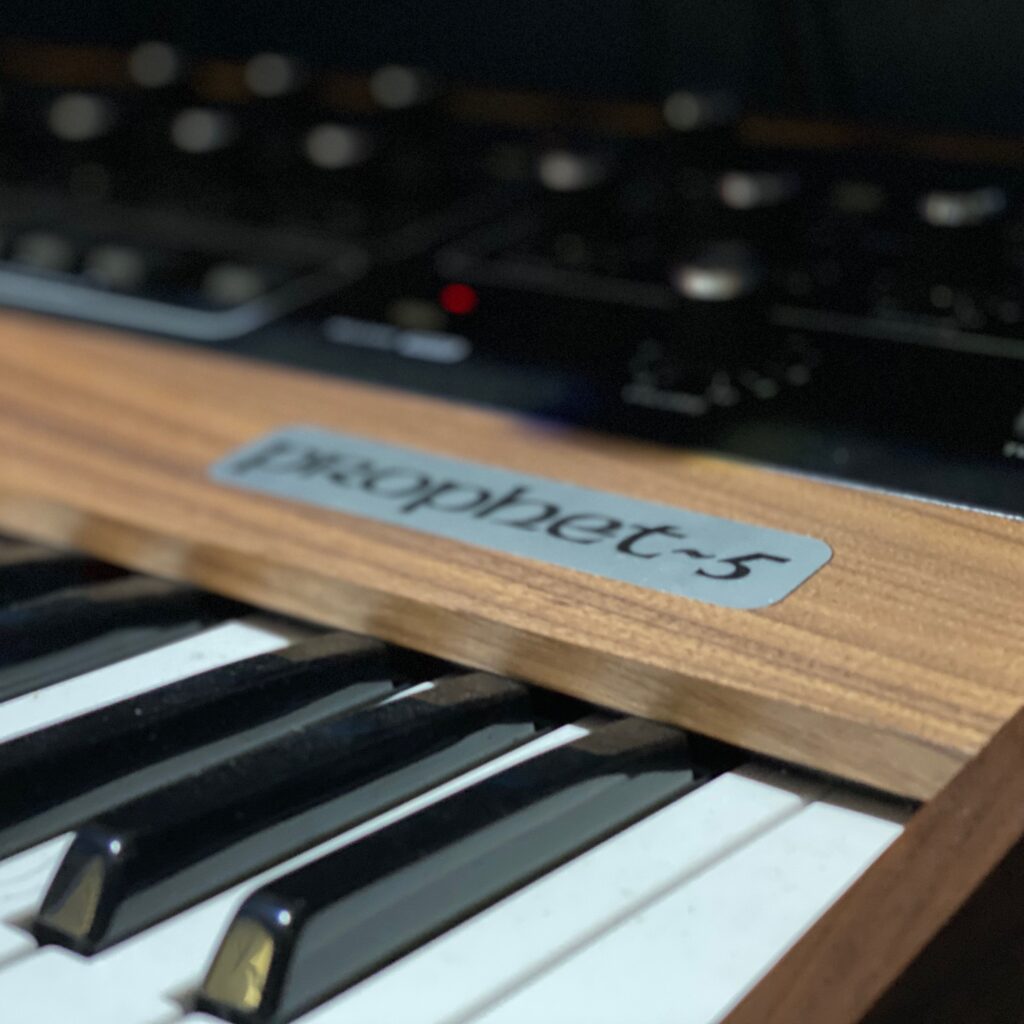 2. Do you have an 'almost' perfect bit of kit? What would you change?
There are a few pieces that come to mind where one little thing is missing that would just suit my workflow perfectly, but generally that's what I love about working with hardware – finding the way around those things. Like the (new Korg) ARP 2600 would be absolutely perfect if it had like 2 or 3 more patch points to sent gate/cv in other places, but not having those makes me think more creatively. Also, that's one of the things I love about eurorack, if it's missing just add another module.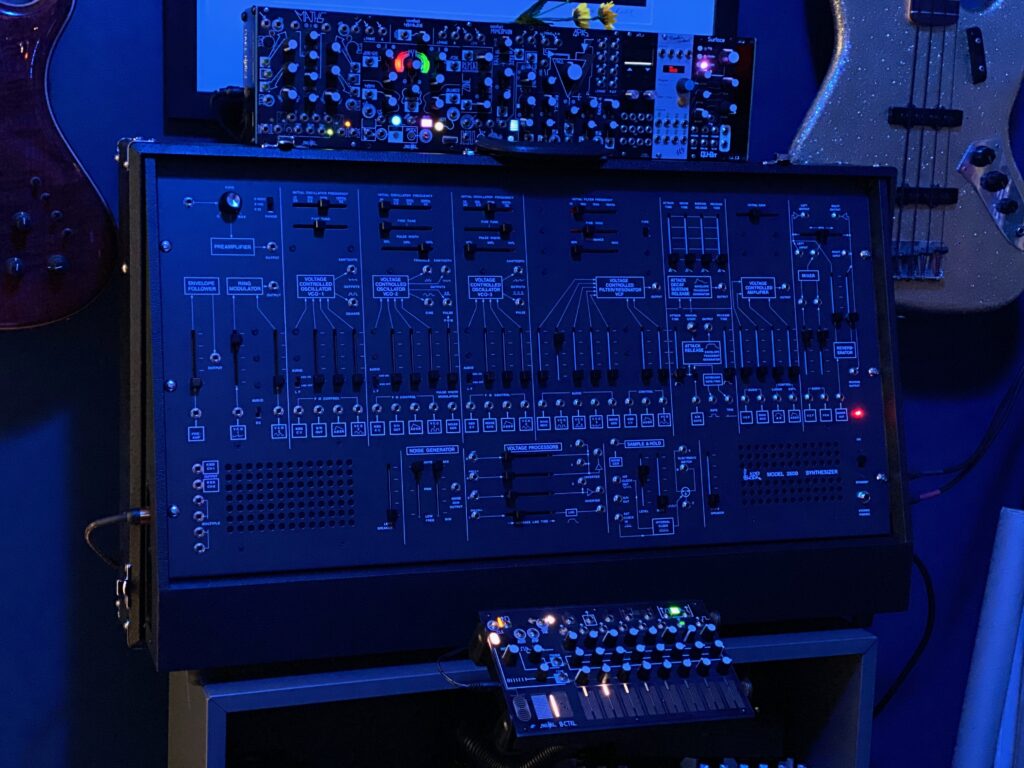 3. What setup do you bring on holiday or tour or commute etc.?
For travel in the past it's been a small eurorack case, like 48 hp or something, and a drum machine – usually the Elektron model cycles. But now it's the Polyend Tracker. I rarely leave home without it. Touring or gigging can be a bit different, I'll usually want a bigger eurorack case (usually my MDLR 6u 104 hp) and a sequencer of some sort (Tracker, 0-CTRL). Always my laptop, Ableton is there when all else fails.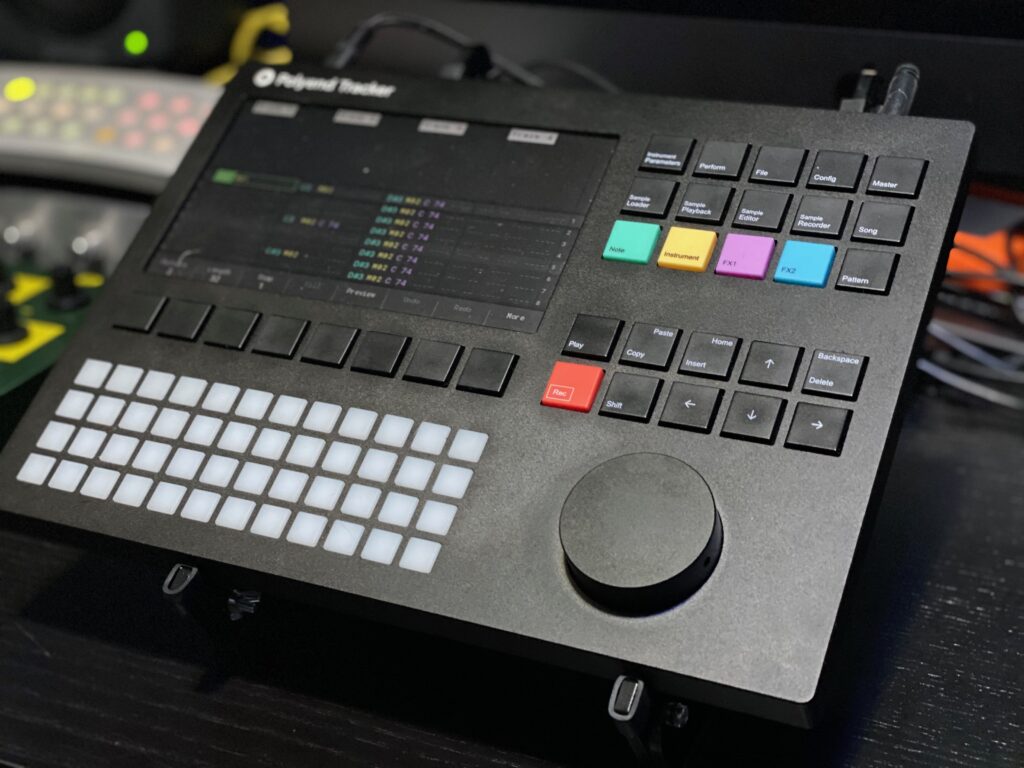 4.What software do you wish was hardware and vice versa?
Honestly most of the plug-ins and software I use are based on actual hardware, so there's not much that comes to mind. Sometimes I wish there was a more "player friendly" granular software, something like the Make Noise Morphagene.
That would make an incredible plug in.
5. Is there anything you regret selling… or regret buying?
It's a constant process with hardware, so not really. Especially with eurorack, there are modules that I've bought and not been able to figure out, sold, and then bought again a year later and loved. The one area I have grown skeptical in is MIDI controllers. I've tried a few that I hated, like the Qu-Neo. Anything that requires drivers and software for mapping and all of these additional steps kind of drives me crazy. Especially for something that should be fairly straight forward, like a controller.
6. What gear has inspired you to produce the most music?
There have been phases of different gear inspiring a lot of music, but probably the Tracker. It's just completely changed the way I make music and I love it. I've already released one EP of tracks all made with it, and I have at least one more that I'm basically done with. It's just one of those things that I can't seem to get bored with, and I'm always finding new stuff that I love about it.
7. If you had to start over, what would you get first?
Honestly I would probably just get Ableton and really dig in first. I had absolutely no understanding of synthesis when I first started getting in to eurorack, and then eventually other hardware. I think having the understanding of what's happening lends itself to making better decisions as far as purchasing and adding the tools you want to be creative. But since this is an interview about gear, I'll say the either the Tracker or a standalone modular system like the ARP 2600 or the Make Noise black and gold system.
8. What's the most annoying piece of gear you have, that you just can't live without?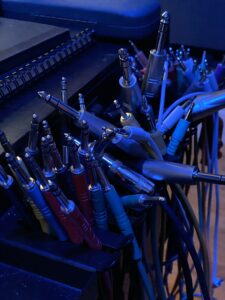 Cables. Audio and MIDI routing are the two things that are always going to be an issue when working with as much hardware as I do. I have everything set up in my studio now so it's not an issue, but if I ever want to make a change it's a whole thing. I moved recently and it was a nightmare reconfiguring my studio from scratch, but I'm happy with it for now.
9. Most surprising tip or trick or technique that you've discovered about a bit of kit?
Like I said earlier, when I first started with eurorack I knew nothing about synthesis, and very little about electronic music in general. So every time I become more familiar with a technique, it's a bit surprising. All of the stuff that I've learned in modular synths translates to hardware synths, too. Now I find doing sound design on more traditional synths like the Prophet or the OB-6 to be really fun and challenging. Sometimes I get lost just trying to make good kicks on the OB-6 for a couple of hours. Maybe not the best use of my time, but it's just a way I've found to explore a synth's capabilities more.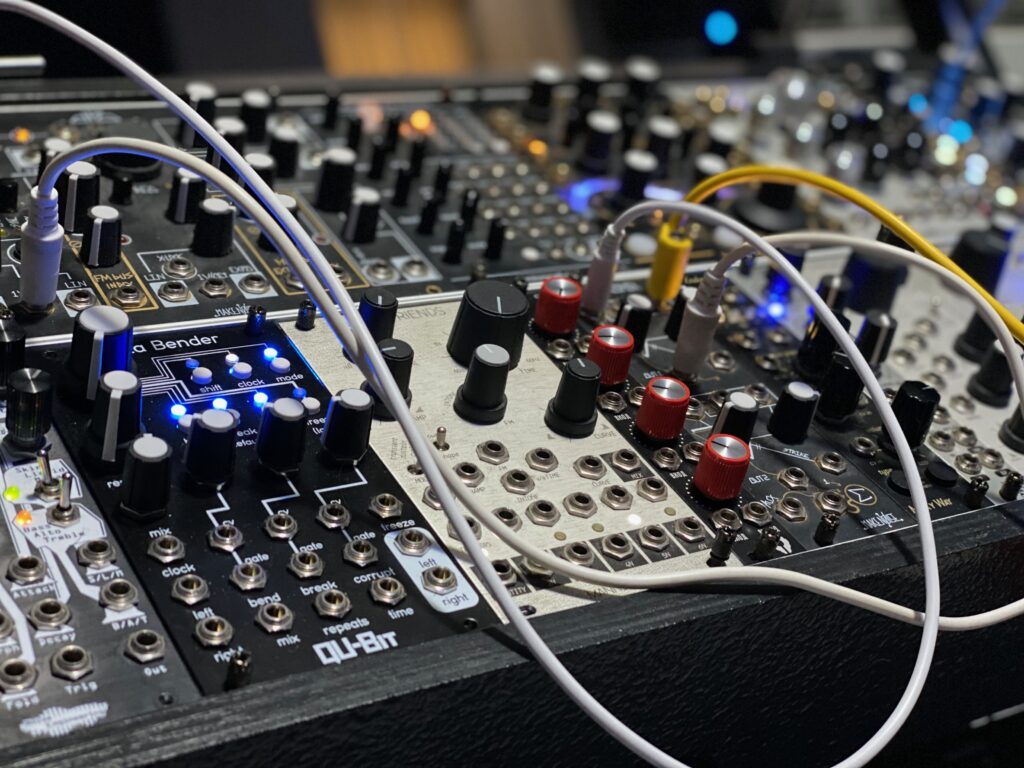 ---
Artist or Band name?
Austin White aka Only Ruin
Genre?
Who knows? Genres are silly, and according to Spotify there are like 1000000 of
them. Dark ambient synth and break beat IDM?
Selfie?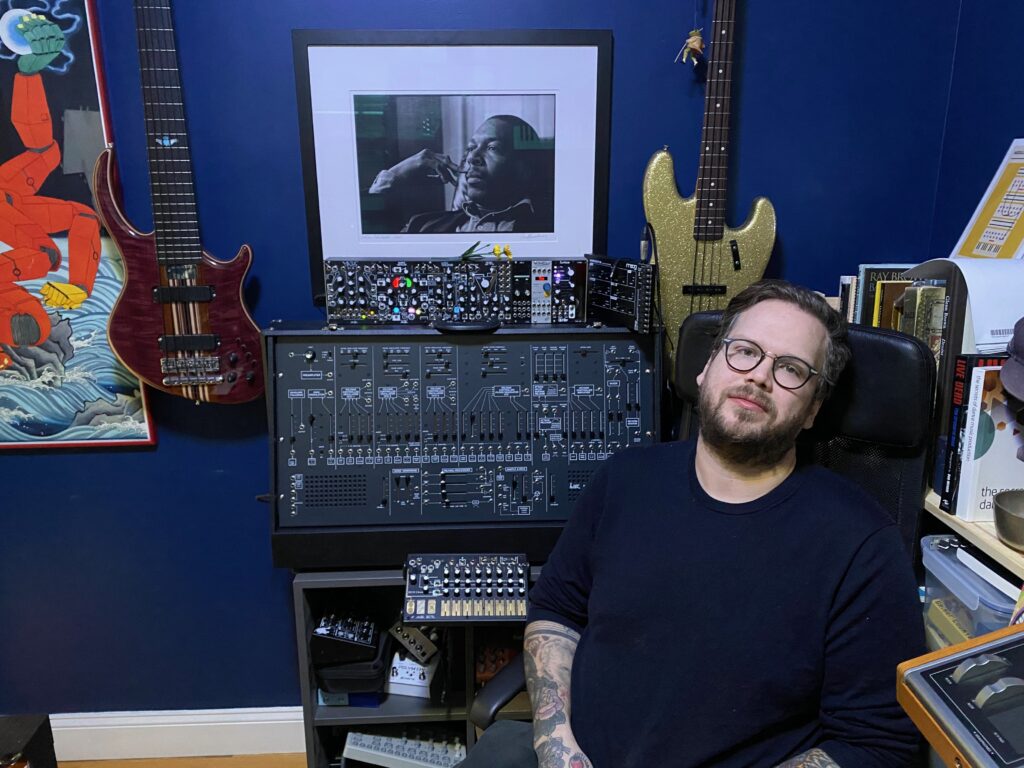 Where are you from?
Born in Greenville, South Carolina, currently residing in Brooklyn, NY
How did you get into music?
I've been kind of obsessed with music since I was a kid. I started playing bass when I was pretty young, and got serious about it around 15 or so. I studied jazz and went to school for upright bass for a while. Before I got into producing electronic music, I was mainly playing improvised and experimental music.
What still drives you to make music?
It's just what I do. Outside of my family, music is my entire life. It's everything to me. I can't imagine living without a creative output, and I'm eternally grateful that I don't have to.
How do you most often start a new track?
A melody or a harmonic progression, sometimes a texture. Usually I'll start writing on some kind of poly synth like the Prophet or the One, and then build from there. Recently I've been doing more writing on eurorack, where I'll get some kind of semi-generative or evolving patch going and just resample in Ableton for a few minutes, then chop it up and find parts that I like.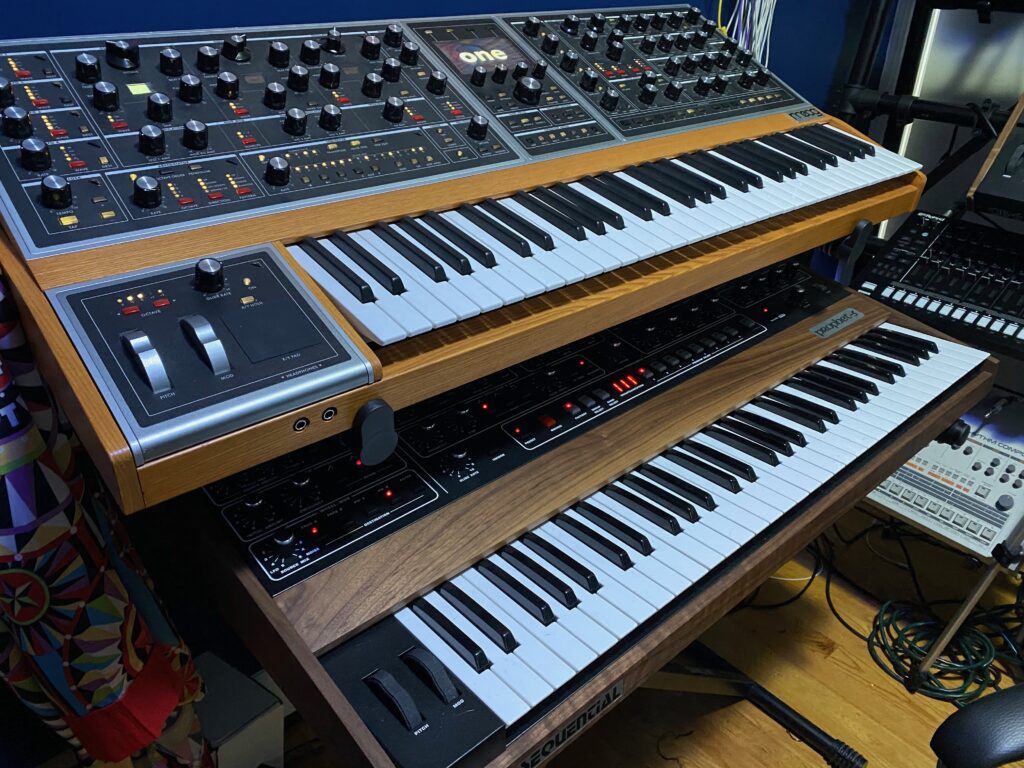 How do you know when a track is finished?
I don't. I get sick of working on it, maybe. I'm terrible for not finishing things, or more accurately for getting a song to a point that I'm happy with it and then never releasing it because I've listened to it so much that I hate it. I have probably 3 or 4 full albums worth of material that I'm just sitting on, but it'll get out there eventually.
Show us your studio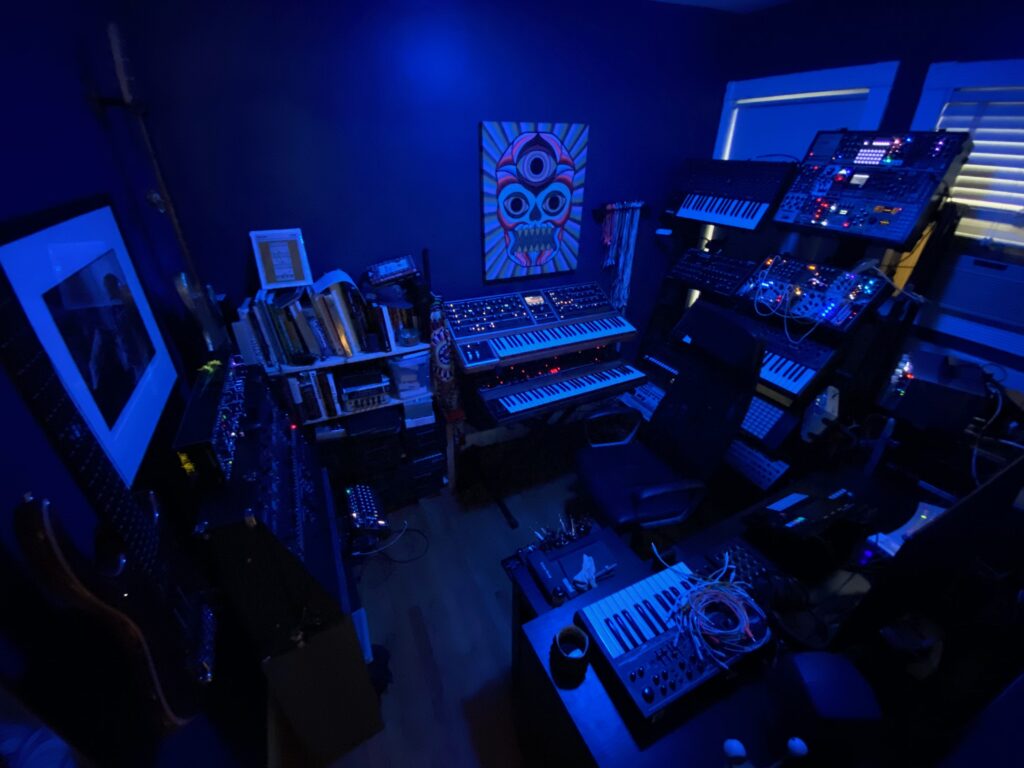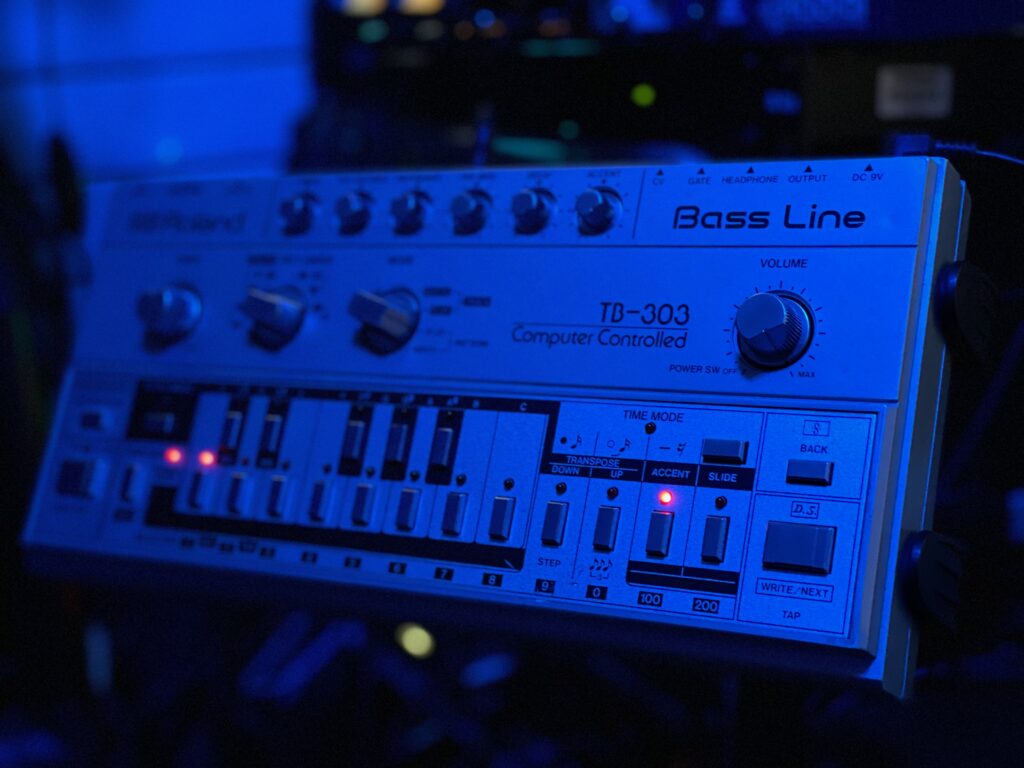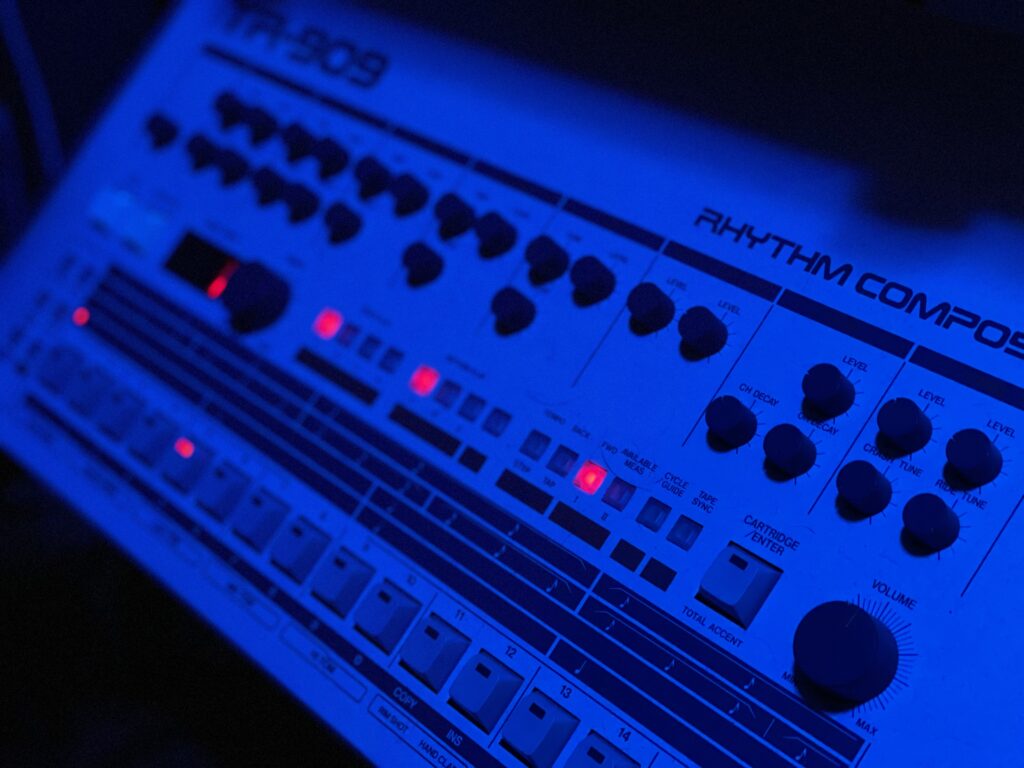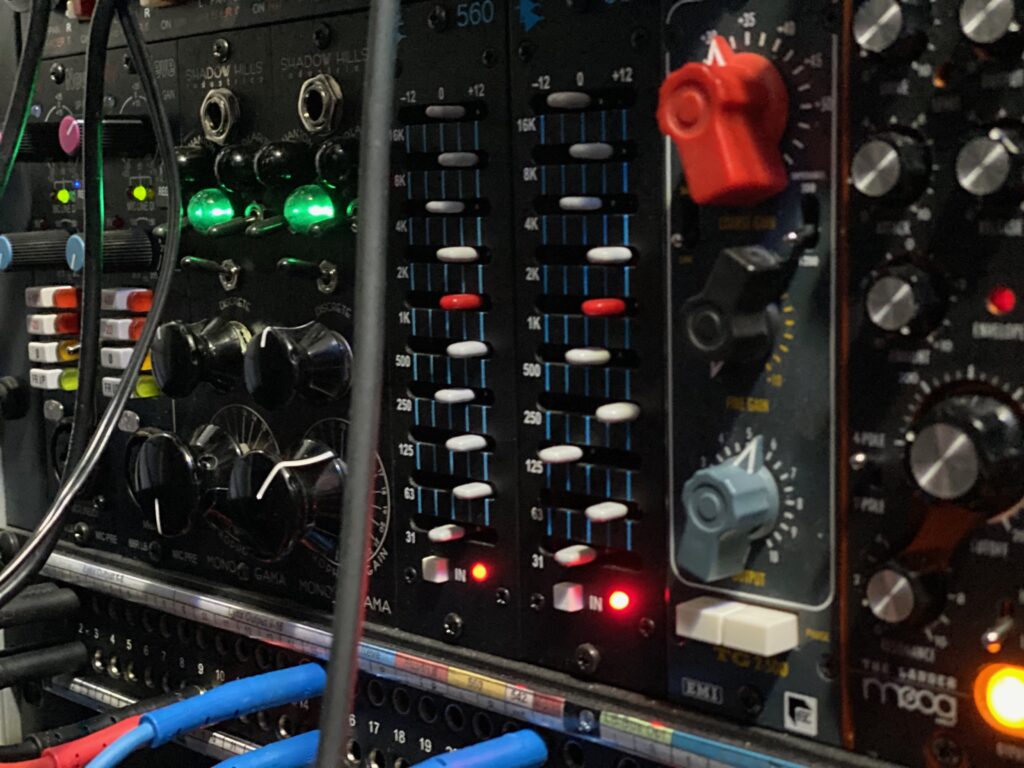 Best creative advice that you've ever heard?
I studied with Reggie Workman a bit in college. Reggie is a legendary jazz musician who played with everybody (Art Blakey, Wayne Shorter, Coltrane), and he had a huge impact on me as a musician. Most of the advice he gave me as a bass player was about space – leaving space for everyone else to exist in the world that you're creating together. A lot of that thought is just about playing music in a similar way to how you live your day life, drawing parallels between the person you are creatively and otherwise. Producing electronic music alone is a different thing entirely, but I still think about how to be honest with my output and stay connected to my own individual voice.
Promote your latest thing… Go ahead, throw us a link.
I have a bunch of music (hopefully) coming out soon, but in the meantime here's some fairly recent stuff I've done :
Tracker EP :
https://soundcloud.com/onlyruin/sets/trackerep
Beach EP :
https://onlyruin.bandcamp.com/album/beach-ep
Distant EP :
https://open.spotify.com/album/4cEWslfdXskHswIpF96kTm?si=1TL6-
PowSA2YZRMzecxM6Q
Always posting jams on IG and YouTube as well, find me @onlyruin
---
[Editor: Do you have a favorite tip, trick or way of working with any of the gear from this interview?
Then throw us a comment below…]
---