1. Favourite knob/fader/switch on a piece of gear and why?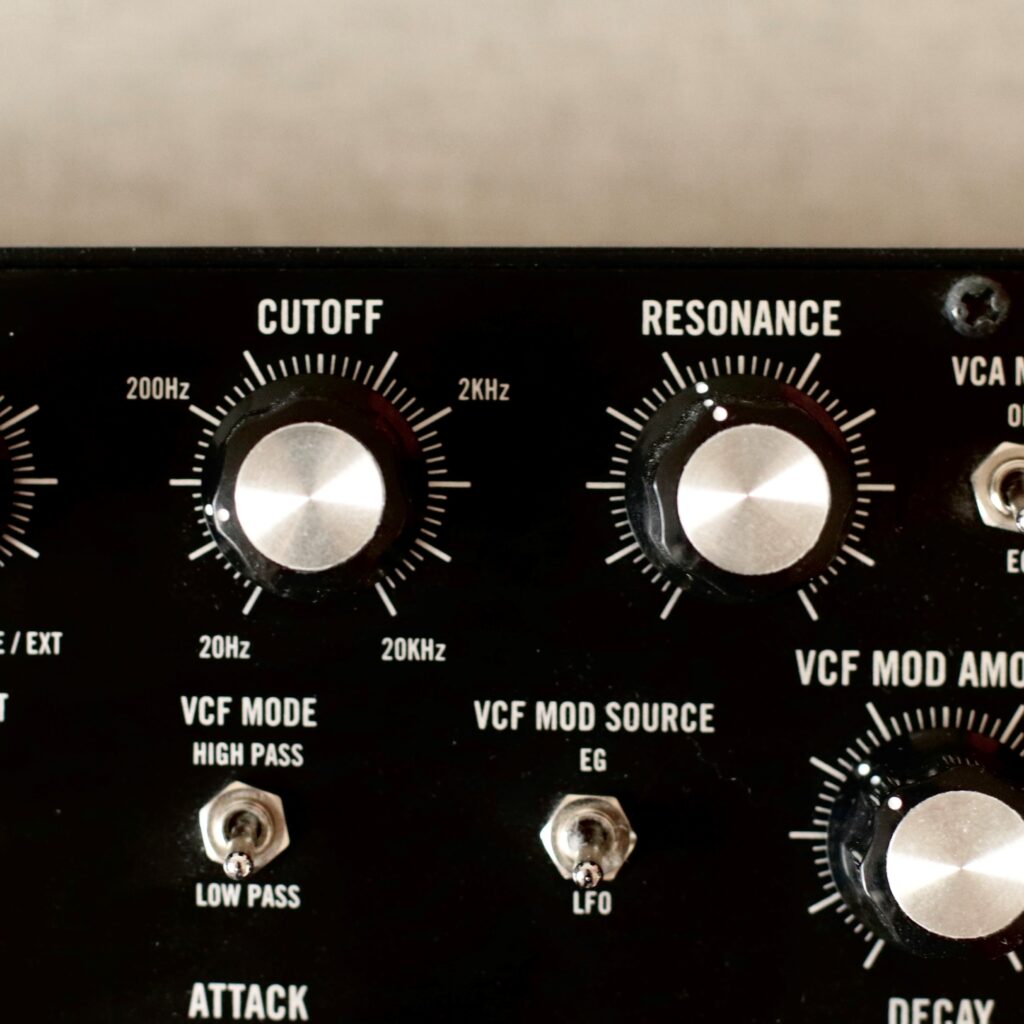 It's more emotional than technical. My first machine was the MOOG Mother-32. Experiencing the Moog sound in such a small object, put me in a certain state. The first knob turned was the cutOFF (not boring at all) and resonance. Discovering this sound palette, its depth confirmed to me, the idea that musically and emotionally, I had made the right choice.

2. Do you have an 'almost' perfect bit of kit? What would you change?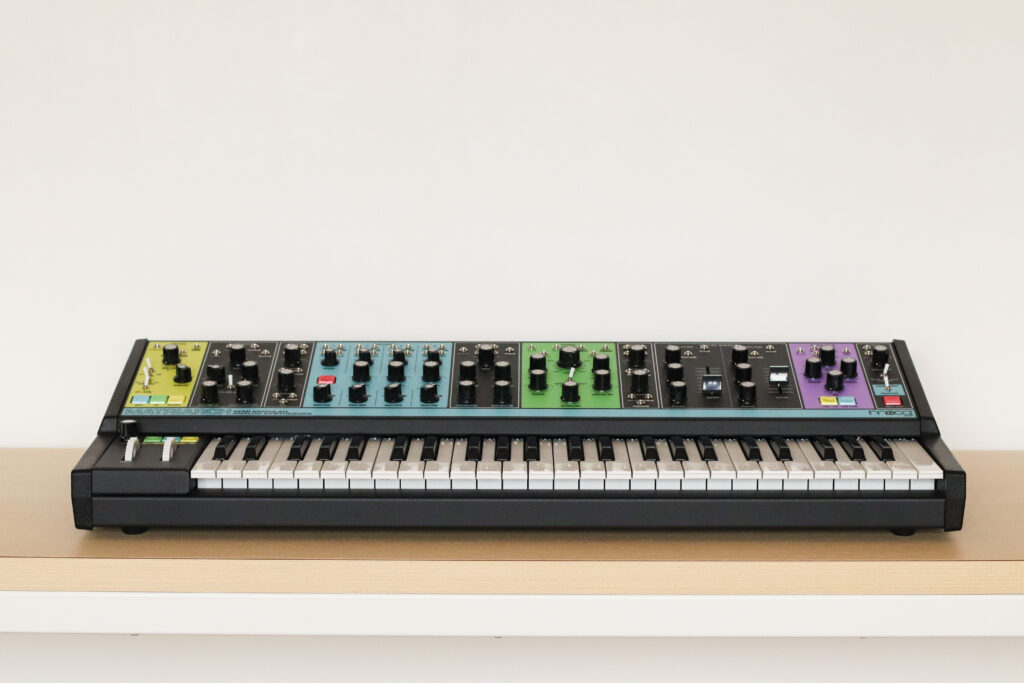 I recently acquired the Moog Matriarch which to my eyes represents the perfect synth. A sublime musicality, a grain that is both historic and modern and semi-modular! Accessibility is total. The stereo mode, combined with spacing, stereo delay and modulations, allows you to create beautiful sweeping effects without external effects.
A rediscovery every time.
3. What setup do you bring on holiday/tour/commute etc.?
For the holidays, OP-Z, OP-1 and my Master and Dynamic MH40. Travel light for a maximum of possibilities.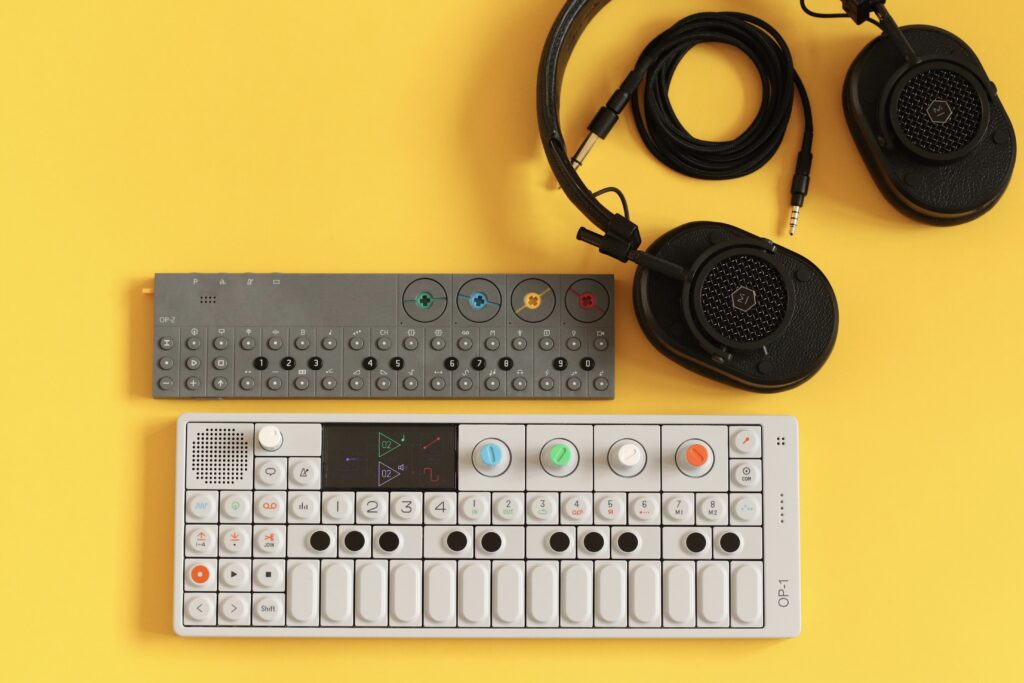 4. What software do you wish was hardware and vice versa?
I fantasize about the Valhalla VST in a physical multi-effect box. We know their precision, but aesthetically, putting steel around these effects would be magical.
Surely the OTO Biscuit as digital software would be great! Unique ability to mute or invert each of the 8-bit converters, not to mention the effects sections: Waveshaper, Delay, Pitch Shifter and Step Filter … a beast.
[Editor: I've just been told on instagram that there is in fact a software version of the Biscuit by Softube … All hail ye great internet brain!]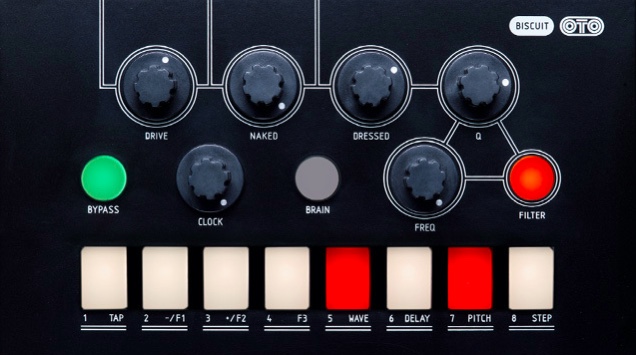 5. Is there anything you regret selling… or regret buying?
I sold a few years ago a Fender Coronado 2 Rosewood Sunburst from 1966. Ultra thin neck and a fantastic clarity in sound, crystalline even. A twinge of heart every time I cross paths with a photo. I'm trying to find one in lake placid blue.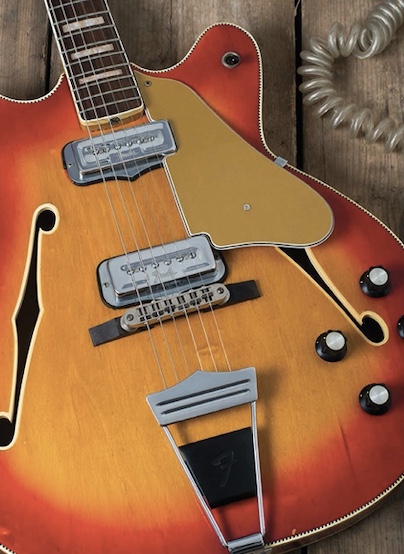 6. What gear has inspired you to produce the most music?
My Moog Matriarch and modular system. It is just easy to get lost with these two machines and I easily arrive at hypnotic sequences, percussive arps, pads without necessarily messing around. I like it to be instant and not overly thought out. The best often happens through mistakes, little misses.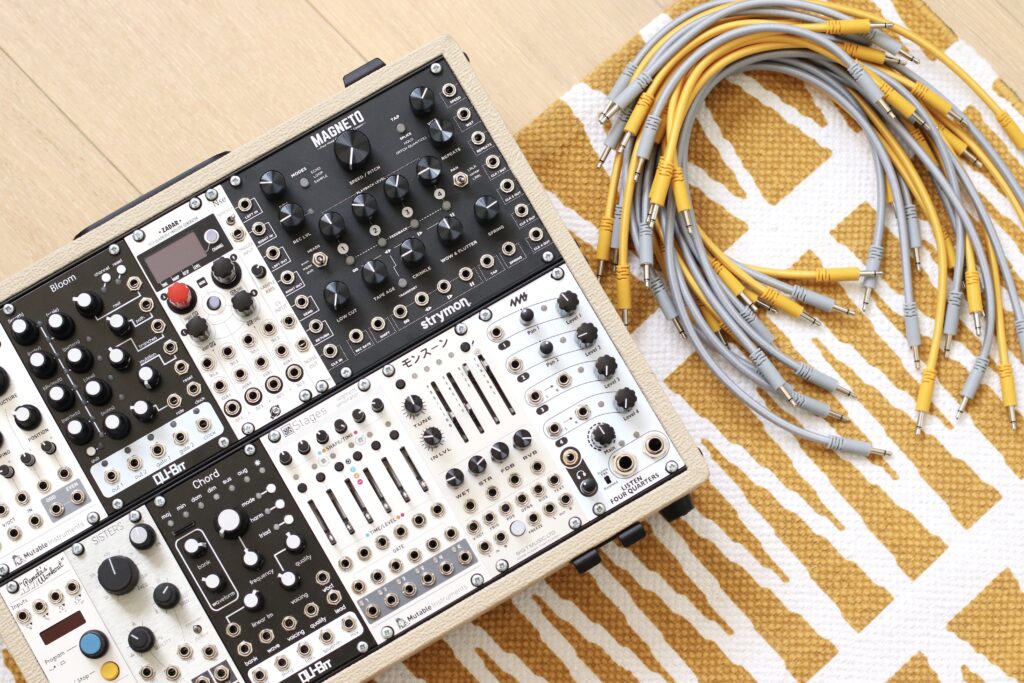 7. If you had to start over, what would you get first?
I think I would turn to the Korg Minilogue (XD).
An easy to understand deck, a clean, polyphonic look.The pleasure is immediate.
The OLED oscilloscope shows you, in real time, how your waveform changes as parameters change, giving you visual feedback on how to shape your sound. Perfect for beginners.
Considering all of its features, this synth alone unites all the advantages of a vintage synth, but with an elegant and practical interface that is decidedly modern. The price is also within the budget of a musician today (very affordable).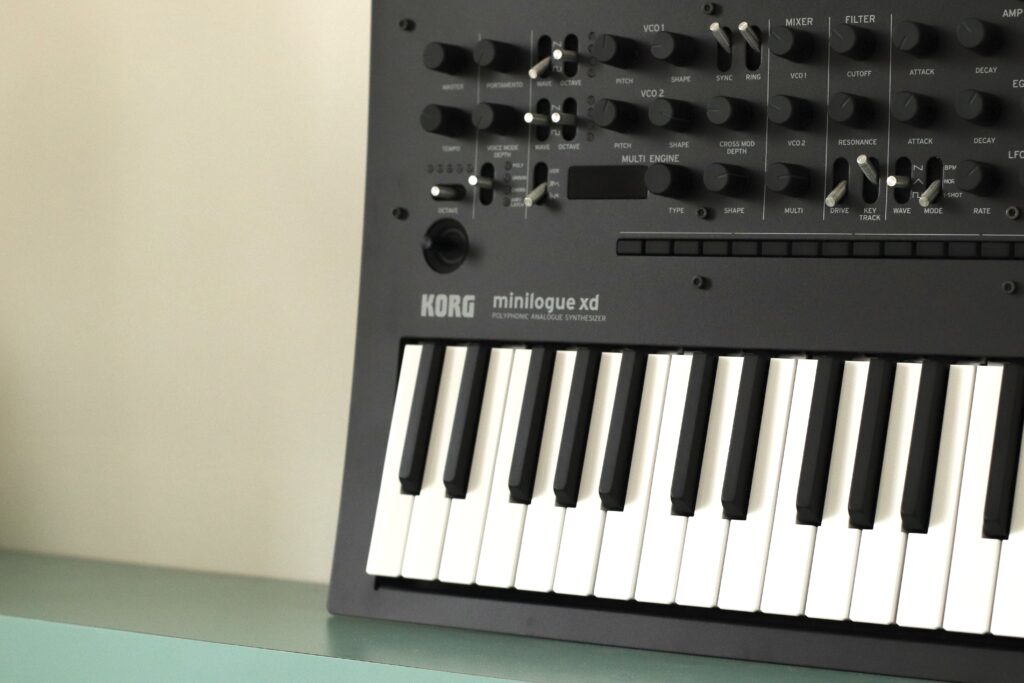 8. What's the most annoying piece of gear you have, that you just can't live without?
The Yamaha Portasound PS-1, piano, organ, clarinet, sustain > (deplorable) but coupled with a Microcosm (Hologram Electronics) and / or an OTO BAM reverb, you get to draw sublime ambient pads. I love it, I bought it for my son, I hope he will love it too.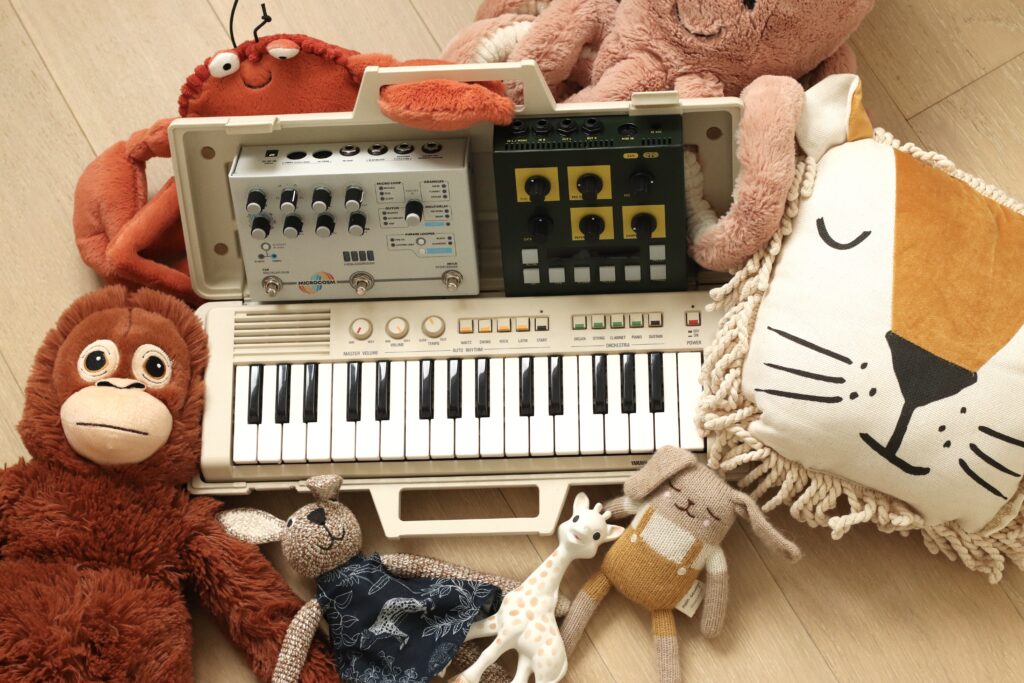 9. Most surprising tip/trick/technique that you've discovered about a bit of kit?
The Midi/config Shiftmode allowing onto to completely destroy the pattern and do lots of soundscaping, press then FUNC + No to reload pattern and we are back to the original. The ultimate live combo, but it's also just an ergonomic pleasure. Thank you Elektron.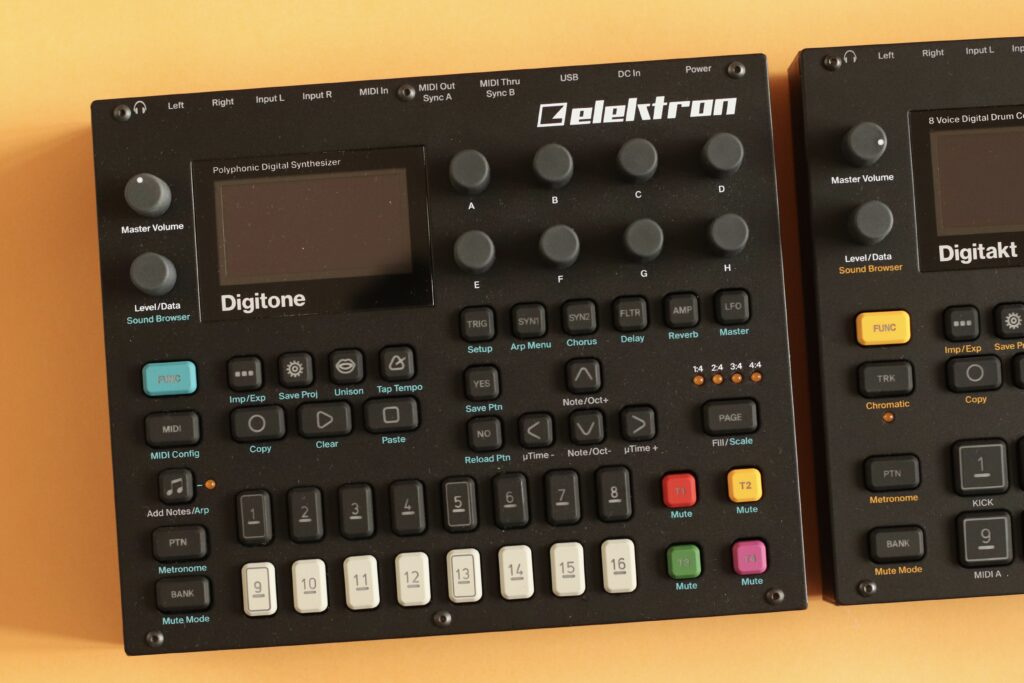 ---
Artist or Band name?
Vincent Ligny
Genre?
Ambient / Cinematic atmospheres
Selfie?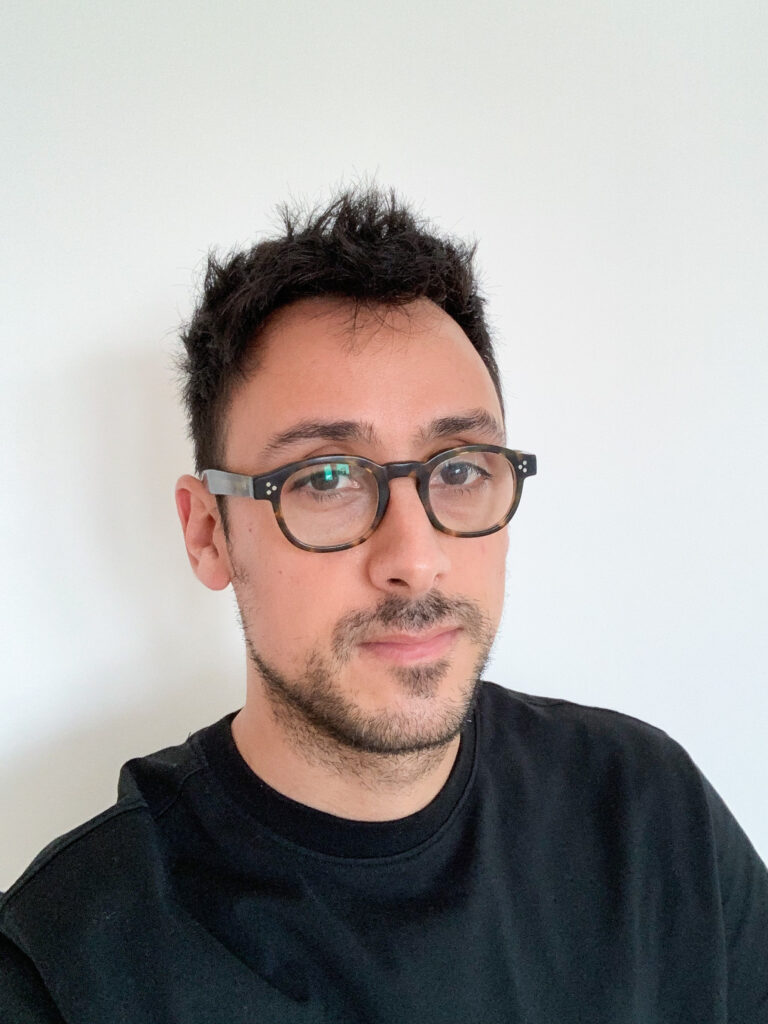 Where are you from?
France. Bois-colombes, small town next to Paris.
How did you get into music?
My grandfather played classic guitar, my father played folk. I naturally started bass and guitar.
I listened to a very wide spectrum, different musical genres, but I crossed into electronic music and started to experiment with that, about 6 years ago now.
What still drives you to make music?
It's just inexplicable. It is inseparable from my way of living or rhythm of my daily life. It is a need. Electronic music opened me up to wider fields. There are no limits.
How do you most often start a new track?
There is nothing written, nothing parameterized. The first notes are imperfect. I ask myself, I run a sequence, then I develop, I make mistakes. Sometimes it doesn't work, sometimes it's a wonderful surprise.
How do you know when a track is finished?
When I hesitate to bid, to drown. Now is the time to stop.
Show us your current studio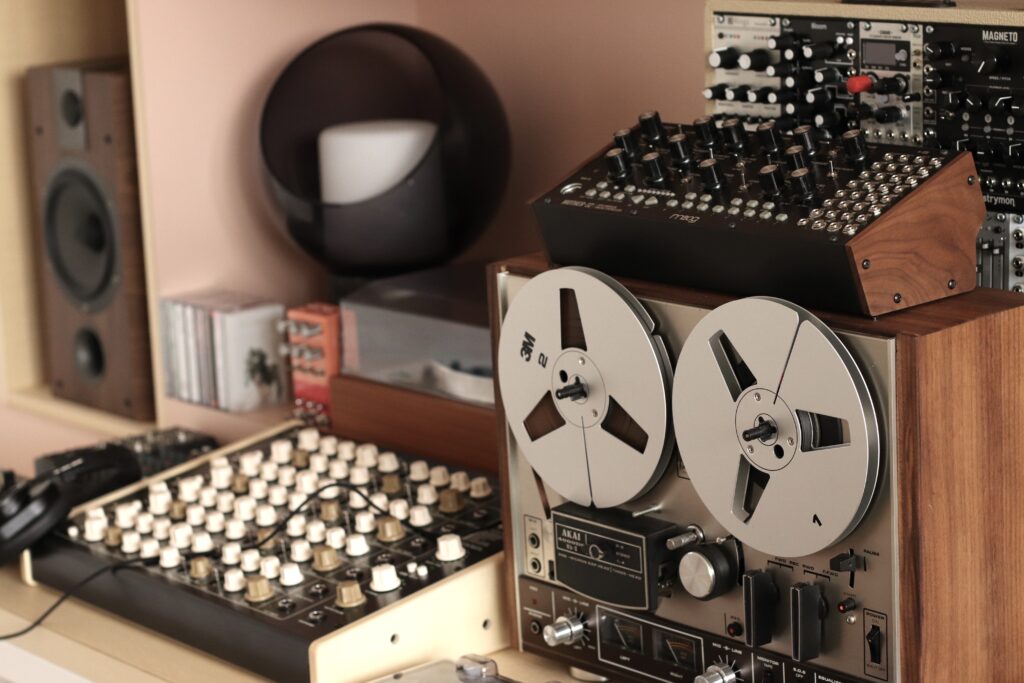 Best creative advice that you've ever heard?
It is not necessary to know the music, only to feel it.
Promote your latest thing… Go ahead, throw us a link.
I appeared on a vinyl compilation from a young german independent label Deeptape Records:
Deeptracks Vol1
Vincent Ligny – Velvet
https://deeptaperecords.bandcamp.com/album/deeptracks-1-2

I'm working on a 3 track EP – Pio's journey which should be released normally at the start of 2021.
---
[Editor: Do you have a favorite tip, trick or way of working with any of the gear from this interview?
Then throw a comment below…]
---