1. Favourite knob/fader/switch on a piece of gear and why?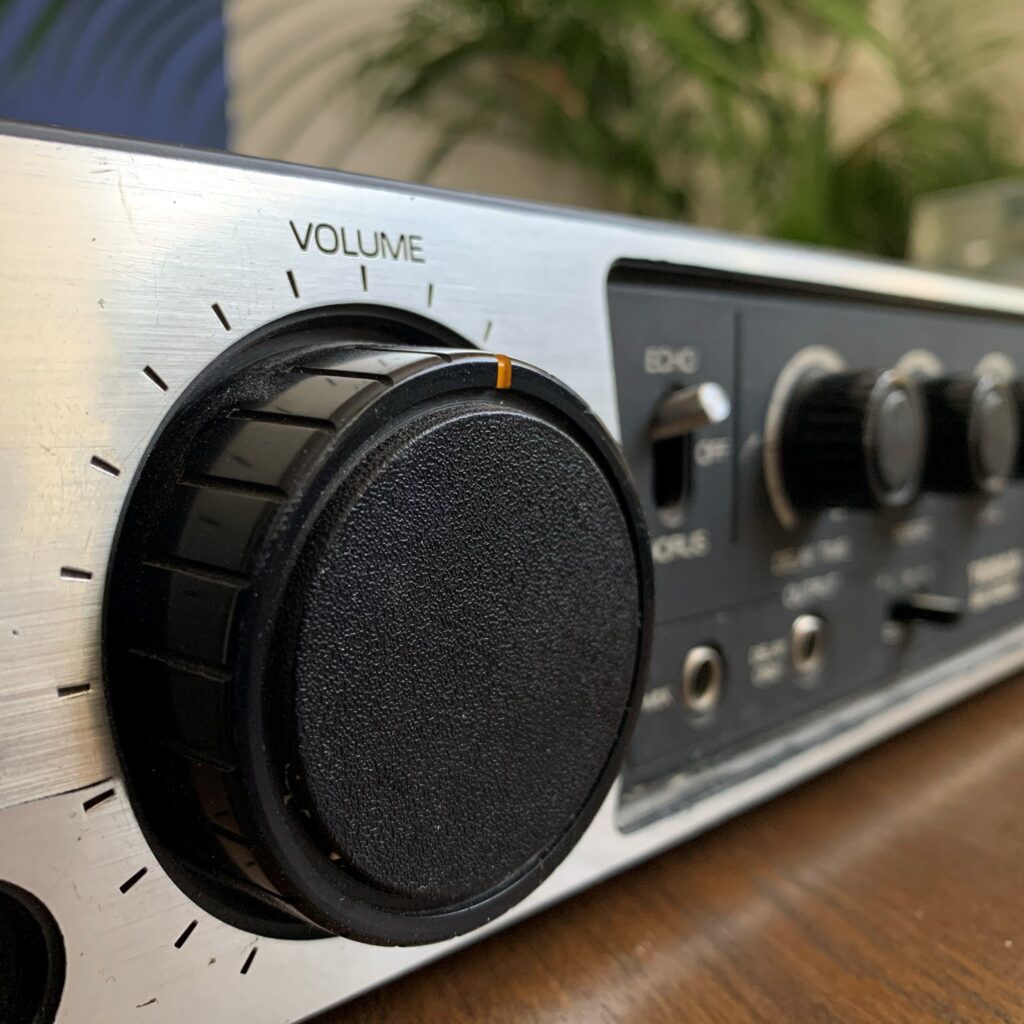 My favorite knob is the volume knob on my old Teisco delay rack, you can be really precise with a knob of that size.
2. Do you have an 'almost' perfect bit of kit? What would you change?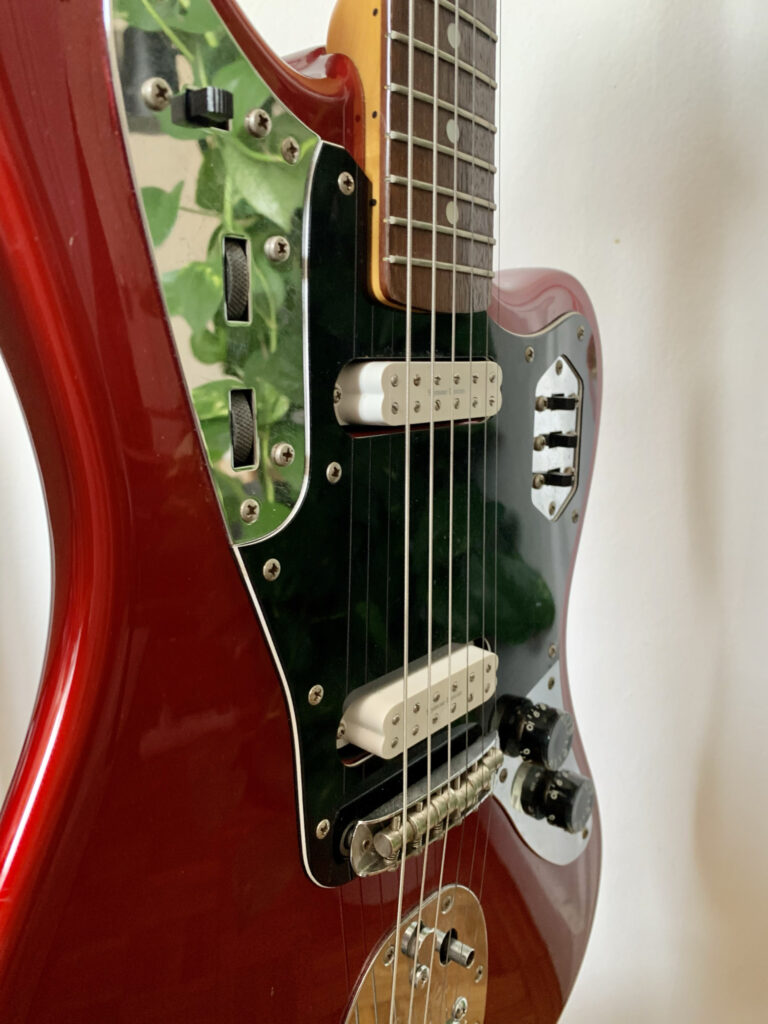 With years spent playing music I never felt the feeling of perfection, I always change and so does my instruments/gear. Yesterday was my lovely Fender Jaguar, today is my modular synthesizer, tomorrow… I don't know yet. It's difficult for me to focus on one genre/project, I want to know and to do everything. And my modular synthesizer is the proof, at the beginning I wanted a sort of a west coast synthesizer, after focusing on textures and now a little bit of everything. But now I'm more confident, so I'll say my modular synthesizer, because I can change a little thing to do utterly beautiful things.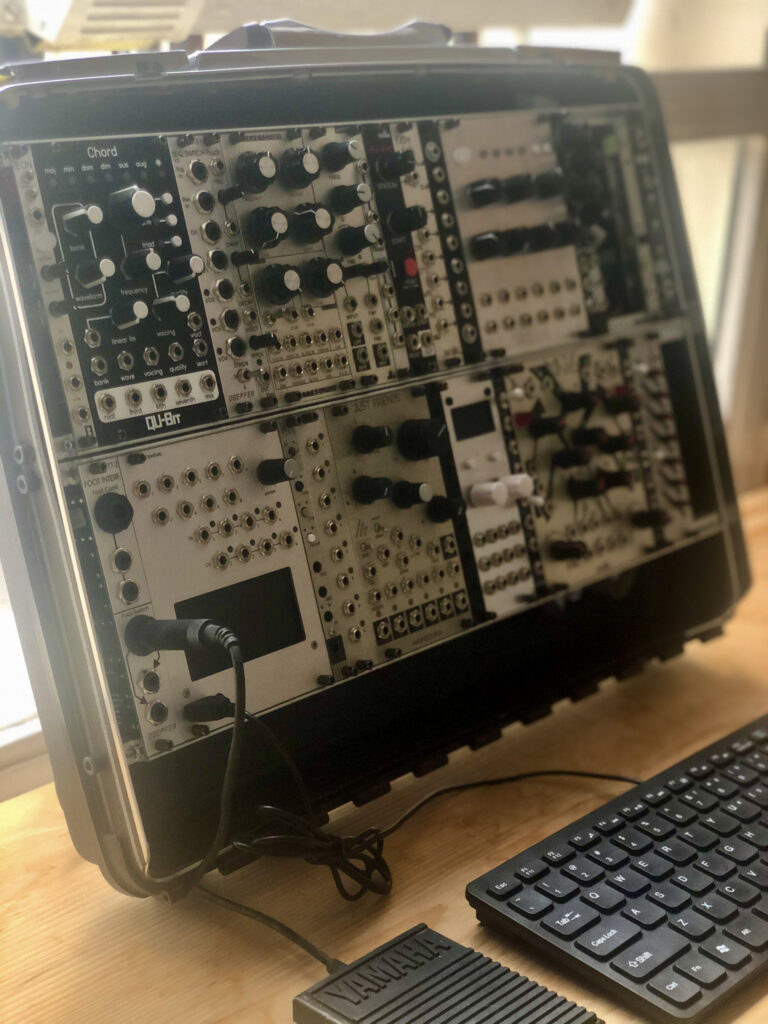 3. What setup do you bring on holiday/tour/commute etc. ?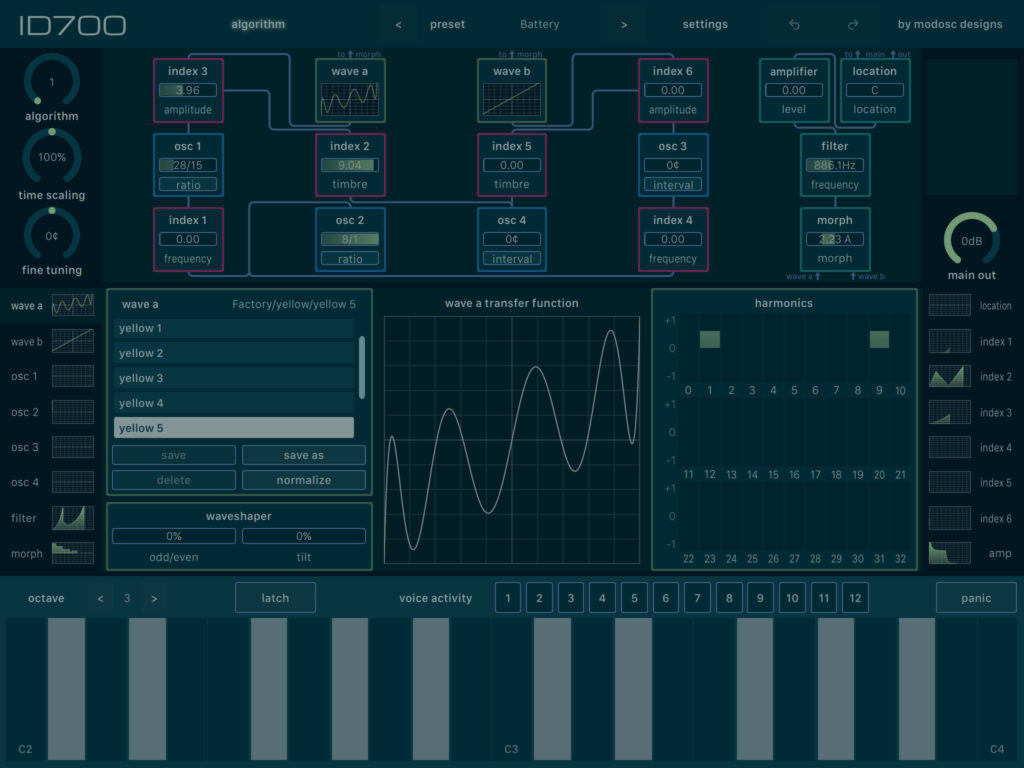 Either I go on holiday or for a walk (even at work, but don't tell anyone) I always bring a tape recorder with me.
Also my iPad, with some granular devices, Quanta or the new emulation of the Buchla 700.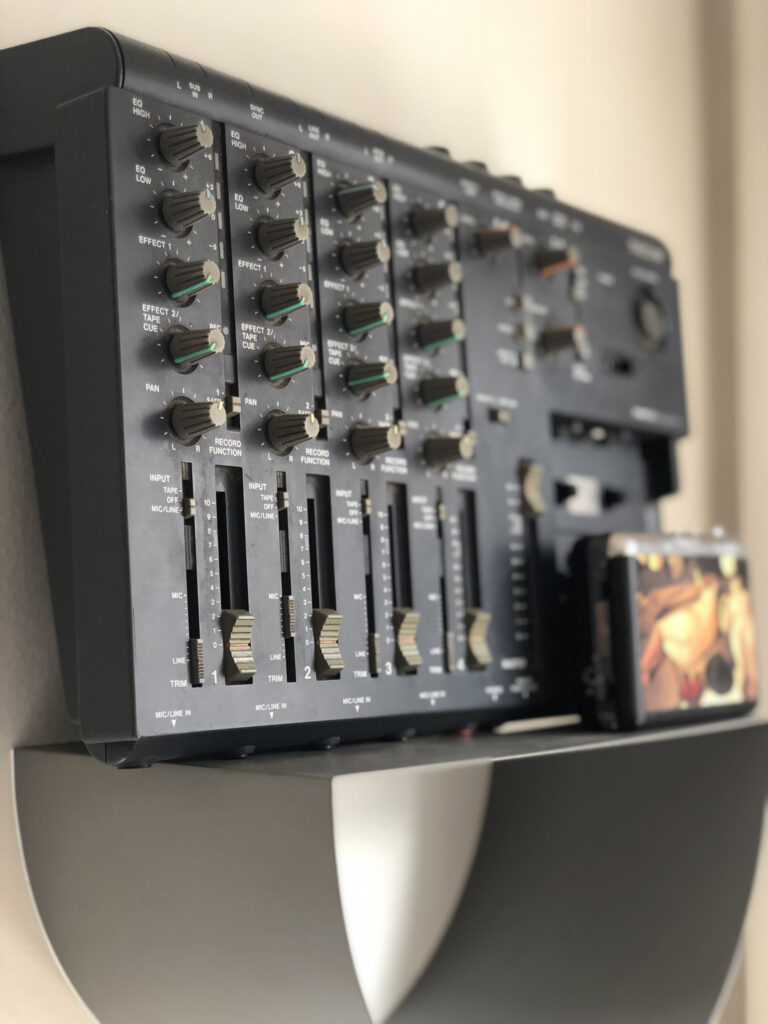 I like compact gear, recording sounds in the daytime and processing them at night time.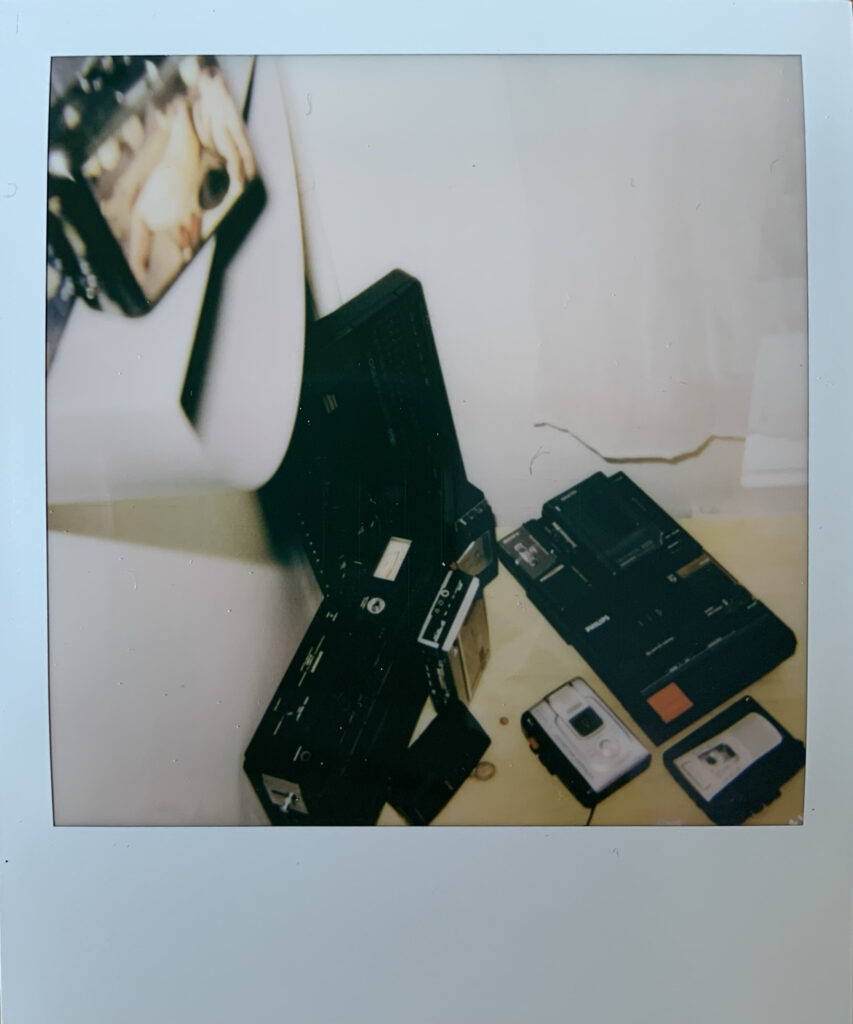 4. What software do you wish was hardware and vice versa?
I'd really like the Music Mouse from Laurie Spiegel in a hardware form for sure, it's easy enough to program something lovely and yet complex enough to explore a lot of different paths.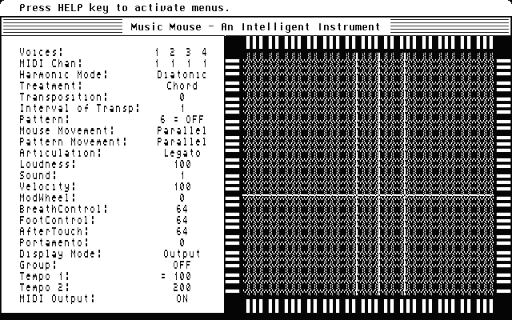 5. Is there anything you regret selling… or regret buying?
« Regrets, I've had a few, but then again, too few to mention »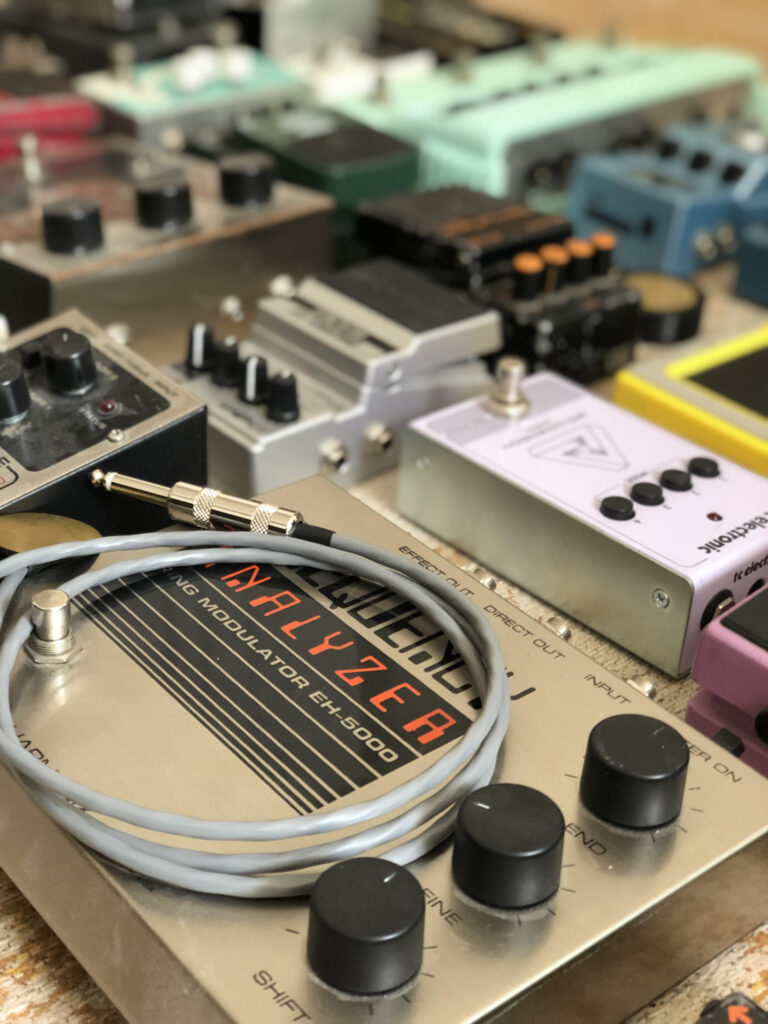 I don't regret any purchase or sale, it was the right time for every separation or acquisition. But who knows ?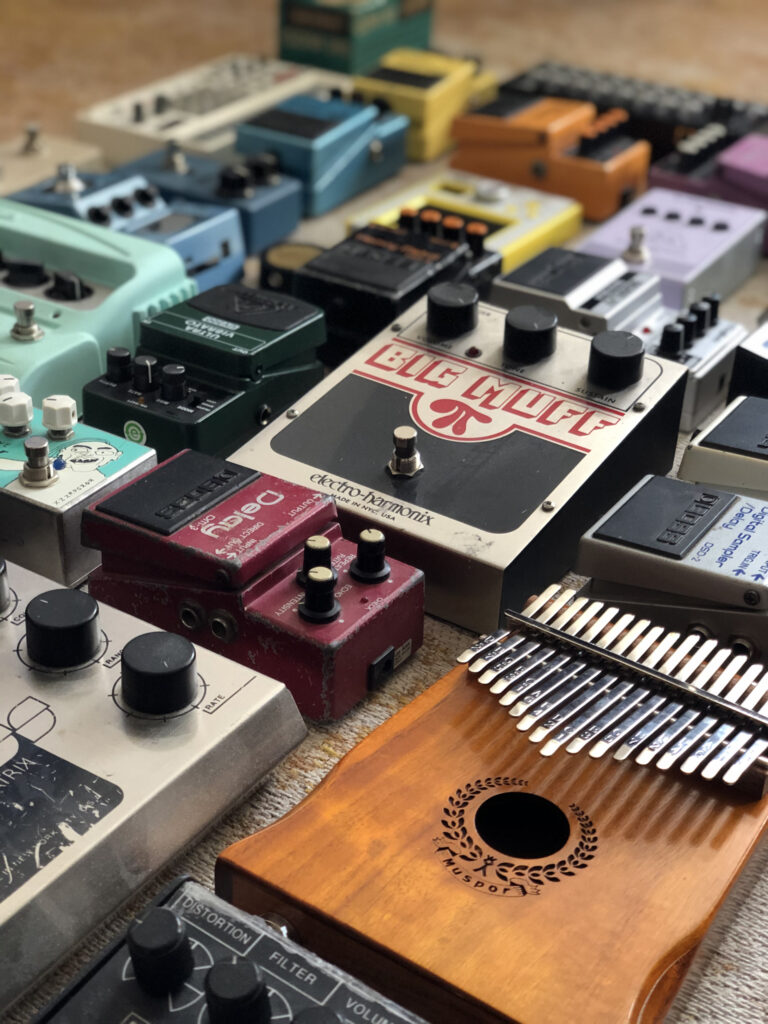 There is an adaptation time for everything, especially electronic devices, you see a video or test it for fifteen minutes, and then at home it's not the same. So you have to delve into it and learn it better to find out if you really like it. Not taking enough time is a common mistake that I made several times…
But don't feel ashamed or guilty, it's the right path. Once you know, what you don't like, it gets easier.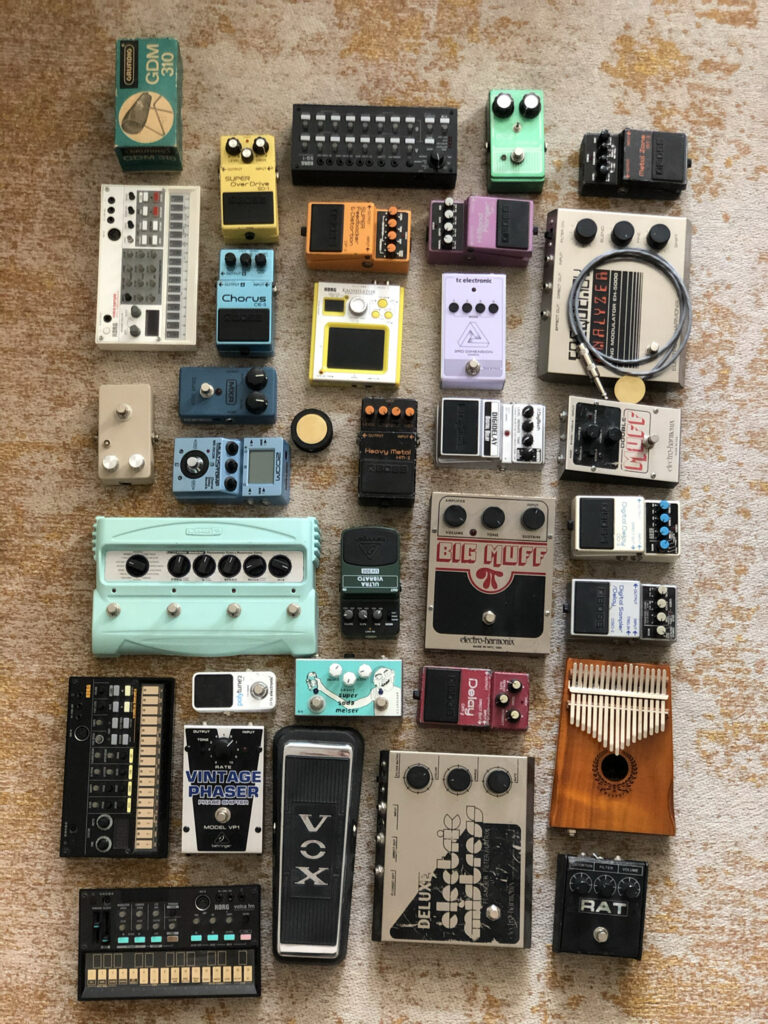 6. What gear has inspired you to produce the most music?
I think it's my newly acquired Akai tape recorder, I've been messing around with cassettes for quite a long time, but to have a bigger tape to work with, cutting, editing, staring at, is absolutely marvelous.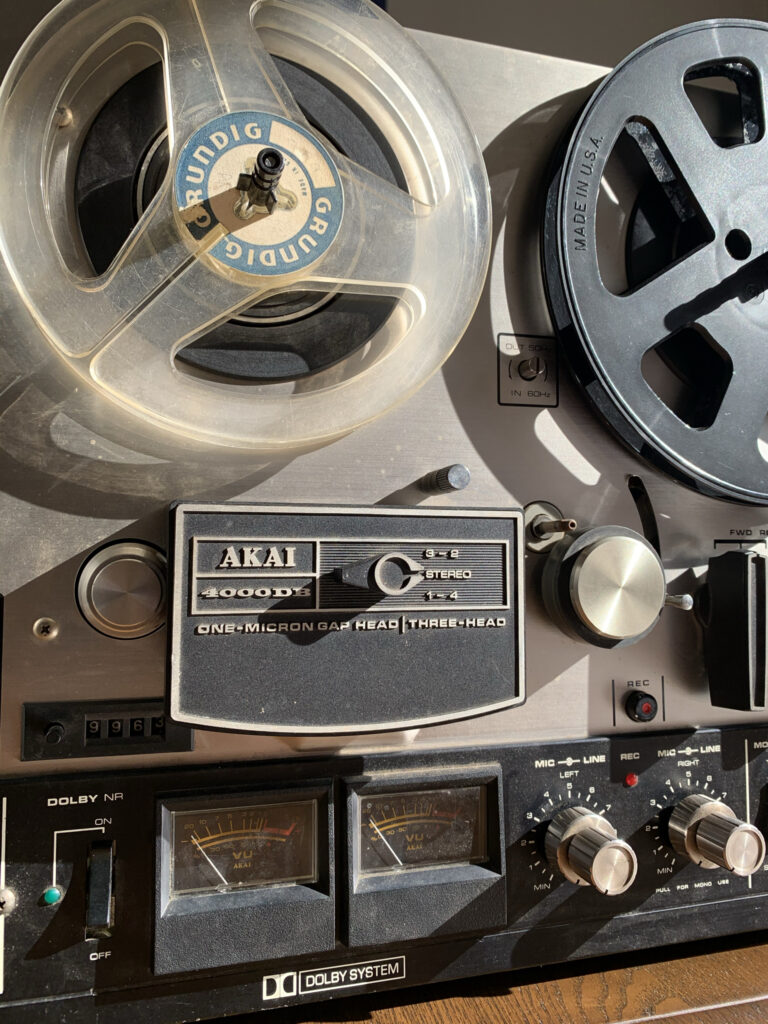 7. If you had to start over, what would you get first?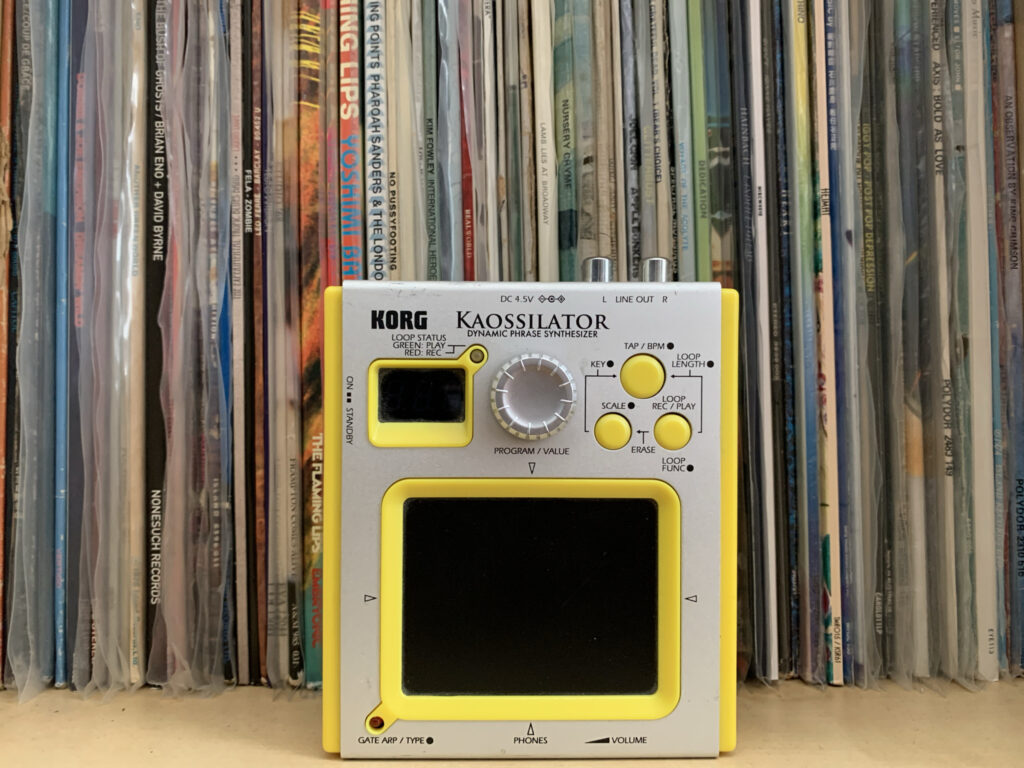 I think a kaossilator and a cassette tape recorder. You can do plenty of things with the kaossilator. Also if you fool your tape recorder to do it, it's possible to overdub without erasing anything. So yes, with these two you have a lot of different sounds in your pocket.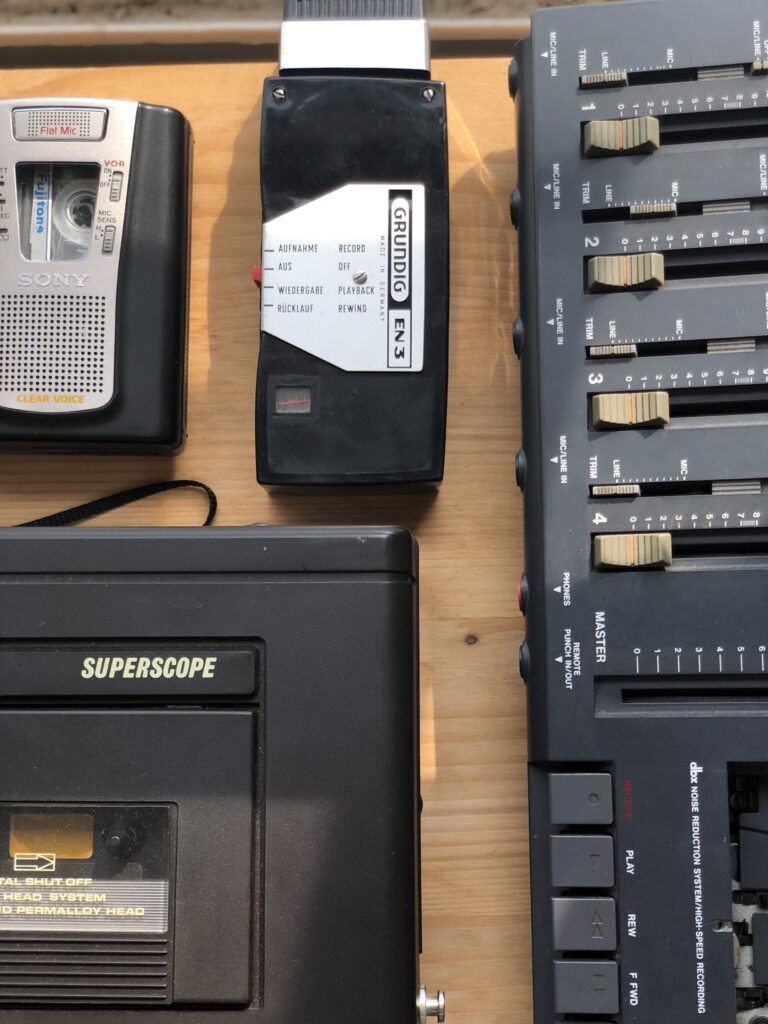 8. What's the most annoying piece of gear you have, that you just can't live without?
I think it's my MicroKorg, it was my second synth (the first one was a Yamaha CS15 that broke). It has a peculiar sound, not the best keys, but I love it anyway.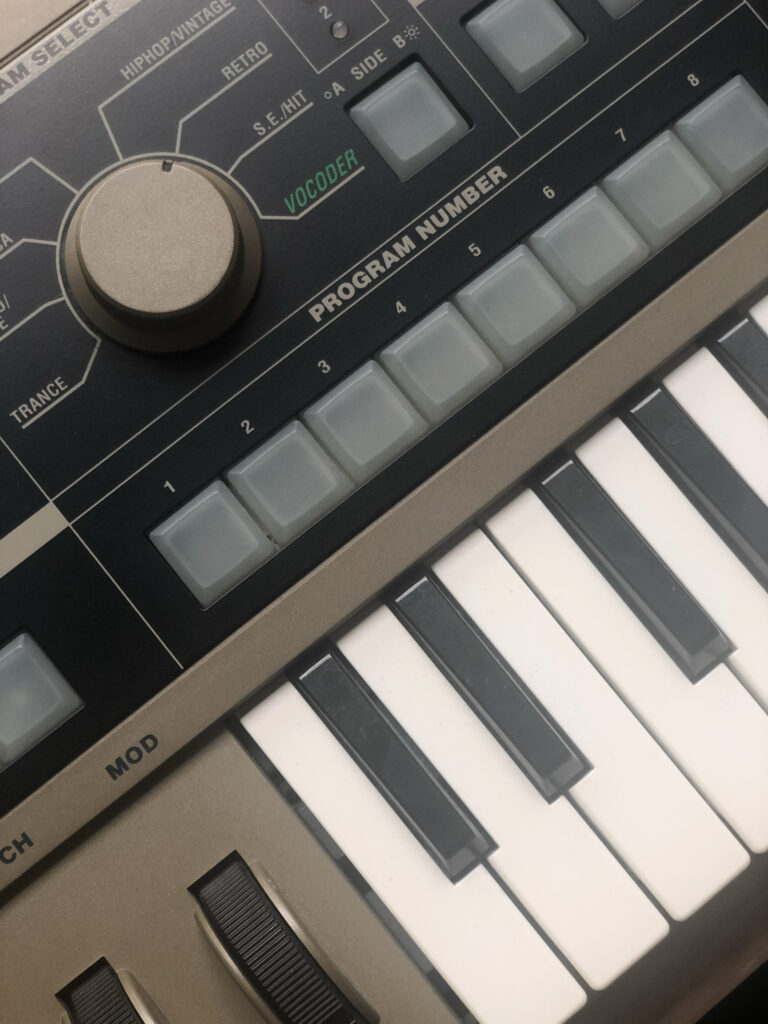 9. Most surprising tip/trick/technique that you've discovered about a bit of kit?
A very long tape loop, I saw someone doing those kind of things on Instagram (hello, @robotmammal) and I tried for several days. After a lot of effort and moaning, I finally managed to do it ! And… it broke.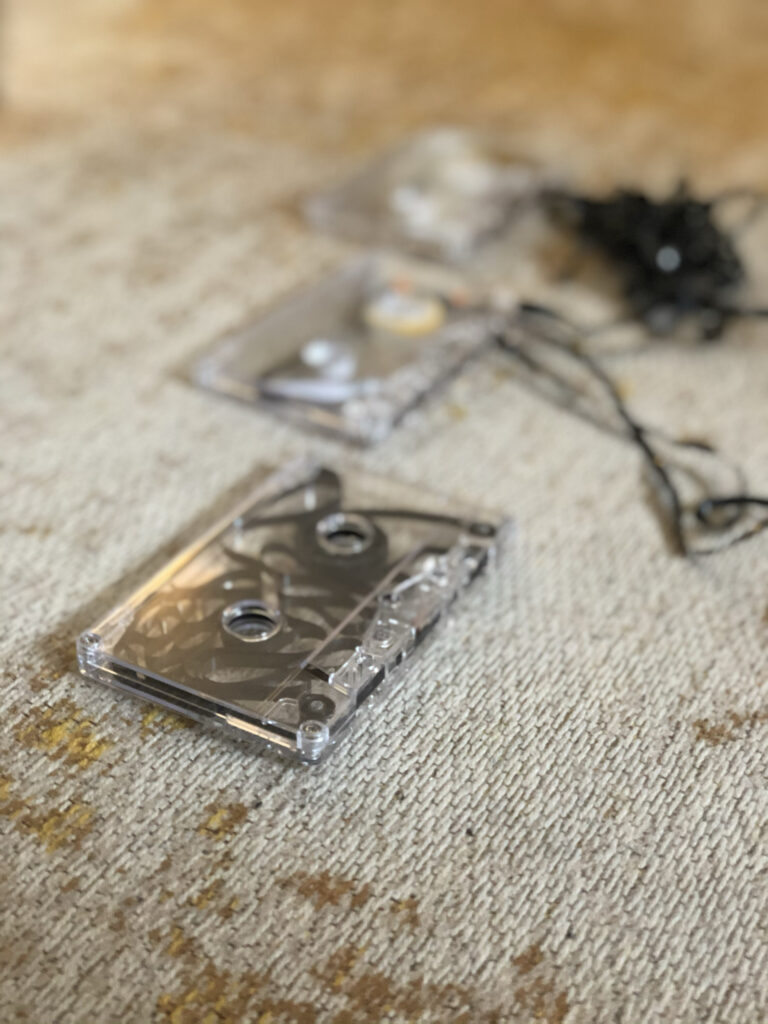 ---
Artist or Band name?
Kevin Paul Cahay.
Genre?
Free jazz ? I always wanted to say free jazz.
Selfie?

Where are you from?
I'm from Paris/France.
How did you get into music?
Since I was born, my parents were listening to music loudly, and I remember dancing and jumping everywhere to Rage Against The Machine and Weezer.
But at the age of ten I told myself that rather than listening to music I could play it ! So I asked for an electric guitar on my birthday and began to compose some songs and record them with my phone or on Audacity (via the computer microphone…) After that I created my artist name « tomorrow massacre » (tomorrow because one of my favorite song is called tomorrow by The Human Instinct, and massacre because of the Brian Jonestown Massacre) and had a band for a couple of years going on tour, recording albums.
After we broke up, I was alone and wanted to do something else, so I began to have an urge to play modular synthesizer, explore new sounds and embrace experimentation without the intro/verse/chorus thing.
I did my first EP at the beginning of 2021 and I'm planning to have another one out this year as well.
What still drives you to make music?
Everything.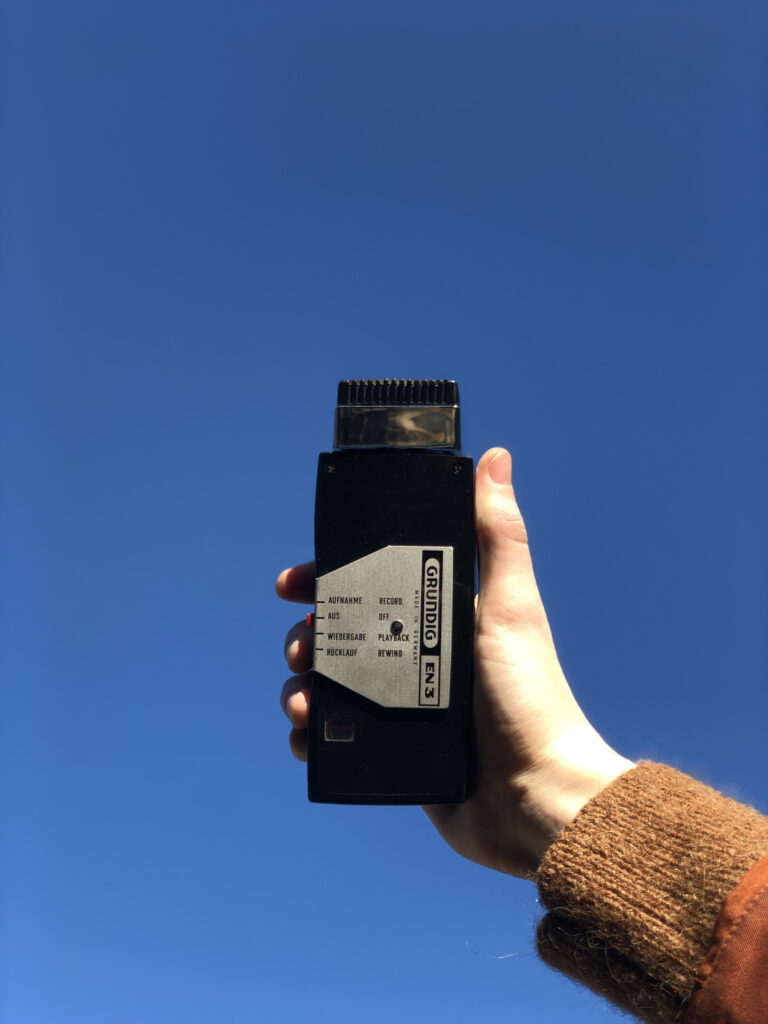 How do you most often start a new track?
Nothing is really planned, I always want to try a lot of things (like a video I did with 5 delay pedals) and then something that I like appears (and sometimes not).
How do you know when a track is finished?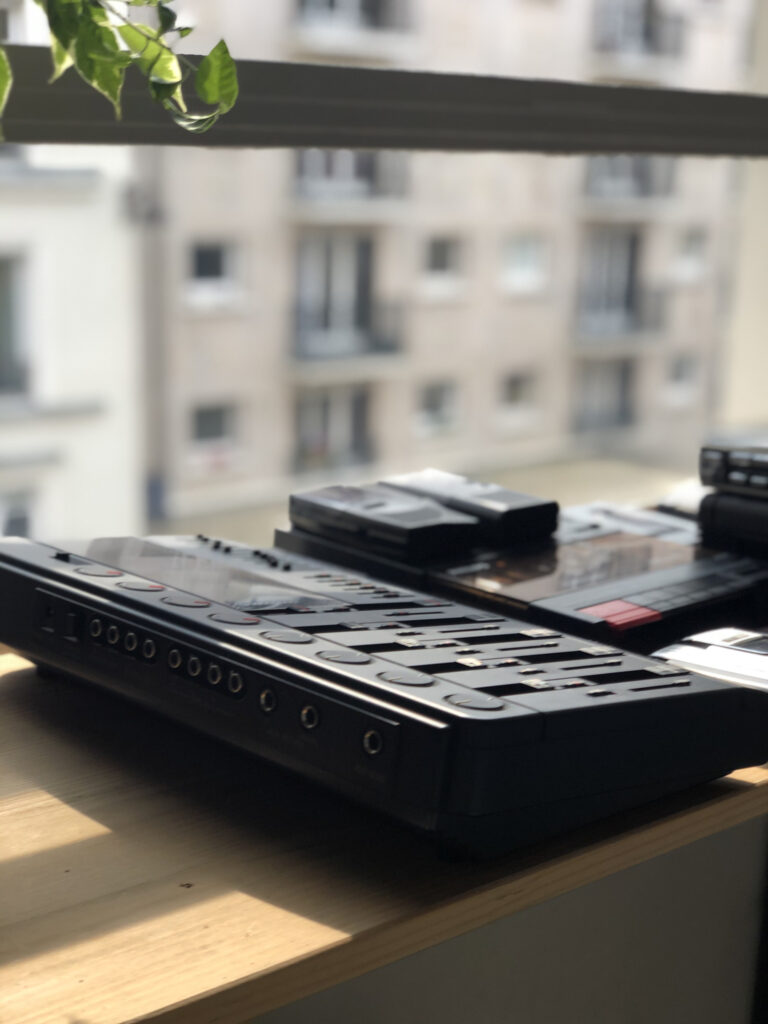 When I want to add something, but it doesn't sound good at all.
Show us your current studio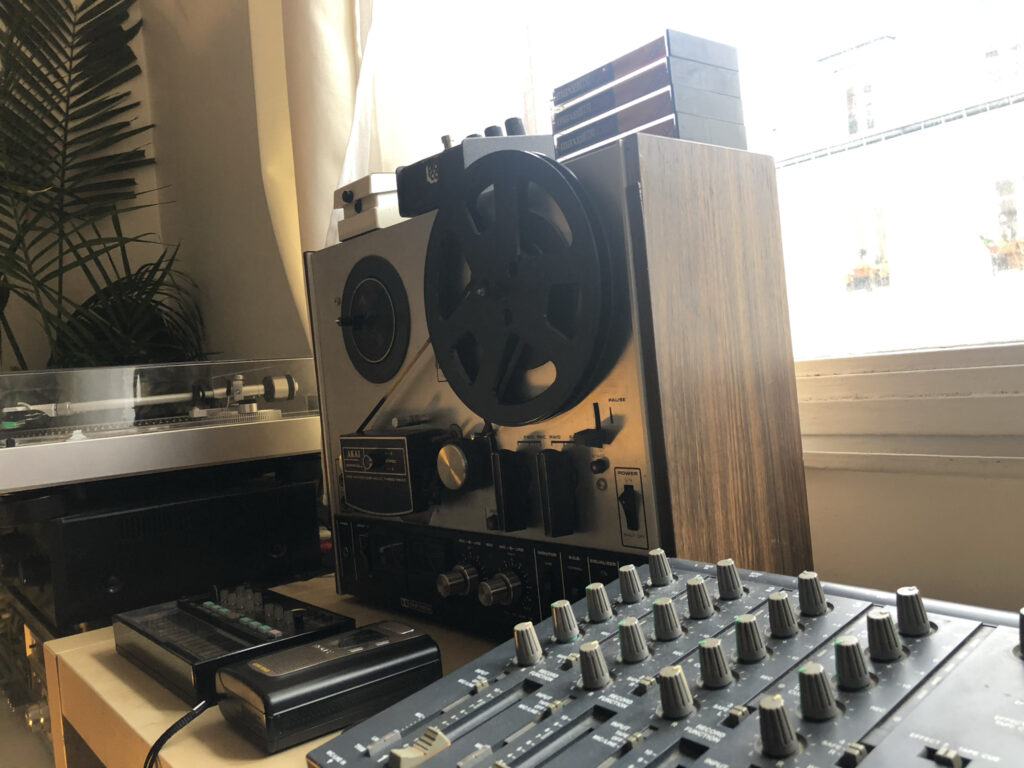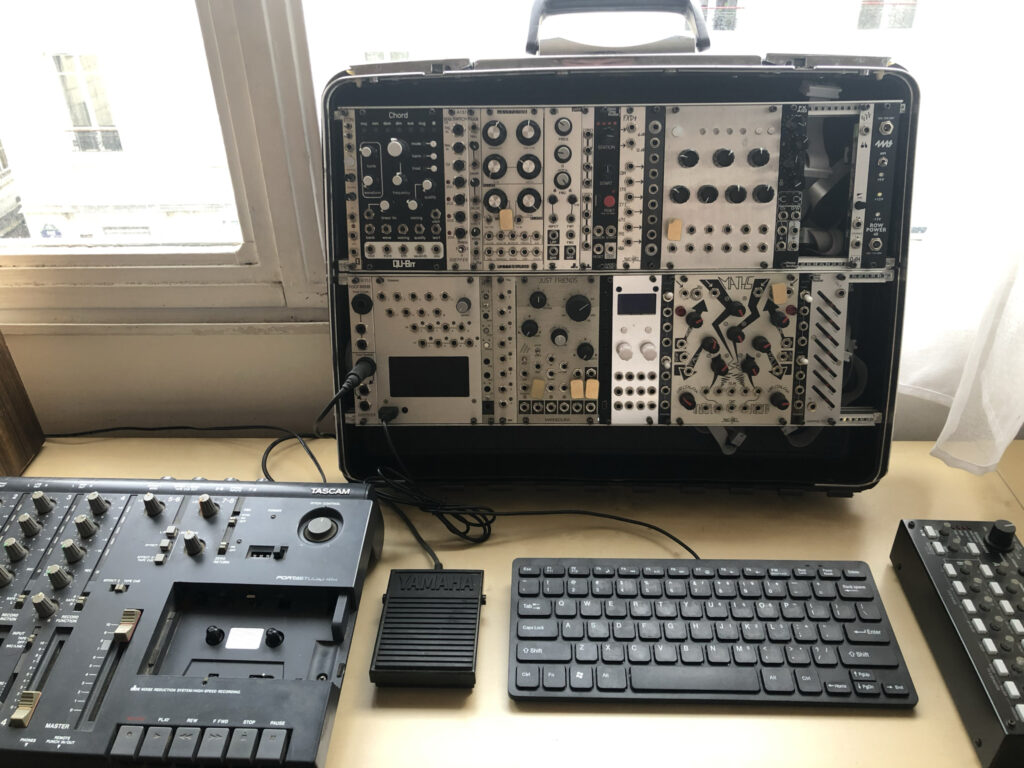 Best creative advice that you've ever heard?
My French teacher in high school always told me « when there are three words there are two too many » , and I apply this to my music.
Promote your latest thing… Go ahead, throw us a link.
For the moment it's my EP called « Ruina Sequenti » : https://music-is-kevinpaulcahay.bandcamp.com/album/ruina-sequenti
… but check my personal Bandcamp soon enough:
https://kevinpaulcahay.bandcamp.com
---
[Hey YOU my dear Reader, it's Martin the Editor here: I gotta ask, coz it's been bothering me for a while… how would you suggest that I could encourage more commenting on the this blog? There's like zilch happening and it's kinda bumming me, as well as the google search algorithm, out 😉 ]
---